Many organizations continue to invest in mobile apps. Today, you can launch your app in the international markets for increased market share. However, it is imperative to learn how to get started in the new international market. Here are ways you can prepare your app.
Set Your Plan and Goals:
The first thing towards successful entry to the international market is to set goals and make plans. Proper planning will guide you in mitigating future risks and challenges that you may encounter along the way.
You will also monitor the performance of your app and devise creative ways to make it work better. Create a strategy to generate feedback from your customers to help you analyze your strengths, weaknesses, and threats.
Using this information will help you serve your customers well and take a significant market share regardless of the level of competition.
Do Intensive Research:
Markets differ. What works for your local market may not work for the international market. That is why you should know the dos and don'ts of the new market before launching your app.
First, determine the country you want to begin with and analyze the market critically to see which area is best for your app. Some regions may not pick up quickly based on the demographics. So, once you identify a market, analyze the demographics. This includes the age, sex, income, location, cultures, and personalities of the people.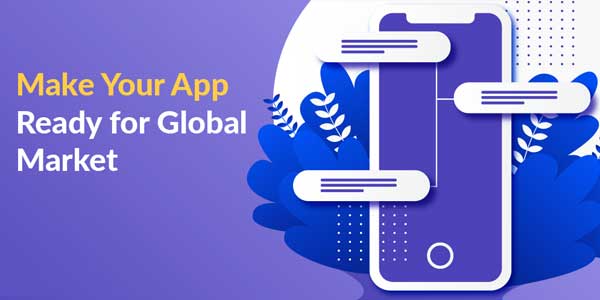 Localize Your App:
Once you analyze who the people are and what they love, you need to localize the app to suit their needs and expectations. The app needs to be accessible and resonate with the culture of the individuals and give a solution to their pain points.
This strategy coupled with app localization software can increase your chances of acquiring more leads and app downloads. When many people search for your app, it can increase your ranking on the search engine and give you more brand visibility.
Market The App Strategically:
Promoting your app in the new market will increase brand visibility and downloads. That is why you need to be strategic and implement effective strategies to make your app sell faster.
Choose promotion strategies that work well with the countries' platforms. These should be strategies that most people can access easily. It will boost your performance and give you a quick penetration into the new markets.
Sometimes, products do not succeed in new markets because people take time to launch. Delay gives room for duplicate apps, making it hard for organizations to penetrate the market. So, once you've decided to launch the app in a new market, done adequate research, and made a marketing strategy, go ahead and launch your app.