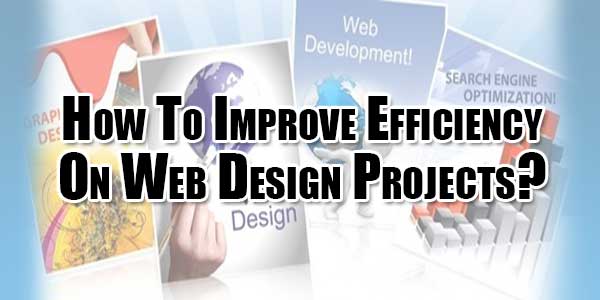 There are two types of people in this world, the idealistic and the pragmatic ones and they are all good for something. Artists and creators often fall into the former category, going by their gut feelings and not paying much regard to the situations as they are or as they may turn out. They act from within. The pragmatists, on the other hand, run the world because of their unique ability to stop, assess situations, and act according to the situations.
Take musicians, for instance, their music comes from the heart, but as you will agree, it is not necessarily the most talented musicians that end up as the most famous or best paid. That is where the managers come in. They do not have their music, but they are pragmatists who can assess the market, get the musicians to produce exactly what is needed and boom! A star is born. However, there is the exceptional category of people that are able to merge the idealism and pragmatism on their own. Take Shawn Carter, popularly known as Jay Z, for instance. He is an artist yet he has a business acumen that has kept him among the richest artists  of his time.
As a web designer, you must have a creative mind, but did you know that you could make much more of your web design business? Talent is priceless and you already have it, but it is not everything that you need either. Thankfully, the business side of things can be learned and mastered, at least to some degree. So this article sets out to educate you on how you can better your business by improving the efficiency hence bringing in more clients, working faster, and ultimately making more. It sets you well on your way to being the Jay Z of web design.
Improving Efficiency:
The key to improvement of your web design's projects is to improve your processes, after all, that is where the bulk of the work and this also where the most glaring inefficiencies cripple the business. Below are the recommendations that you should apply to your business that will improve the efficiency and performance.
1.) Centralize Your Information:
If you are a business that gets a lot of projects, then you probably know the pain of dealing with organizations of all the different sorts that you will often be handling concurrently. Projects will be distributed all over the folders in your computers and the correspondence between you and the client will be all over your mailbox without structure. Good luck tracking all the details of the project requirements. To avoid this, there are tools that are designed for better organization of projects, even allowing you to manage all the websites you have from just one dashboard. That way you find that you waste much less time on unproductive searches for the folders information you need and hence have more time to spend on productive activities.
2.) Improve Your Design Process:
This is where the elephant in the article lies. Once you master this step you can minimize your reliance on outsourcing to the bare necessities and hence make more returns for your business. So how do you make your design process more efficient? Follow closely.
a.) Research:
Once a client has handed you the contract to design their website, your first step should be endeavoring to find out everything there is to know about them, their needs, and goals. Visit their website, if they have one as most of the information you need is hidden therein. If not, design a questionnaire for them that will answer the following questions:
What is their brand's voice?
What is the message that their brand carries?
What goals and targets do they have?
Who are they addressing (audience)?
Who would they like to pull (potential clients)?
Conduct a usability test for the firm to gather all the information to start you off.
b.) Look At Their Competition:
While you will do well to study the firm, you will do much better to study their competition and know exactly what they are up against. That will help you better understand what shapes their focus. Endeavor to know who your client's direct competitors are and what activities they are up to. Look at the features in the competition that are working and those which are not to give your client a competitive advantage. If the two players have the same features, as most businesses in direct competition will, you should compare the two and see how you can reinvent your client's features so that at the end of the day your client comes out winning.
c.) Seek Inspiration:
At this stage, you know exactly what kind of monster you are up against and it is time to figure out how to best lay it. You cannot approach the search for a solution to the problem at hand with an empty mind and therefore you must seek some inspiration so that you come to the table with some ideas already. There are sites designed to provide you with all the inspiration you need, including siteinspire.com, designinspiration.com, among others. You can also seek inspiration from other objects that have been designed around you such as posters, art gallery material, just to name a few.
d.) Come Up With A Design Studio:
Once you have your ideas put together, you must come together as a team, including designers and non-designers in your team, anyone could have an idea. This is a brainstorming session where everyone brings their ideas to the table, regardless of what they think of them. You undertake discussions on different areas.
To ensure that you and the whole team are on the same page, you as the lead should fill them in on what business opportunity is on the table and that includes an overview of the project at hand. Give the context of the design that you are working on, the precise object that you are designing, and what you are trying to achieve with the design. Once understood, let the team members each come up with as many designs as possible and the converge to vet the ideas, take proposals and come up several solid ideas for the project. Finally, let the different teams come together and come up with an overall winning design that everyone is satisfied with.
e.) Create The Wireframes And Prototypes:
Well, you are the web designer so this is your space. This is the stage where you express yourself and your genius by emerging research data and goals, you are working towards to come up with the wireframes you need. Constantly poke holes in the design as you build it from the ground up until you are satisfied and move on to the next step. Build your prototypes, a stage at which using some of the prototyping tools available may be very useful. The highlight here is to come out with a product that is innovative. You would be surprised at how the simplest innovations can solve the biggest problems.
f.) Incorporate Strong Visual Elements:
The final stage is to polish up your creation by incorporating strong visual elements. Ensure that using the final product you come up makes for a delightful experience. In fact, you should aim for a design so good, visiting it will be one of those things that people do when they are demotivated at work for inspiration. Make the features unique, but also functionally sound with reference to load time and SEO. Be sure to stay on the brand you are working on the aesthetics and create videos and animations to bring the site to life.