Forming an LLC will require some research, patience, and filing a lot of paperwork, but it's one of the best ways to operate a business entity and protect your assets. The requirements for an LLC will be different from state to state, but the process is relatively the same and is fairly simple. Here are the basic steps to setting up a successful LLC.
Choose Your Business Name:
Choosing the right business name is crucial not only for your marketing and branding purposes, but your business name must also meet state requirements. You can't choose a business name that's already being used by another business in your state, and some states won't allow you to use words that imply you're in a specific type of business, such as banking or insurance.
Select A Registered Agent:
Every state will require you to select a registered agent who will receive official and legal documents on behalf of the LLC. Anyone 18 years of age or older can be designated a registered agent, including yourself.
Get Legal Help:
You don't have to be an expert in business law to set up a successful LLC, but it does pay to get legal advice when starting a new business venture. While the paperwork is straightforward, obtaining legal advice before starting an LLC can save you a lot of time and headaches.
Business law can be complicated and time-consuming, so you should consider using an attorney to guide you through the steps of forming an LLC and filing the paperwork and forms.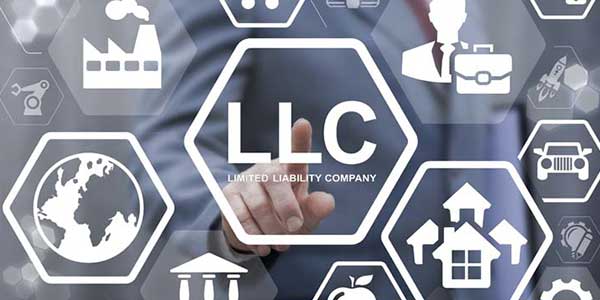 Prepare And Submit An Articles Of Organization Form:
After you prepare the forms for your state, you may have to publish a notice in the newspaper indicating your desire to register your LLC, which you will have to do before filing the articles of the organization. After you complete the forms and publish your notice in the newspaper, you can file the forms with your state along with a filing fee.
Create An Operating Agreement:
Many states will not require an operating agreement, but you should draft one anyway. An operating agreement will provide each member of the LLC with a description of their rights and responsibilities. An operating agreement should detail the management, financial, and legal rights of all the members of the LLC.
Keep Your LLC Active:
After you set up your LLC, you have to ensure it remains in good standing with the state by staying connected with your state's filing website to stay current on information, updates, and annual filing fees.
Forming an LLC is one of the best ways to start a new business without risking your assets. While the process can be a bit daunting, it can be accomplished in a matter of a few days or with the help of a professional with experience and knowledge in business law.