Search Engine Optimization and content marketing have greatly changed the trajectory of things in the digital marketing era. However, many people understand the relationship between SEO and content marketing.
Do you know that you can use SEO to improve content marketing within your business setting? Now you know! Before getting deep about how the relationship between SEO and content marketing comes about, you need to understand every aspect.
The SEO aspect mainly refers to the technical aspects that are valuable in increasing the traffic quality and attracting a significant number of potential visitors to your business site. This makes it easier for potential prospects to locate your business and make a purchasing decision.
On the flip side, content marketing mainly refers to the aspect of generating valuable content targeting a specific business audience. The primary function of content marketing is to persuade potential customers and trigger client action.
Note that SEO cannot work without content marketing and vise vasa. This means that SEO without content marketing is similar to a body without a soul. In simple terms, SEO is explicitly strategized around content marketing.
Note that every business website requires words, keywords, articles, and many more to make it remain relevant to the business. To enhance the success of your business online, SEO and content marketing should go hand in hand.
Even though it is clear that Content marketing and SEO works together, many people still do not understand how they can use SEO to fuel their content marketing strategies. Let's get deep into details and discuss how this is possible!
Quality Content:
Any business owners investing in content marketing and SEO should remain consistent in the long run. You need to create fresh and unique content to get indexed and written with the reader in mind. Note that everybody on the web always wants to read quality content.
In addition, the content should persuade potential prospects to make purchasing decisions. Also, you need to address all your customer needs to make them feel valued with the kind of business you are operating.
Research has revealed that 90% of the people who do a search online are always looking for answers to their questions. This means that the type of content you create should be addressing various needs concerning your target audience.
To be able to generate quality content, you need to incorporate specific keywords that revolve around your business industry. Note that the keywords are meant to help you target particular visitors across the business industry.
This is an important aspect that helps Google identify your content's intent. Once Google has recognized the relevance of your content, it can easily classify and rank your piece of content. You need to brainstorm excellent ideas and embed them across your content.
Also, remember to remain creative across the entire piece of content to attract potential clients. Readers are always willing to read creative content that is well-written and covers their needs.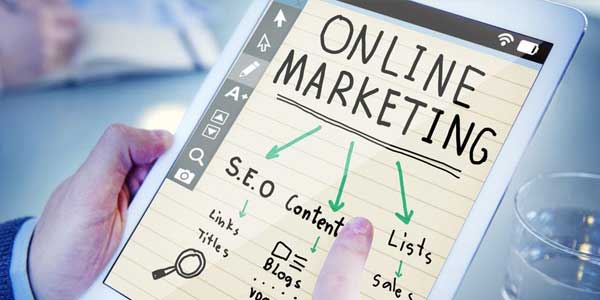 Keywords:
The most important aspect of SEO is carrying out analysis to identify specific keywords and using them across your content. The keywords are mainly meant to enhance the ranking of your content across the search engine.
While doing content marketing, always remember that keywords are the primary determinant of higher SERPs rankings across the web. Besides, tons of content are being created on a daily basis acr0oss the business industry.
This means that you need to identify unique keywords that will make your content stand out and rank high compared to others. In addition, you need to use keywords in an appropriate way to enhance the readability of the content.
Note that you should not stuff your content with keywords and make it overoptimize. The content you create, and SEO needs to remain balanced. Having a keyword strategy is more imperative to enhance effective search engine marketing.
While doing keyword research, you need to search for the top websites and competitive websites that are associated with the kind of business you are operating. Also, you need to have a logical approach and use a specified Google keyword planner.
Besides, you can acquire a keyword analysis tool that will make your work more manageable in terms of analyzing some of the most popular keywords across your business industry. After locating specific keywords within your industry of operation.
Note that you might be having excellent keywords, but the way you use them dramatically affects the ranking of the content. Repeating keywords many times across the content greatly affects your Search Engine Optimization.
This is one of the basic factors that many people do not understand and tend to forget about. Follow an excellent approach to ensure the density of your keywords is on point depending on the length of the content you are creating.
Ensure that you incorporate the main keywords in the title, subtitle, and across the body of the content. The flow of the content should remain natural despite the availability of keywords.
Shareable Content:
SEO is an excellent technique when creating sharable content for your target audience. Prospects are always looking for valuable content that they can share with their families and friends. When creating content for your business, consider the sharable aspect.
Once you have created optimized content that targets a specific audience, ensure that the content can be shared among groups or individuals. Also, you can give room on your business website where readers can share with their friends the content they have read.
Besides, creating content that can be easily shared enhances traffic across your business site, increases traffic, and increases customer outreach. Also, it becomes easier for you to secure a potential number of customers across your target audience within the shortest time possible.
Traffic:
Enhancing traffic is another major role of SEO in content marketing. Factors such as link-building and linkback play a crucial role in improving traffic. Once you have created a business website, the next thing is to identify how you will increase traffic.
A website depends on 1000% SEO to increase traffic and help prospects locate your business. You need to connect the links on your business site with high authority sites where there is significant traffic.
This indicates that you need to carry out an in-depth link analysis and identify some of the highest authoritative websites to generate links. Through link-building, you create a comprehensive platform where prospects can easily locate your business and make a purchase.
The other secret behind increasing traffic is through creating expert content that is valuable to the readers. Prospects are always searching for high-quality content where they can generate valuable ideas depending on what they want.
By creating expert content, you create a suitable environment for getting links back to your site from other content sites. This makes it easier for prospects to get to your products and services, increasing the general traffic of your business site.
User Experience:
Search Engine Optimization is not all about things to do with blogs articles and keywords. It is also about the process of optimizing robots, enhancing metadata, and appropriately using specific tags.
Most blog owners do not understand the power of technical optimization on their web pages. The reality is that technical optimization is an excellent strategy that enables your content to remain appealing on the search engine.
Also, it ensures that the page does not have any broken links with an error code that affects its ranking on Google. Without enhancing this optimization mechanism, the source of your content will be poorly ranked, affecting the entire marketing strategy.
It enables the search engine to easily locate your web pages using URLs, creating a better customers experience for all your readers. Note that the search engine categorizes the type of content you make in different categories depending on the needs of your target audience.
The other significant aspect is the sitemap of your content. This aspect is explicitly meant to give a straightforward approach to content for readers and other users. Optimized roots can crawl across the website to enable viewers to access the content.
Using appropriate tags offers superior and unique indexing that is authentic within the search results. When using tags such as the headers and titles benefits readers by strategizing the content in a simple and easy-to-read format that is valuable to the target audience.
An excellent title tag enhances an incredible user experience since readers can easily identify the information in the content before getting deep into details. Besides, headers play a major role in differentiating between titles and subtitles.
Conclusion:
Search Engine Optimization and content marketing work hand in hand to achieve a uniform goal within the digital marketing sector. The two require one another to enhance success within the business industry.
Content marketing is only efficient when optimized in the required manner for search engine reasons. This means that the two should be well aligned to help business operators get their dreams to come true. It is vital for business operators to comprehend all the aspects of SEO to succeed in their content marketing strategies.