Implementing an effective online news marketing campaign will increase your bottom-line results. Many people are regularly searching for latest news and recent feature stories about topics that interest them. Depending on your niche, a lot of your target viewers and customers could most likely be in the lookout for news updates and feature stories that are relevant to your niche, site content, products and services.

Many people want to get these latest news and feature stories in the quickest, easiest and most convenient ways possible. This is where Facebook, niche Web forums, Twitter and niche press release directories come in. The question at this point is:
How can you take advantage of the benefits that these relevant news and feature stories can offer? Simple. Follow the steps below to create an effective news marketing campaign for your business:
How to Develop Effective News Marketing Campaigns?
1.) Create a comprehensive report about latest news items and feature stories that are relevant to your niche, site content, products and services. You can do this by gathering related details from the most popular TV, radio and print news sources in your niche. Include your insightful opinions, reviews and commentaries about those relevant news items and feature stories in your detailed report.
2.) Integrate into the auto-responder software of your site this comprehensive report. This is so your target viewers can sign up to your mailing list in order to download your comprehensive report.
3.) Write a press release about your report. Submit it to niche press release directories.
4.) Join heavily trafficked Web forums with many active sections and discussion threads relevant to your niche, products and services. Join Facebook and Twitter groups where your target viewers and customers are already fans and followers.
5.) Share the URLs of your published press releases with these Facebook and Twitter groups. Change the signature links of your accounts in these Web forums to point to your recently published press releases. Remember to develop attention-grabbing action statements as the anchors of your forum signature links. Afterwards, participate in popular discussion pages in those Web forums and help out other members with their problems and needs that are related to your site content, products and services.
6.) Do numbers 1 to 5 above regularly. You're bound to get more traffic and sales if you select the right news items and feature stories to use for developing your comprehensive weekly or monthly reports.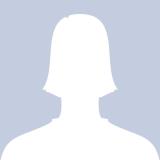 About the Author:
Sherrie is a digital media writer and technology marketer who recommends setting up an autoresponder follow-up series for your mailing list subscribers. This is in order to establish the reputation of your business as a friendly resource of beneficial content, products and services in the eyes of your new mailing list subscribers. Check out her latest posts and email marketing guide.