There are thousands of people who did not have anything to eat or a place to live, but now they are successfully running a powerful business and are powerful entrepreneurs. If you think life has been harsh to you or are not given many flourishing opportunities, it is the right time to throw off that cloak of self-pity and start being productive. Because no time is the right time, but now is the time to start.
Believe it, we all have ideas all the time. Nature is always kind enough to endow our creative thoughts and concepts, but we are lazy to catch these signals given by nature. Elizabeth Gilbert, the author of "Big Magic: Creative Living Beyond Fear," writes that we all have incredible hidden potential in us, a jewel that is strange and creative, but we need to realize it before it loses its shine and essence. She also mentions that nature has a mysterious and inspiring work that needs to be embraced and tackled with love to start living a creative life. Everyone can draw inspiration and power from nature and the universe if he seeks to understand himself first.
Now I suppose this is enough for the daily dose of inspiration? Let's get back to the topic. How do you become an entrepreneur? How to steer away from life from unemployed to entrepreneur? Is it possible to start a business with a zero-dollar budget? What skills do you need to become successful in business? What are the steps? How can I stop being unemployed and become an entrepreneur?
I am pretty much sure you will have all these sorts of questions in mind. My suggestion is to embrace these doubts for a while and keep searching for the answers, both internally and externally.
Now let's deal with the step by step process of becoming nothing to a successful entrepreneur.
Step 1: Find A Business Idea.
The first step to start an online business and become an entrepreneur is to have an idea that is unique and interesting in its own sense. Now, I am not saying that your idea should be original. If you come to think of it, there's no originality left. We all share a common root. We have the same fears, needs, and wants.
Likewise, we all want to be happy and cheerful characters.
To give you an idea, seek to understand the need of the people. Look at their behaviors, attitudes, necessities, and requirements. Understand their placement in the region because, of course, you don't want to start a business of summer clothing in Antarctica. Understand the audience and find a lucrative niche accordingly.
In simple words, before you invest in some idea or niche, look for its profitability and need.
Step 2: Find Your Niche And What To Sell Online.
You can become an entrepreneur if you find what services you can offer to others. Below are some of the ideas that you can implement without investing much:
Start offering writing services: you can be a freelance writer.
Offer your creative designing or developing services.
Be An illustration artist or a web-developer.
Create an online course and sell it.
Offer thrift store services online.
Get your book published and earn a passive stream of income.
Monetize your blog, videos, or podcasts.
Be a virtual assistant.
Become a social media influencer.
Ensure social media brand marketing.
Develop apps and websites.
Offer affiliate marketing services.
Cultivate a niche product.
Craft handmade goods.
Design and offer online clothing services.
Launch a dropshipping store.
Create art and sell it online.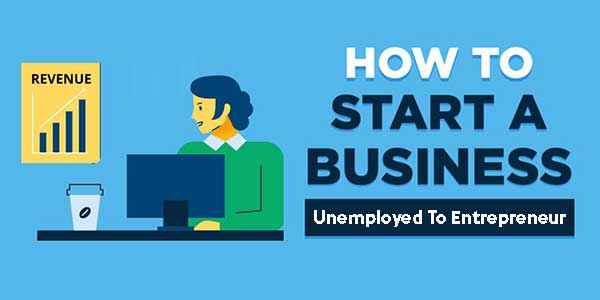 Step 3: Conduct Deep Marketing Research
If you couldn't find your niche in the above section, you must do thorough market research. This way you can ensure that all products are in demand and people are interested in buying them.
When you identify a business niche, you can dig deeper to get hold of every nook.
You don't want to be an entrepreneur who does not evaluate the risk before jumping to start a business. Weigh all the ups and downs so that you can think of profitability.
In your market research, make sure you also used SEO tricks and tactics to search for the keyword to evaluate the demand and trend.
Step 4: Conduct Competitors Analysis
If you have an idea and now that you are sure you want to start that business. It is time to conduct competitors' analysis. In such an analysis, you seek to understand the strengths and weaknesses and threats and opportunities of a business.
This specific type is known as SWOT analysis. It's a process of categorizing the opponents' social media strategies, content marketing strategies, market research, and product pricing and quality evaluations. Likewise, if you want to go deeper, you need to segment each time of competition, such as the audience's behavior and geographic trends.
Step 5: Design Your Website
Now that your business is established, next, you need to create your website. Since everything is defined and well-thought, hire a designer and a web-developer to create your website. In the beginning, you don't have to go all expensive. Keep everything simple. If you fear that hiring a professional designer would be heavy on your pocket, then you can study some blogs on WordPress and create your own website.
All you have to do is buy a domain. If you don't understand working on WordPress, then there are a couple of other sites that assist you in creating your websites, such as Blogspot, Weebly, or Wix.com.
Make sure that you choose the design that speaks well to your audience. Ensure that your navigation is easy to follow and your graphics improves your message. Likewise, make sure your website is customer-friendly. This leads us to a crucial point of 'copywriting.'
Step 5: Hire A Conversion Copywriter.
Your business is important, and that is why it needs compelling copywriting. The better your copy is, the higher the chances are that your business will grow. Quality work should be focused on. You can also hire a content writer for SEO writing purposes. When you hire both content and copywriter, your conversion rate increases. Understand that investing in a good writer is beneficial for your business. These writers can help you achieve:
Lead generations
Brand awareness
Build credibility
Strong commitment to the business
Increase the ROI
Conclusion:
Following these five steps will help you convert your business into a profitable venture. In no time, you will up your game and transform from an unemployed professional to an entrepreneur.