Here's an interesting business trend that very few people thought would emerge at this stage of the 21st century. When you hear about a full-service digital marketing agency, you often think about a company that offers web design, search engine optimization, and perhaps crossing over to traditional media advertising such as radio and television commercials. These days, a true full-service digital design and promotion agency will also offer commercial printing services, and they often do it through partnerships with established printers. Let's look at other trends shaping commercial printing these days:
Boutique Clients With Deeper Pockets:
Not many business owners or brands are choosing commercial printing these days, but the few that do often come to the shop with neat ideas and plenty of money to execute them. One example would be a fine-dining bistro that wants to keep patrons entertained with menus that can be folded into origami by following printed instructions. Other clients may want to add texture to their materials through shimmering. These are clients who are usually not afraid to spend, and they will appreciate professional opinions about their ideas.
Web-To-Print:
This has been around for a while, but it is once again picking up steam. Business owners should either hire someone who can set up a vanity publishing press complete with ISBN services or train a manager for the purpose of catering to book clients. Naturally, not all authors will look for digital printing solutions that will yield them thousands of hard copies of their works, but they will appreciate having a few on hand and to print on demand.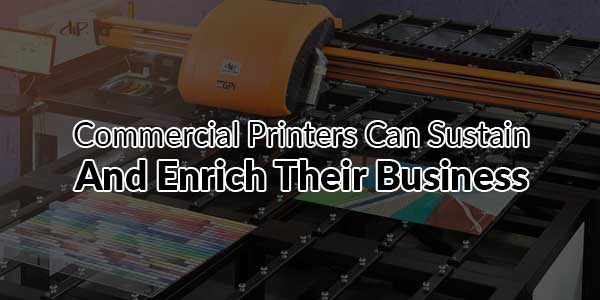 Digital Marketing:
At the beginning of the article we mentioned digital design agencies incorporating commercial printing to their menu of service; what about a commercial printer doing something similar? If you have young employees who can be trained in web design and search engine optimization, by all means, get them trained. If you need to hire these professionals, make sure they are able to promote the company and get clients.
Direct Mail Campaigns:
We all thought mail services were pretty much over until the coronavirus pandemic of 2020 proved us wrong. Marketers are realizing that direct mail campaigns have been greatly ignored in recent years, and they are beginning to pick up the slack in this regard because they know competitors are not going to do it.
In the end, commercial printing services are anything but dead in 2020. The key to keeping them operational and profitable is to adjust to the market.