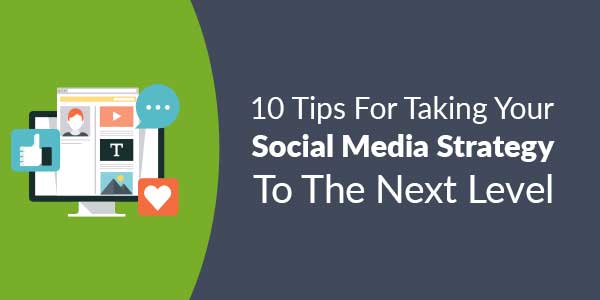 This post is based on the topic of how you can improve your social media marketing strategy and improve the performance of your website. We will be giving you 10 distinct tips that you can use easily. Many people do not give due importance to their social media strategy and keep questioning why their business is not doing well. As a business owner, I cannot emphasize enough how important your marketing strategy is. If you have a weak marketing strategy lesser people will know about your business resulting in lesser people being interested in your services. If you wish for your business to bloom it is important that you pay heed to the tips, we mention and your marketing strategy will be sorted.
Social Media Marketing is all the hype there is and rightfully so, as today the world revolves around social media applications. Many businesses fail to realize that it is an opportunity rather than a setback. Social media can be the savior for your business if you make the right use of it. Buckle up, we have asked the marketing expert of our dissertation writing services the UK to share marketing strategies as used by us so let's get right on:
Tip #1) Listen To The Audience:
Listening to the audience here is of immense importance. Before you design a marketing strategy you must first conduct in-depth research to see what exactly does the audience need and will enjoy seeing. The first step of your research should be deciding on the age of your targeted audience. Narrow down the age and then look for profiles similar to your business and see how they are appealing to that specific target audience. Whatever marketing strategy you use; it should be with the alliance of your target audience. Look for the language they use, the trends they are interested in, and so on. Thorough research will help you come up with an effective social media marketing strategy.
Tip #2) Add The Human Touch:
People today do not like unemotional correspondence therefore design your social media marketing strategy in such a way that it appeals to your audience's emotions. You must establish goodwill with your audience and create content that they can relate to. If the content is not relatable for them, the chances of them ordering your services are very slim. If you have a good connection with your audience it is possible that they support you greatly, order from you, and even recommend your services to others. Don't be overly formal in your posts and try to connect with them as frequently as possible.
Tip #3) Adopt Social Trends:
There is a new social trend every week, if you want to stay relevant no matter how cringy this sounds, you need to climb the bandwagon and participate in these trends. One of the most popular trends all over social media is hashtags. People are nowadays using hashtags to get the attention of the public. For your business, hashtags can be the biggest tool. You can use it to approach your targeted audience and see who is interested in similar services as you are offering. Furthermore, if you use hashtags in your post the reach of it will increase tremendously. Before only your followers could see your posts, now whoever searches for that hashtag will be led to your post thus increasing your reach. It is a wise idea to use multiple hashtags in all of your posts!
Tip #4) Take Aid From Influencers:
Social media influencers are gaining a lot of popularity amongst the masses. People look up to them, idealize them and most importantly trust their opinions. These influencers take sponsorships so you can reach out to them, ask them to try your services and give you a shout out on their profiles. What will be the benefit of this? Social media influencers usually have a large following. If they publicize your services, more people will get to know about you and since they trust the influencer they will order your services just because the influencer recommended your business. It is surely a small price to pay for advertising your business. Look for influencers that match the age of your target audience and are from nearby areas. It is understood that these influencers will have a large number of followers who match the requirements of your target audience.
Tip #5) Use Different Mediums:
Social media platforms have different options that you can use to share your content. For example, Facebook being the most popular social media platform has multiple options such as daily stories that vanish after 24 hours, news feeds where you can publish something permanently to your timeline. There are also several pages and groups where you can market your services. Similarly, Instagram offers options such as daily stories, insta-feed, live broadcasts, and insta-tv. These options give you a lot of variety that you can choose and present your content in different ways. Using different mediums will keep you highlighted and you will be present for customers to see on every medium. This will help you stay in their eyes and grab their attention. It is not necessary to create new content forever, you can use the same content with slight changes for all the mediums.
Tip #6) Access Your Strategy Every Once In A While:
Once you have designed a marketing strategy keep on implementing it. But don't be fooled that once a strategy is designed your job is done. Social media evolves every few days, the strategy you designed today might not be effective 6 months from now. So you need to revisit your strategies every few days. Observe the impact of each strategy and if it is not, working changes it. If you access your strategy regularly, it helps you maintain a proper audience and even increase the numbers with regular improvements. Trends keep coming up and you must keep up with the trends or you will be outdated. If you want to, you can also hire professional marketers and ask them to access your current strategy, your target audience, and help you come up with a more effective strategy.
Tip #7) Engage Your Audience With Engagement Tactics:
Try to come up with different engagement tactics that will help you engage customers with your posts. There are several ways using which you can start a dialogue and provoke the customers to participate. You can start a quiz on your page and tickle the competitiveness in your audience, practically forcing them to give you their answers in the hopes of winning a prize. You can also start a poll and ask people for their opinions. People love to give their opinions on things, take this as an opportunity and you can even ask them what more do they want to see from you in terms of services. It will be as if you value their suggestions and truly have their best interest at heart.
Tip #8) Don't Be Overly Promotional:
People don't like it when companies are overly promotional and post content that is always 'salesy'. Your audience knows that you are a service provider and provide XYZ services, if you keep telling them how you are the best and how your services are premium, they will get tired of the continuous promotion and out of annoyance, not pay you any heed. You must take the smart route here, don't just talk about your services but indulge in other discussions too so that your community knows you without all the promotion. Establish personal connections rather than the relationship between a customer and a seller.
Tip #9) Use Multimedia Smartly:
Multimedia is your best friend if you want to up your social media marketing game. You can use infographics, images, videos and the list goes on. The audience on the internet is not a group of readers but people who are looking to get the most information in the least time possible all the while getting entertained. Using multimedia will be your best bet, you will be able to get your message across in the most effective manner. People will be interested in what you have to show them.
Tip #10) Post Regularly:
Out of sight, out of mind. This is a very popular phrase and we can tell why. As a business it is important or you to stay in the eyes of the public.  You must post regularly on all your social media handles so that your audience can see what you are up to. Interaction with the audience will only help your cause. Promptly answer their queries and make sure you don't take ages to respond as that can have a negative impact on your public
Experts at our dissertation writing services the UK wish all the luck to you and hope our tips were of help.