A term like Photoshop has become so common and usually related to quack means or methods of designing data. However, most people still prefer it as great designing tool. Web developers are fighting back with newer and more efficient tools that aim to make your life as an upcoming designer that a little easier. The outdated Static mock-ups are becoming less useful and the lines between designer and developer are becoming thinner and thinner. Since partnership at work is always on the rise, the tools used also have to change to keep up.
In this article, I've carefully selected some highly rated web design tools, by category, that I believe are changing the way we think about web design, and are crucial to helping us establish these new tactics…
1.) Typography:
Google Font is a web design tools useful in typography front and centre, inviting users to explore, sort, and test fonts for use in over 135 languages. This online tool showcases individual type designers and foundries, giving you valuable information about the people and their processes together with analytics on usage and demographics. The wide range of thematic collections helps you discover new fonts that have been vetted and organized by the team of designers, engineers, and collaborators; the default sort organizes fonts based on popularity, trends, and your geographic location.
You also have a chance of creating your own highly customized collections by filtering families, weights, and scripts, together with test colour themes, and review sample copy. These collections can be shared, making it easier to collaborate on projects and ensure typography is optimized and made efficient throughout the design and engineering process.
In as much as sites become more responsive, devices proliferate and screens tend to shrink. Due to this, typographic decisions become even more important and influential on site success. For this reason; There is need for tools that unlock the inner craftsmanship in us. So, Typecast is one of the tools that let us and other designers experience and fulfil these ideals on a daily basis. Tools like these not only make your designs beautiful, but also can help make the beautiful possible with less effort and more satisfying reward.
2.) Stock Photos:
A lot of appreciation goes to Gratisography, as a tool, which teamed up with Shutterstock to allow you access to millions of images. Well, the pictures aren't free, but if you can use discount code GRATIS you'll save some money and whatever you purchase will help cover the rapidly increasing hosting cost of keeping Gratisography live. Gratisography aims at raising the bar for other web design tools and the industry's expectations, especially on stock photography and cinematography.
Stocksy is another highly rated tool. It is home to a highly crated collection of royalty-free stock photography and video footage which are beautifully and distinctively tailored, and highly usable. Since every artist, photo, and video on Stocksy is manually selected, the entire 100% exclusive collection is both stunning and relevant. The designers have exceptionally high curatorial standards, meaning you don't have to browse through endless pages to find that specific photo or video.
3.) Stock Graphics:
Illustrio:
Illustrio is another widely used web design tool rich in over 20,000 graphics, infinitely customizable to fit any branding. As a designer it can make your work easier on Stock Graphics. Apply your brand colours to the entire library by selecting them from your logo and use magic swap to single out the best combination. All graphics in Illustrio are supplied as PNG's with a transparent background with up to 1024 pixels. There are distinctive styles to choose from to help you stay relevant throughout your content.
Iconfinder Pro is popular in that its subscription grants you an instant access to the world's largest collection of icons. The easiest way to get icons with a license that will fit commercial purposes. You can choose a specific designer or let us help you find a suitable designer for the job.
4.) Infographics:
Piktochart is an infographic maker tool that is likely to make your visual communication take the big leap without necessarily having to hire a professional designer. With this tool you can create long-form infographics that draw more page views to your blog or website, and watch traffic skyrocket. Designers responsible for this tool worked tirelessly so you don't have to. In fact, you'll have access to a weekly updated library of over 500 professionally-designed templates. In any way, finding a style that fits your message is easy. Another advantage of this tool is that you can edit text, fonts, and colours, and change as much or as little as you want to.
Infogram is the data visualization product that brings out the best in your infographic data. The infographics and charts are quick and efficient to use, fast to share, and easy on the eye. This web designing tool's customers range from small businesses to global media organizations, besides, the developers have recently been awarded multiple times during their short but fast-paced history.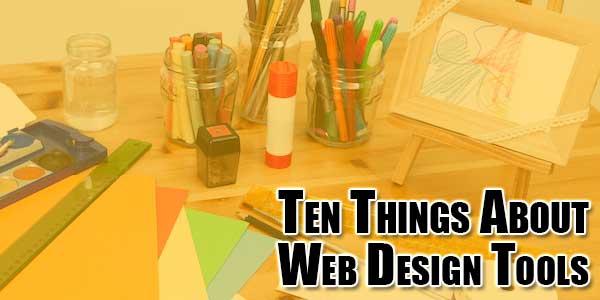 5.) Collaboration:
Tools to make collaboration between workers and partners have never been easier to find thanks to Red Pen. Main aim of this tool is to make collaboration super-fast and efficient. It doesn't matter where your colleagues are in the world, if you work with visuals, Red Pen can easily help you collaborate with your team effortlessly. With this tool, you just point and click to give feedback. Everyone sees comments live as they happen. And it also shows you who has his page open. It's more like they're standing right beside you, without the annoying hovering or pressure. You can always ask colleagues and clients for feedback by giving them a private link, or inviting them via email. Besides you are not restricted on the number of collaborators you can have, so you're free to get everyone involved.
This is online task management software that lets you run your day, your tasks and your projects, efficiently! It helps you break down tasks into subtasks; assign them to your team members and maintain a smooth workflow. It also helps you save time that you spend on lengthy face-to-face meetings. Discuss thoughts, ideas, files, and almost everything while at the same time staying on track using online discussions in ProofHub. With this tool, web developers can organize all thoughts, projects, task, people, files, etc… in a simple clean manner. In short, the tool helps you to keep a bird's eye on literally everything.
6.) Colors:
ColorZilla for Google Chrome is a browser extension that assists web developers and graphic designers with colour related tasks – both basic and advanced tasks. ColorZilla comes with a Colour Picker, Eye Dropper, Gradient Generator and many additional advanced colour features and tools. With this extension you can get a colour reading from any point in your browser, swiftly by adjusting this colour and pasting it into another program. You could also analyze the page and inspect a palette of its colours. It also allows you to create advanced multi-stop CSS gradients.
This is an image search and recognition company. It is a tool mostly used for computer vision, pattern recognition, neural networks and machine learning. With this tool you make your images searchable. It offers image search and recognition solutions to industries where searching images is an important mission. In the current market, most people use TinEye's image recognition as it also powers billions of searches across a wide range of industries. In case you have a passion for software development as a craft and are interested in solving large scale real world image search problems, then TinEye is the tool for you.
7.) Inspiration:
The aim of this tool is to create a meeting point where web professionals from across the world converge in an attempt to find inspiration; a space for debate; a place to share knowledge and experience; offer and receive constructive and respectful evaluation. Going by its mission statement, the mission of this tool is to discover, recognize, and promote the talent and effort of web designers, developers, and agencies that create unique digital experiences that are useful, innovative, intuitive, and captivating.
One Page Love web design tool is the leading showcase of beautiful One Page Websites, Templates and Resources.This website aims to provide the perfect amount of information for a user to make a decision and act upon it. This single page website carries no additional pages (like about, services, contact) and tries to remove as much "litter" as possible, focusing the user's attention to the most important content he seeks.
Dribbble is where users come to show and tell, promote, discover, and explore design. Dribbble is a community of web designers answering that question each day. Web designers, graphic designers, illustrators, icon artists, typographers, logo designers, and other creative types share small screenshots that show their work, process, and current tasks. This tool is the single most important social network for anyone who cares about design. It's done more to help us build our team and brand than other social sites like Facebook, Twitter and Instagram combined.
8.) Graphics/Pictures Editor:
Adobe is rapidly changing the world through digital experiences. It's creative, marketing and document solutions empowers at least everyone; ranging from emerging artists to global brands, to bring digital creations to life and deliver them to the right person at the right moment for optimum results.
This is a free and open source 3D creation suite. It supports the whole of the 3D pipeline e.g. modelling, rigging, animation, simulation, rendering, compositing and motion tracking- name them; even video editing and game creation. More advanced users employ Blender's API for Python scripting to modify the application and write specialized tools; usually these are included in Blender's future publish. Blender is appropriate to individuals and small studios that benefit from its unified pipeline and responsive development steps. It is a public project, put up by hundreds of people from all over the world; by studios and individual artists, professionals and hobbyists, scientists, students, VFX experts, animators, game artists, modders, you name them.
9.) Logo Design:
Logo garden can help you design a logo in under a minute. You can then build a website, make business cards, customize a t-shirt, or select from a wide variety of promotional items made instantly with your new customised logo. Founded by graphic designers with massive of experience building global brands- its graphics library is updated on a regular basis. It gives you the freedom to choose from thousands of options to customize a logo for your start-up business or next event. The free logo creator gives the best variety of design tools, fonts, colours, and editing features online. In addition, this logo design software has design tips, videos, and other tips to help guide you through the entire process.
GraphicSprings is a free Logo Maker is a tool with dozens of group ranging from business to education to photography and more; the graphic template library is updated every day. You can play around with choosing different free logo design templates for your new firm. Featuring original designs and fonts, GraphicSprings makes it easy for anyone to craft an absolutely perfect logo for his or her business. Its online free logo maker brings customization to the user. It also has unlimited options for graphics, fonts, colours, and vector shapes, the possibilities are limitless.
10.) Prototyping:
Sketch is a web design tool crafted for modern graphic designers, and it shows every fibre of the app from a flexible workflow with support for Multiple Pages and Artboards. Sketch also has powerful features like Symbols and Shared Styles which are there to make reusing elements quick and upper fast. Its advantage is that you can easily create complex shapes with our state-of-the-art vector Boolean operations and take advantage of its extensive layer styles. Sketch's fully vector-based workflow makes it easy to create beautiful, high-quality artwork from start to finish.