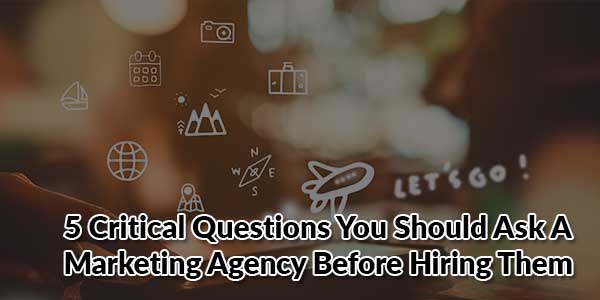 Hiring the right marketing agency is one of the vital business decisions you have to make right. This is because a marketing agency will help you scale your marketing efforts and get what you need.
The agency needs to have the knowledge and expertise to give your business a strong digital presence to succeed. They should have different strategies that yield positive results and help their clients stay at the top of the game.
With so many marketing agencies in the market, how do you know which one is the best fit for your business? How can you tell if they deliver on what they promise?
Here are the questions you need to ask a marketing agency before hiring them:
1.) What Is Your Specialty?
Any marketing agency worth its salt, like Caffeine Bristol, has a specialization. Even those that seem to be a master of all trades.
The first thing an agency should tell you is whether it principally focuses on B2B companies or consumer businesses. All cases take a different approach, skill set, and mentality to succeed. A good B2B marketing strategy is different from a B2C ad strategy.
B2C marketing is always transactional. That is why you see lines such as "Buy Now!" Purchases are also based on emotional decisions. B2B strategies battle long sales cycles, purchases, and multiple influencers. Their strategies are based on the Return on Investment.
2.) Do You Handle All Work In-House?
Some marketing agencies outsource some of their work to other agencies because they don't have the capacity to handle all functions in-house. Some will redesign your website and outsource online ads. Others will offer an integrated campaign and outsource graphic design.
You should know whether the agency is planning to outsource any of your work. Some agencies can collaborate and produce great results. For example, a web design company can work with a social media marketing agency to offer content promotion.
However, it would be best if you were cautious with any agency that outsources most of the work since it usually leads to shoddy quality work.
Also, you want to work closely with the professionals handling your account. If your campaign has to go through many levels of management, you run the risk of diluting your brand message and presentation.
You will also notice that most companies that outsource their work to other agencies are just lead-generation tools for those companies. They take a commission or a portion of the retainer and move on to get other leads. This means that you will have a hard time trying to communicate with the people who are doing the actual work.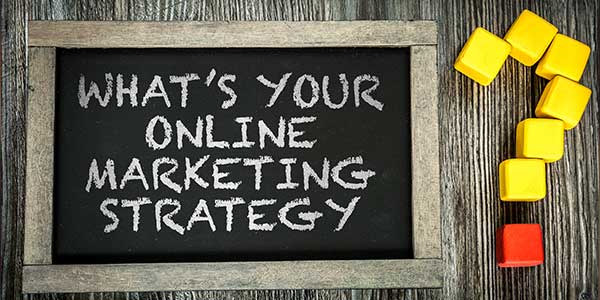 3.) How Does Your Department Collaborate?
Digital marketing agencies have different departments for different roles in their works. They include web design, social media, SEO, influencer outreach, and many others.
When talking to an agent about more than one of these services, you want to ensure that all department teams cohesively work together toward a common goal. It won't help much if the content strategy team is working hard on a few select topics, while the SEO team is busy optimizing your site for keywords in another topic.
Make sure you understand how the agency's teams share information, and how they all create custom strategies for their clients. You'll hit your goals when all teams are working in harmony and pushing towards a common goal.
4.) Do You Offer Social Media Marketing Strategy?
Nowadays, it seems like every company is on Facebook, Twitter, and Instagram. Many marketing agencies are, therefore, offering their clients social media pages on various platforms.
Your social media should serve your purpose. For example, if you are targeting a market composed of young people, your social media strategy will be different than if you were aiming for a market of over 60.
A good marketing agency should not treat all their clients in the same way. Thus, during the interview process, ask the marketing agency how they create social media strategies for their clients.
Social media can also involve a lot of planning so that it becomes effective even without plastering all platforms with your content.
5.) How Can You Improve My SEO?
Many companies aim to rank high on search engines but don't know how to achieve that. This is the reason why you need to hire a marketing agency.
While many agencies will promise you to rank at the top of social media pages, you will need to understand how they plan to do that.
Anyone who promises you immediate results is lying to you. For you to get at the top of searches, it takes an understanding of search engine algorithms and a lot of science. You might have to wait for some time and put in the effort to get the results.
Case studies will help you get a real-life example of how the agency works. Hence, ask how they have been able to accomplish this for their past clients.
Final Word:
The best marketing agency is a flexible and robust business partner that brings value. The agency should understand your needs and provide tactics that will help your business grow. To get this valuable partner, you need to ask a few necessary questions.
What do they specialize in? Do they handle all their work in-house, or do they outsource? How do their departments collaborate? Do they offer social media strategies? Also, how will they improve your SEO?
If you keep these questions in mind, you are sure to partner with an agency that gets you results.