Starting a business in any part of the world can be a daunting prospect, however, this can become even more intimidating when starting one in a place like Bangkok. Huge, bustling, foreign and seemingly impenetrable to new businesses, Bangkok can be a difficult place to stand out from the crowd and to do this you really need to have the right people promoting you and providing the business insight that you need to make your commercial venture successful. The key to ensuring your success is to employ creative and innovative Digital Marketing strategies.
However, with this prevalence in new businesses, the amount of Digital Marketing agencies in the city have skyrocketed in recent years, causing something of a dilution in the market. This also means that finding a reputable and hard working agency who will help make your business a success even more difficult than in previous years. So the question remains of how to separate the good from the bad? Well in this article we hope to give you some helpful pointers to help select the best Digital Marketing company in Bangkok for your requirements.
Reviews And Reputation:
Reputation is key for any business and digital marketing is no different. When you have an industry as saturated as digital marketing, often the only separating factor between companies is the work they have done, the reviews their clients have left and their overall reputation and standing within the industry. This is incredibly important in Thailand in particular in order to avoid being ripped off by a "cowboy" marketer looking to make a quick buck from your trust. However, there are ways of establishing an agencies reputation and decide whether they are trustworthy enough to work with you.
Always look at a prospective company's website, Google My Business page, and Facebook profile to review what people are, and have been, saying about them and the work they do for their clients. Generally, you want to obviously see a lot of good comments praising their work. Failing this, a simple Google search can often reveal a lot of information about a company. Particularly if that company is in the habit of promising things they can't deliver. Always be cautious of references provided by the agency themselves, as you never know who the person is on the other end of the phone and what their motives for telling you about them are.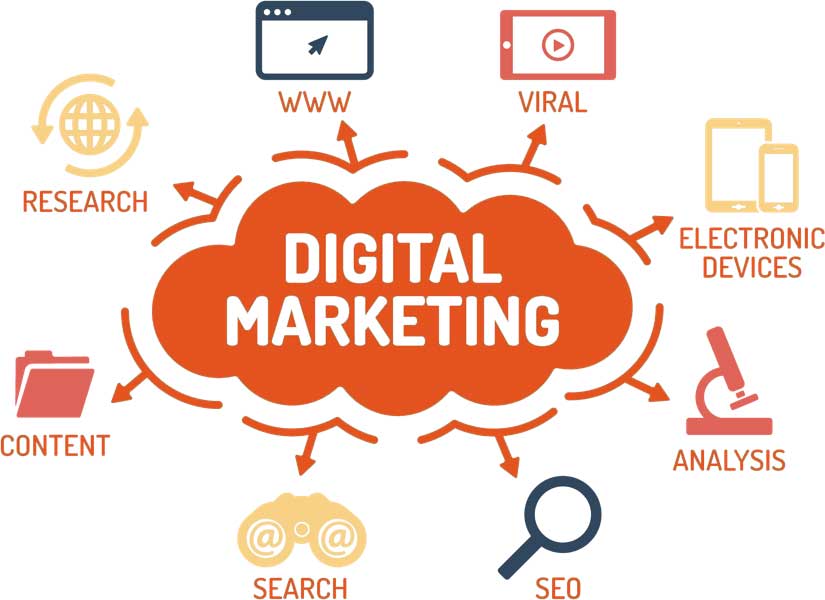 Specialty:
Many Digital Marketing agencies in Bangkok tend to either specialize or do better work for one particular area of digital marketing. Some focus more on direct SEM, Google PPC or Display advertising, whereas a lot of more seasoned agencies solely focus on SEO and Website development. Ultimately, whether or not you use an agency should also be partly decided for how much expertise each company has in the specialization of marketing that you are interested in. There is no point using a specialist SEO agency if you want instant results for example.
You need to consider factors like what your products are, what the best way to sell them is and what your overall short and long-term goals are for the campaign(s) in general. A good agency should be fairly upfront with you in terms of what they can and can't provide and whether you would be a good fit for their company.
Way Of Doing Business:
Do you prefer having a sit-down, face to face meeting with your campaign manager or are you more of a phone call and email kind of business owner? Either way, you will also have to base your decision on how an individual company does business. You need to make sure that your styles of work and organization click together in order to get the best possible experience from whatever agency you end up choosing. This is also important in Thailand for a number of reasons, mostly pertaining to business culture.
Thai business culture is vastly different from what many people would be used to in the west. Namely that things happen in a far more structured and organized way. This may irritate you if you are used to agencies that can provide flexible project development.
Scale And Price:
Bangkok is a very varied business environment, ranging from everything to mom and pop restaurants making less than a few thousand baht a day, to massive multinational conglomerate corporations. Naturally, these two different businesses would have significantly different marketing goals and budgets to work with and subsequently, would need different kinds of digital marketing agencies to handle their particular requirements. Some agencies simply will not work with you if your campaign isn't on the3 scale that they work with, with some only working with large multinationals for example.
It is important to have a clear budget in mind, however, you need to be slightly flexible to also accommodate the agencies to work as different companies have vastly different pricing structures. You also need to fully understand the exact terms on which they would expect payment. It's no use wanting to pay monthly if the agency only expects payment on delivery of results. There are many different payment models in the industry and it's important you understand the one your chosen agency uses.
Research:
As stated before, it really pays to thoroughly research the agency that you are planning on using in order to check on their credibility. If they use somebody as a case study, get in contact with that company and check the validity of their claims. Also, bear in mind that case studies are effectively worthless without divulging the information of who this case study is about. Luckily this kind of thing is easier than ever thanks to the internet. Spending a few hours thoroughly checking who exactly is going to be working for you can potentially save you thousands of baht down the line on missed deadlines and unattained results from the agency.