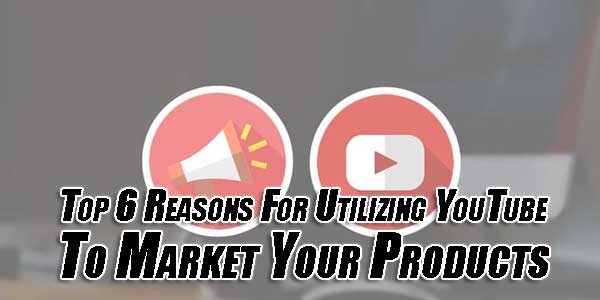 If you are looking to venture into video marketing, YouTube should be on the top of your list. To put things in perspective, it is the second-largest search engine on the internet. If you take hours in consideration, it is raking in a massive 1B hours every day.
It is a great way to market your products and the market leader in lead generation, Leadscon, second our thoughts without a single penny of doubt attached to it. People are turning to YouTube to find solutions to their most audacious problems, and many countries all over the globe prefer it over other forms of video entertainment.
If the above reasons are not enough for you, we present six worthy reasons why you should utilize the power of YouTube videos via YouTube video downloader to market your products.
1.) Helps In Catching The Attention:
YouTube has 2B logged-in users every month, and whosoever is your audience, they have to be on the platform. It allows you to gain a lot of traction. You would think that there is a lot of competition, and to provide you with insight, people upload around 500 hours of video every single minute.
Instead of worrying about your content getting lost in the hustle, you should focus on creating quality content that differentiates itself from the rest. To achieve it, you will have to look into your competitors' accounts and analyze what they are doing. It will help you to figure out loopholes, which can then act as your potential opportunities.
2.) Generates A Lot Of Traffic:
You cannot make generic videos and expect people to drop on your channel and give you a lot of watch time. There are several categories of videos that can help you in your marketing strategies, such as training videos, webinars, client stories, and explainer videos.
Being such a global phenomenon, it allows you to draw a crowd from every corner of the world. If we have a look at Leadscon's approach, they work similarly. Be it insurance, mortgage/finance, home services, healthcare, or automotive; you would find leads in their gathering. All you have to do is create a strategy to utilize these leads to your business growth.
3.) An Indirect Way To Harness The Potential Of Several Platforms:
ROI is the primary focus whenever we sit on the drawing board to design a marketing strategy. Whenever we create video content, we try and market it on several platforms. Be it live streaming on Periscope or Facebook, or be it short videos on your Instagram account or Snapchat, the opportunities are vast and forever ready to be unearthed.
When it comes to YouTube, we naturally make videos that span over a few minutes. It allows you to engage customers on several platforms, be it IGTV or Facebook while maintaining your YT successfully.
What it means is that a good YouTube video downloader is an asset to your digital marketing strategy. You can use it to market your products or services or use them for any other purpose.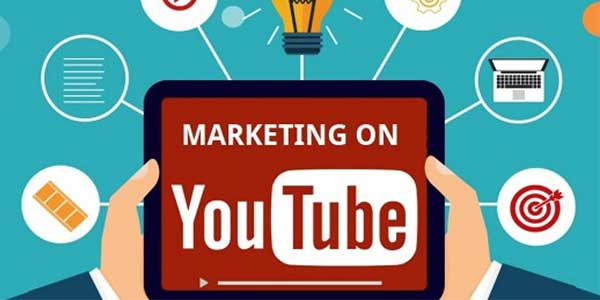 4.) Improvement In Search Rankings:
In today's time, most people prefer video over written content. Cisco predicts that around 80 per cent of all content will be video by the year 2021. It has given Google a reason to rank sites based on their video strategy.
When it comes to YouTube video SEO, it is not much different from your content SEO. You will have to look for keywords, optimize your title, description, and tags, to ensure that your video ranks well. As time passes, the brand awareness amongst your potential customers will grow, and it will result in an improvement in your search rankings.
5.) It Integrates Well With Social Media Marketing Tactics:
Video content is accessible all over the internet, and YouTube videos lead the chart. According to WordStream research, it generates 1200 per cent more shares than any other form of content.
If you create a proper plan and utilize these resources, they would be a great companion to your existing YouTube video strategy. You can draw the attention of users from several social media platforms, such as LinkedIn, Twitter, Facebook, and others instantly if your content is engaging.
6.) It Provides A Global Platform:
If you recollect Justin Bieber's song titles "Baby," you would probably remember the instant global sensation that it became. YouTube videos are no different, and they have a global reach. They can be accessed anywhere and anytime using multiple devices, and with the growth of smartphones, it has become more of a rage.
It allows you to not only woo your local or national audience but also an international one. It would take a sound strategy for you to gain that kind of traction, and once you do, your products would reach the mass audience easily.
You can also utilize the Leadscon platform if lead generation is your main priority. As per estimates, over 2700 people rely each year on it to gain access to marketing leaders. With the help of its unique curriculum, you can solve all your acquisition and conversion challenges. Not to forget that you will get the help of the biggest brands in the industry, and the insights that they provide will help you in shaping your future.
Wrapping Up:
YouTube is like a vast multiverse; you can build your traffic, create brand awareness, expand your reach, improve your ROI, and diversify your strategy to achieve your goals in an unsophisticated manner.
Without any doubt, YouTube is the best channel when it comes to your video marketing strategy, and all you need to do is to hit the Play button!