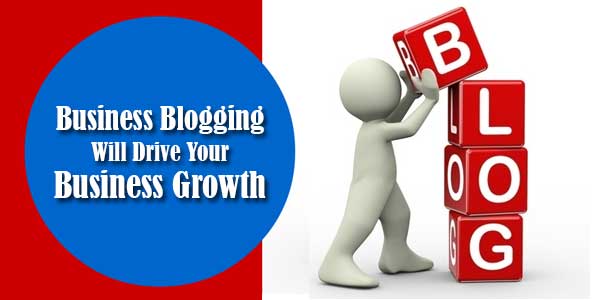 Blogging is an integral part of the marketing of an enterprise whether the company is multinational or a smaller business.  These are a few of the reasons a company should start blogging as soon as possible.  It'll be surprising to watch how the business grows.
Drawing Website Traffic:
A business blog gives one an opportunity to generate pertinent content for one's readers and customers.   This is an excellent marketing tool and with links back to the website, the business will flourish.
Improve SEO:
New content is always the key to overcoming all of the competition in the results of a search.  Even if keywords aren't used, just by blogging about the company, the SEO results will raise.
Become An Industry Leader:
When blogging and posting articles on the website and social media one needs to share knowledge that will resonate in the industry's marketplace.  By doing this, the customer will then trust that the company will provide what is needed.
Connect With Customers:
Blogging will assist in building trust by informing the customers about the product or business.  Customers like being informed, especially if it's directly from the company.  If one is responding to a comment, make sure it's done on the website. These observations and responses will last a lot longer than when they're done on social media.
Blogging allows one to write content and draw readers, and it drives all other types of marketing online. Content is a fuel that drives a successful promotion on social media. The main reason a person follows a company on social media is the stimulating comment.
A blog should offer tips, answer questions, or references to interesting facts.  It's also been shown that at least 90% of those on social media prefer content with images over content with just text. Using blogs in a content marketing program, results in at least five times more results.
Blogging for a business is a long-term commitment and can determine whether a company succeeds or not. By writing a blog, whether it's weekly or monthly, a business can be affected dramatically.  The prospect of blogging may be daunting, but the benefits are well worth the effort.  To begin, read blogs to understand the different formats and styles that are used.  The returns on blogging will start sooner if a blog is written every week.
Blogging will drive people to one's website when links to the site are used in the blogs. Google will notice when a company's traffic is moving from a blog to the website, and the company's SEO will improve significantly. If the business is involved in social media, include their logos in the blog as this will bring more traffic to the website.  Blogging can begin a reaction going from the blog to social media and to the website and back again.
Blogging will help turn readers into customers, and that's what every business needs. When one captures someone via the blog, they will most likely visit the website.  And this audience will be encouraged to invest by buying what is being offered.  Some businesses turn to BufferApp to have their content posted on social media.  After creating an account, content can be downloaded, and BufferApp will post to any or all of their social media accounts.  The content can be posted as often as desired.
Blogging is a sure way to get one's business known in the industry. It's also a good tactic to demonstrate one's business knowledge to their peers.  By blogging and showing one's knowledge of the business, readers will return because they recognize and value what they'll be getting.  When posting on social media, the word gets out, and the leads will come in.  It's a win-win for of content marketing and advertising.
Blogging improves the business' SEO, which is exceedingly important when doing business online. When a person goes online and asks a question in Google, websites having the same keywords will show.  So, when a blog has the same subject and uses some of the keywords in the query, one's blog, website or article shows in the results.  The business's SEO is improving, and the demographics are expanding.  It's all about a business' website linking to relevant sources and relevant sources linking back.
Blogging helps create excellent content. When writing a weekly blog, one will instantly create original content. This can then be posted on Facebook as a question with the link to the blog. It's a double bonus when one is posting the business blog on their business social media accounts.   There should also be an encouragement for readers to interact by using a call-to-action at the end of the blog.
Blogging creates good public relations, and it doesn't cost anything for the business. A positive business image is important online and provides the opportunity to shape and advance company relations.  If business people read a blog from a different company, and it has given them some good ideas for their next blog, add the link to the other blog.  By doing this, the relationship between businesses grows and each one will provide links back.
Blogging will allow the business to strengthen along with customer relations. A blog should always encourage feedback or comments from the readers.  When they do respond, it's only courteous to respond back, even if the feedback or comment was negative.  By providing an answer to an adverse remark, the business is shown as being positive.  Readers do appreciate it when a company takes the time for dealing with complaints.  Google highly regards his engagement in blogging and may increase the business's SEO.
Blogging gives a business a personality when some life is injected into its profiles online. A company's website and social media are usually corporate and professional.  A blog allows the readers to relate to the business through comments, shares and likes.  It's wise for a business blogger to show all sides of the enterprise.  In so many words, a blogger needs to show why the business is likeable and approachable.
Blogging will give a voice to a business and the opportunity to relate to people concerning some late news and things happening in the company. Studies show that people trust what's written on business blogs, so blogging is a chance to give a good impression of the company.  If there's been a press release, write about it in a blog because people believe what's written.  If there are any awards or certifications, blog about those to lead people to the website.  All of these things build trust with the audience and the word spreads.
Once a company decides to invest time in blogging, it may take a little time to see the results.  However, when the results begin, the company will reap the benefits of more readers and customers.  And this response will continue to grow and grow.  One of the immediate benefits of blogging is that it doesn't cost anything.
These are just some of the benefits received when using blogging through the company:
15 blogs, on average, per month should equal 1,200 fresh leads
Visitors increase by 55%
Blogging will increase by 97% the links that are inbound
B2B companies report a 67% increase in leads each month
A blog is a basis on which to build the awareness of a brand