Have you ever thought about writing for wireless computing devices such as tablets or smartphones? If so, there is a set of processes and procedures that must be adhered to. This is what a procedure of mobile app development incorporates. Is this as simple as it sounds? Probably not! Uncertainties, problems always cross your ways and end up becoming roadblocks to success- One of the hurdles is the Mobile app development cost.
By now I am sure you must have understood the fact that if you wish to create an intuitive mobile app, you have to make sure that you are aware of the processes involved in the entire process of app development or else they might end up facing a costly outcome. Honestly speaking, mobile app development is a lengthy process and way different from creating a web app. So, whether you are a mobile app developer or client; the process is difficult for both parties. Considering the developer's point of view, they often find themselves in a critical dilemma of whether to maintain speed or quality strikes in their minds. So the question is what to do? How to get things done in a determined time frame and budget?
Define The Purpose:
Like I said mobile app development is a process for creating software for small, wireless computing devices. Moreover, these apps should be created in such a way that they end up taking complete advantage of the device's exclusive features. Why do you wish to create a mobile app? What is the purpose behind creating one? I hope you do have one in mind or else you may have a lot to lose in regards to monetary basis. Mobile app development is something that must be tied to a goal. If not done turns up to be a failure. And it may quite interest you to know that one of the major reasons for the failure of a mobile app is confusion and inability to target the audience to find a place in the market.
In a nutshell, your app must fulfill a positive return on investment by interacting with you well or involving in business with you. Now have you ever given a thought on why anyone would be willing to choose a mobile app? Offline tasks and fast speed is what make these apps worthy of use.
Apart from this, featuring a wide range of orbit of age and their capabilities, mobile apps offer a great solution in regards to entertainment. However, there are some apps serve every day's purpose like multi-location meetings, such as SKYPE where you can share your screen, call, chat, video call, conference call and what not!
Ways To Cut Your App Development Costs: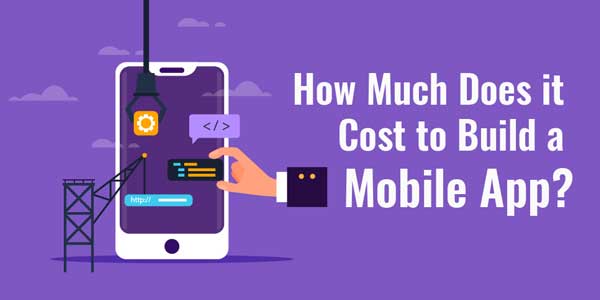 #1) Keep An Eye On All The Must-Haves:
There is tons of information available on app development in a lean manner. Also, you need to focus on must-have features instead of focusing on nice-to-have features. I must say this is one such challenge where you ruthlessly need to segregate the must-have features from the nice-to-have.
For example, if you were creating a food delivery app make sure the order placement experience for the customer is automated. What you can do is, have all the orders at a central place that manages everything from deliveries instead of individual chains receiving orders and delivering.
#2) Outsourcing:
Like it or not, the mobile app development cost might vary in regards to the location you are targeting. If you are willing to develop an app for developed countries and in house, the cost will be higher as compared to apps meant for developing countries. Furthermore, some of the mobile app development companies also offer outsourcing services, so choose wisely before moving ahead.
#3) Create Requirements Analysis:
I am sure you are done with your planning stage. Take every detail, feature, and workflow in the application for the first phase. So what you can do is escalate costs through the development process when founders start building with high-level requirements. In case, you are confused with creating requirements analysis document by yourself, you can have a development team create for you. As soon as it's done, it will eventually bring clarity to yourself as well as your development team.
Conclusion:
Mobile app development may seem a petty thing but it can get costly at times especially when you toss it to someone without any groundwork. The aforementioned are some of the easiest and simple to implement ways that can cut an adequate amount in the mobile app development journey.