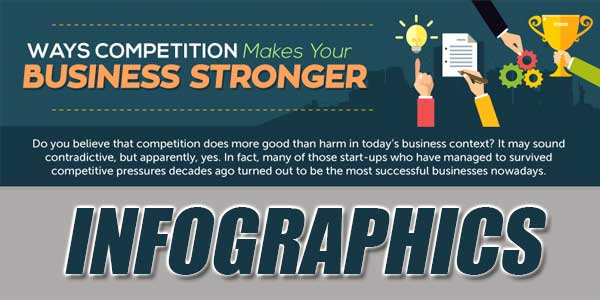 Do you believe that competition does more good than harm in today's business context? While this may sound like a contradiction when past and conservative business conditions are taken into consideration, it may not necessarily be so in recent years. In fact, many start-up companies and businesses in the past managed to survive competitive pressures during their long foray and had developed into the most successful businesses nowadays.
Some of these businesses include Apple, who had to compete against higher competitions not only with computer units but also with mobile phones; Google, who bested its top competitor Yahoo! as the leading search engine of today; and Amazon, who is still considered as one of the top performers in terms of online markets despite numerous other competitors.
They are prime examples of how many of today's biggest brands consider the presence of competition as an opportunity, rather than an obstacle, to showcase the best that they can offer to their market. They are brands that learn from the nature of their market and of their competition to figure out how to best position themselves and learn the areas they can improve on based on their surroundings.
This means that, regardless of how aggressive or how popular your competition is in your industry today, this can be the chance to make your business improve in various aspects and make your performance better and smarter. By watching how your competitors are doing, you are able to assess where you can stand, and therefore, allowing you to outgrow your competition sooner than your expected.
Here are some ways that your business can get stronger via your competition, as presented by this infographic by Business Coaches Sydney…

This Infograph is shared here after legal permission from Business Coaches Sydney.