The social media world gives a lot of opportunities to individuals and businesses to promote their products and services. The social media marketing has become one of the most effective marketing strategies that businesses, either small or big, use today. This is a powerful tool to reach a lot of people without spending too many resources and manpower.
There are a lot of marketing strategies for social media that many people are still unaware of. Here are 10 amazing tips that successful business owners followed that allow them to reach their goals:
1.) Determine What You Want To Achieve Through Social Media:
Before starting a marketing campaign in social media, you should know first what you really want to achieve. A lot of people venture in social media marketing without any clear vision of their goal.
Just like any business, you should allot time to properly define what you want to happen after you have launched your marketing campaign. For example, you can choose between engagement and branding as the main focus of your campaign.
It may be tempting to complete several main goals during a marketing campaign, but these goals are different from each other. What you can do for a start is to focus only on one goal, make it perfect, and then move on another goal.
2.) Concentrate On How To Make Your Story Become More Engaging:
Your purpose is to attract and make new clients, not simply to become popular because of the thousands of likes and followers that you have. Posting a funny picture of your dog may get a lot of likes but does that really tell a "story"? After maybe a couple of weeks, this picture's popularity will start to fall.
If you're planning to build awareness about poverty, one example of effective social media marketing is posting pictures and videos of what kind of food poor people are eating and what kind of houses they live in.
3.) Create An Interactive Environment:
Having more than 100,000 followers doesn't always mean that your social media marketing campaign is successful. You need to make the majority of your followers or audiences interact. Sometimes, it is better to have only a thousand followers who give comments, share the post, and discuss the topic than a larger group who do not interact at all.
4.) Make Your Content A "Long-Lasting" One:
Getting 100 shares per day can be satisfying for a start, but what's more important is putting quality on everything you post. Doing this can create a lasting effect on your audiences. When this happens, your marketing can easily get attention to more serious clients which can further benefit your business.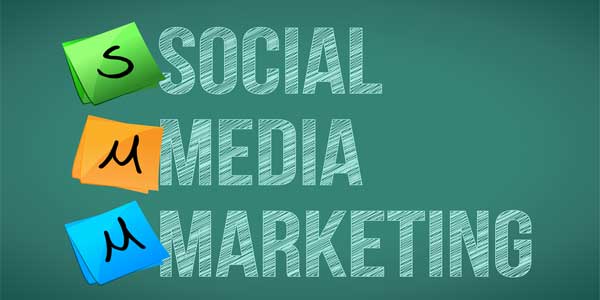 5.) Always Create Your Own Original Content:
While sharing other's posts can be a sign of courtesy and unselfishness, creating your own original content is something that can bring you more good results. Your goal is to make people visit your website and not others'.
When posting original contents for your social media marketing campaign, you can make the 25% of your content as something to promote your services while giving relevant information to the reader. The remaining 75% can contain fillers and subtle statements to direct your readers to your products or services.
6.) Put "Value" In Your Content, Not Just "Promotional" And "Sales" Messages:
In your social media marketing strategy, it is not enough to share your personal stories on your content. Make relevant stories that other people can relate into. Make sure that everything you write or put in adds significance to the reader's own experiences.
7.) Hear What Your Surroundings Want:
You cannot create a "perfect" content, but you make a very effective one. In order to do that, you must learn to listen to what the comments section is saying. Once you get engagement from people to your post, study what they are talking about and improve the opportunities.
8.) Become Someone That Is Easy To Approach:
Posting your content is only the start of your social media marketing campaign. After doing that, be ready to answer queries from the people that you were able to attract in your posted content. This is a good way to interact with them and direct them to your website.
9.) Acknowledge The People Who Contributed To Your Site (Comments, Shares, Etc.):
This is a clear sign of politeness. You should always be polite even if you don't agree with their opinions. You must remember that these are potential customers.
10.) Communities And Groups With Good Social Interactions Are Not Made Overnight:
Achieving great success takes a lot of patience and perseverance. You have to wait and properly manage the group you are building. In the end, you'll harvest all the good things that you've worked hard for.