Order management can be a distracting and time-consuming endeavor, taking away your focus from other important business functions. Having said that smooth order management and fulfillment process is crucial to meet dynamic customer demands. This is especially true if you have orders to be fulfilled from multiple locations and one wrong order has the potential to affect a large number of future orders.
If you are one of those retailers who is still relying on spreadsheets to keep records of orders, then it's' time to take your order management process digital. You could also be already using a traditional, licensed software and considering a better way to do things.
First, understand what an efficient order management system should do for you:
Place all sales channels under a single user-friendly interface
Track and sync inventory across multiple channels and warehouses
Generating shipping labels and invoices under one platform
Integration with the latest barcode scanning technology
Connecting you to shipping carriers
Order tracking and communication with customers
Knowing how an order management software can help your business, will make your decision easier. But before we go deep into the benefits of cloud order management software, let's first compare cloud vs. on-premise software and also why cloud software trumps excel order management.
Cloud Vs. On-Premise Order Management Software:
1.) Security:
Many businesses confuse security with proximity thinking if they use software within the organization they will be able to control it better. It might sound sensible on the outset, but at the same time, it also means complete dependence on IT team for data security.
In fact, according to a survey by Alert Logic, conducted with 1600 respondents having both IT infrastructure on both on-premise and cloud systems, it was found that security is a concern for both on-premise and cloud software. However, the results revealed that on-premise software had far more chances of being attacked in many different ways as compared to a cloud system.
If such is the case, then it could actually be sensible to store confidential information on a remote server. Probably this is why 94% of IT companies feel they have seen increased security after switching to cloud.
2.) Cost:
A cloud software comes in a subscription model which also includes fees for maintenance and support. The fees can sometimes be as low as $50 upto $1000 depending on the features and storage space required. You can get a cloud software on a pay-what-you-use basis spending money only for the features you need.
There is hardly any investment needed in complicated hardware installation or additional software licensing fees. A SaaS software is also easy for your IT team as they only need to make sure of a secure internet connection.
3.) Accessibility And Innovation:
An on-premise software is restricted only to the organization. It cannot be accessed remotely. Managers have to be on-site to access data such as inventory count, employee tasks and order status.
Cloud order management software stores data on the cloud so users can access it even from remote locations as long they have an internet connection.
Mobile technology is taking over all kinds of businesses. Unlike on-premise systems, cloud order management software can support mobile devices meaning it opens up endless possibilities of tracking orders, creating orders, overseeing multiple locations and more.
4.) Data Recovery:
Despite having control over security systems and data, there could be certain situations which could be out of your control. Although there is no concrete way to predict a disaster, there's no harm in being prepared in the event one arrives. Some precautions can be taken for data recovery. While 20% of cloud users claim disaster recovery in 4 hours or less, only 9% of non-cloud users could claim the same.
Cloud based systems provide fast data recovery in case of a natural disaster, power cut or infrastructure failure.
5.) Competitive Advantage:
Success ensues when one is moving ahead with changing times. With the ever-rising popularity of the cloud, businesses are slowly considering shifting their order management to a cloud-based software rather than a locally hosted software.
A recent study by Verizon stated that 77% of businesses feel the cloud gives them a competitive advantage.
6.) Meeting Business Demands:
InformationWeek conducted a poll for their analytics report where they found 65% of respondents said the cloud has a great ability to quickly meet business demands.
Doing 'green' business has also become a growing concern and distinctive factor for businesses, and cloud software provides those capabilities as well.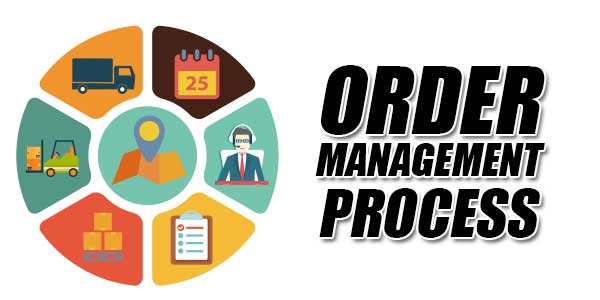 Cloud vs. Excel Order Management
Now let's move on to the next question which is why do retailers shift from excel order management to cloud software.
1.) Data Protection:
As mentioned before, data stored on cloud order management software is protected as it is placed on a third-party server that is secured by the vendor.
Manually feeding information on excel spreadsheets is prone to being lost and tampered with. Apart from basic password protection, there are no other protection possibilities.
2.) Real-Time Data:
The Saas software will provide highly accurate results on inventory count, multiple warehouses, stock levels, order status, returns, shipping and delivery times. This is because each and every action is recorded in real-time and saved in the software so you know when and who has made changes.
On the other hand, with spreadsheets, such accuracy cannot be expected as you don't know who has made which changes and when and there is no past history recorded. Data stored in excel is not real-time.
3.) Reports And Insights:
Cloud-based order management software is adept at providing detailed reports and analysis about order frequency, customer purchase patterns, return rates and such. And another important factor is that all these reports are generated with real-time data which makes it even more accurate.
With Excel, analysis has to be done manually which is difficult, time-consuming and prone to errors. Moreover, data isn't real-time.
Wrapping Up:
Although the selection of software depends on the specific requirements of each business, a cloud software is usually economical and affordable by all kinds of businesses. A cloud order management software makes your life much easier. It has a handy, no-fuss setup that does not require too much manpower or resources to maintain. It streamlines your entire order management process right from order confirmation to delivery.
A cloud order management software also works well for those in e-commerce. It provides a single interface, accessible from anywhere, anytime to track order from multiple channels.
So what are you waiting for? Move your order management to the cloud to provide effortless customer experience.