The power of Facebook in the online world is uncontestable. With more than 2 billion active users every month, it should be pretty easy to promote your business on this social media platform. You just need to create your Facebook Business Page and then fans and likes will come naturally. Wrong!
You need a very strong marketing strategy to succeed on Facebook. Don't forget that you are not the only one who is promoting his business on Facebook. The competition is pretty rough, and you will need to use all your weapons if you want to survive. Customers will make a difference in the market for you. Therefore, you need to attract as many clients as possible and ensure that they become constant visitors on your page. Keep reading this article and discover which are the best ways to attract your customers to your Facebook business page.
5 Ways To Attract Your Customers Using Facebook Business Page:
Anyone with an individual Facebook account can create a Business Page. Facebook has a great advantage as it offers this benefit for free, by following some easy steps. However, there is a huge difference between a basic Facebook Business Page and a great page that attracts visitors. Below you will find what you can do to make your clients click on the "like" button.
1.) Create An Intriguing "About Us" Section
Facebook gives you the opportunity to talk about you and tell your fans why you are special in comparison to your competition. Therefore, you should think at the "About Us" section as your business mirror. Here, you can include the most important information about your business. After reading this section, your visitors should understand immediately what you are doing and what is your focus.
You should also not forget to include your website URL in this section as it is visible when a person enters on your business page. Therefore, you should make your visitors curious to discover more about you and determine them to click on the URL. There is also another section where you can talk about yourself which it is not visible on the main page. You can use this one to describe your business in detail and create a short biography about your business.
2.) Impress With Your Cover Photo:
Some of the first elements your visitors see when they enter on your Facebook page are the profile picture and cover photo. They help you create a good first impression. This means that you should pay close attention to it. When you think of your cover photo, you should consider it as your business card. Moreover, you can also add text in your cover photo, keeping the 20% proportion recommended by Facebook. You can also include your entire logo here and thus show your visitors that they reached the genuine page of your business.
There are various ways by which you can stand out with an amazing cover photo. For example, you can impress your visitors with a cover photo showing one of your biggest and most attractive headquarters. You can also use a cover photo featuring some of your most popular products or various scenes with meaningful messages for your business.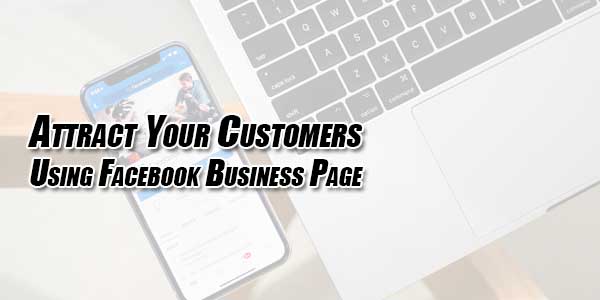 3.) Post Engaging Content:
You may attract your visitors with amazing cover photos and interesting "about us" section, but you cannot keep them coming back to your page unless you do something more. Your customers need information about your products and want to find which are the latest trends in the industry. What is more, you should also keep your fans engaged not only with texts but also with visuals. Therefore, you should use lots of photos, images, videos, or memes to attract them.
On the other hand, even though your Facebook business page is doing great, you should find which is your visitors' opinion. Therefore, you can create polls to activate your fans and make them share their opinion about your business. Their answers will be your biggest source of inspiration for your next posts. Don't forget about infographics to make your Facebook page even more attractive.
4.) Add A Call-To-Action Button:
People don't have time nowadays. They are exposed to a lot of information, giving them different options and ideas. Therefore, most customers first scan your content, make an idea on what you have to say, and decide whether they go on with the purchase or not. Once they decide to continue with the purchase, most visitors are looking to a direct button to help them finalize the process. Therefore, you should take this option to consider and offer your customers a direct purchase method by adding call-to-action buttons on your Facebook page. What is more, Facebook offers clear instructions to help you add whatever button you want very easy and fast.
5.) Pin Important Posts To The Top Of Your Page:
Whenever you post something new on your Facebook page, your older posts will be pushed down on your timeline. Therefore, when a new visitor comes on your page he will see your most recent posts which may or may not be exactly what he is looking for. As we already mentioned above, people are too busy nowadays to dig deep on your Facebook page and check if your page really responds to their questions.
If you want specific posts to stay longer on top of the page, then you can easily pin them. Thus, when you publish new content, your pinned post will continue to appear on top of the page despite any updates. This is an efficient method to convince newcomers that they reached the best destination and you offer those products that make their lives easier.
Build your Facebook business page to do exactly what you want it to do. Facebook offers you plenty of tools to make your brand known to a wide target audience. It is up to you to choose which ones work best for your business and highlight the most important benefits you offer on the market. Stay organized and create a clear marketing plan which you should follow to the tiniest details.