It has been found out that worldwide, kids of age group 10 to above spend a near about of 1 to 2 hours daily on the YouTube watching and sharing videos. Well, YouTube is a resourceful platform where you can learn new tips and tricks, listen to music and watch videos of different niche.
But there are certain contents that are not appropriate for kids under 18 years. They are offensive and unsuitable for kids to watch. Children should not be exposed to any violent and inappropriate content that might affect their mental and emotional capability.
Parental Control Over YouTube Content:
There is some content which should be accessible to the kids and for that, parents should take control over the YouTube mode. They should control the accessibility of content and only allow the kids to watch informative and non-offensive content videos.
There are many YouTubers who upload dangerous and disturbing content on their respective channel which is not at all appropriate, but they have millions of subscribers, especially the children of age group 12 and above.
Parents should bring this question on the table and discuss the regulations of using YouTube service. If they are allowing their kids to use it then they should discuss youtube restricted mode guide
Parental Guide To Follow Restricted Mode On YouTube:
YouTube has provided an inbuilt parental control that is available for both computer and mobile device. The restricted mode will help in screening out the objectionable content that you don't want your kids to watch.
You can filter the inappropriate, offensive and sensitive videos and prevent your kids from watching them. The youtube restricted mode guide will help you in filtering the objectionable content and only provide the limited content which might be of use for the kids.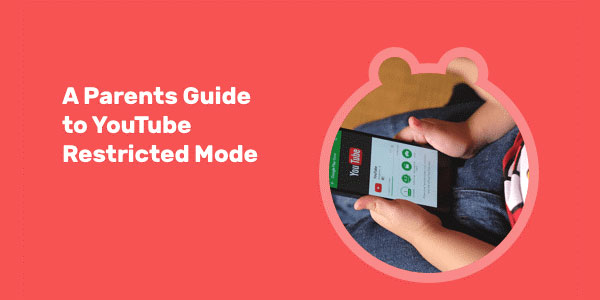 Everything To Know About YouTube Restricted Mode:
The Parents are required to turn on it manually. The mode is not applicable on all browsers by default. It will be followed and applied by creating profile separately on each browser. By doing so, you will dig out the dangerous and poisonous content and can protect them.
You have to enable the mode in the web browser by following few steps:
You are required to log into your YouTube account
Then on the upper right-hand side corner, you can click on your profile
On scrolling down, you will see the option for Restricted mode at the bottom
By clicking on the option, you will enable it.
You have to do it repeatedly for another browser like Safari, Google IE etc.
It is easy to operate but kids are smart enough to know the ways to turn it off. So, you are required to make your kids understand the difference between the appropriate and objectionable content.
You have to explain which content will be good for them and how it will help them. You can discuss how an inappropriate content will be bad for them. You have to protect your kids by making them understand the good and bad content present online.