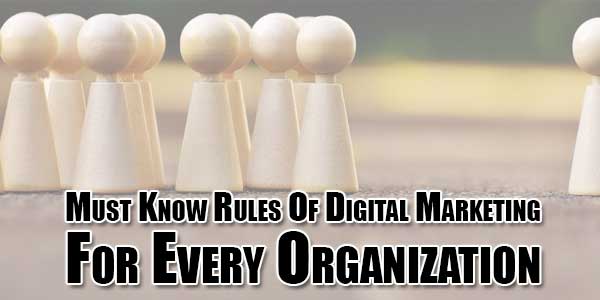 Wendy's, the fast-food giant famous for serving snark with fries, has recently earned immense fanfare from their twitter roasts. Here's what their twitter description has to say: Wendy's broke away from their earlier PR strategy when they started identifying Twitter as a platform to "challenge gracefully." No, who are we kidding? They took to Twitter, and have slain everyone, including the consumers and the competition, ever since. They're brutally honest and downright funny – a combination that can swipe any opponent off their feet. Last year, they decided to wage war against Burger King. It started with Wendy's posting a picture for their new 4 for $4 deal. Burger King came back with a new 5 for 4$, with the caption "Because 5 is better than 4.". A Twitter passer-by asked Wendy's official account as to what they were going to fire back with.
We won't spoil it further. Take a look:
Talk about being savage. The burn is severe than the burnt burgers at Burger King. Let's see how does this exactly help their cause. Engaging the customers in these Twitter battles and providing snarky replies to anyone who tries going against their way has won Wendy's exceptional brand engagement. This shouldn't come as a surprise to anyone associated with the marketing field. The first rule of marketing is to keep your customers engaged – keep them on their toes. And Wendy's is doing just that. This seemingly wholesome approach has seen Wendy's stumble upon an ingenious strategy of avant-garde brand engagement which has seen them pull ahead in the world of digital marketing. Digital marketing, stripped down to its most basic form, is defined as achieving marketing objectives through applying digital technologies and media. While digital marketing continues to eclipse traditional advertising, it still seems alien to a lot of companies due to its burgeoning and volatile landscape. Digital Marketing allows a lot of freedom for your creativity to flourish, and that is why it has tremendously overshadowed traditional marketing techniques. At this point, it is worth noting that there are a multitude of digital marketing certifications courses available online which can help you build your skills. However, there are some rules a budding marketer must know even to begin thinking of slaying like the geniuses at Wendy's. Let's look at what are those:
Insight Before Inspiration:
The more successful Digital Marketing initiatives don't start with the idea to provide "cool digital experience." Instead, they begin with painstaking research into who their customers are, what are their preferences, their likes, dislikes, and things of that sort. This research provides the organization with invaluable consumer insights. These insights go a long way while preparing a successful Digital Marketing strategy. Because your customers are your target audience, and to pitch better, you need to be well aware of who you're pitching to. In Digital Marketing, one size does not fit all, and you should know your exact fit.
Plan Your Actions:
Thanks to Big Data in the world, there's information available on your customers in colossal amounts. If you've researched well, you have the insights you need to plan your actions. Planning or strategizing is the most crucial component of any successful Digital Marketing campaign. Don't be hasty, have thorough discussions and brainstorming sessions to lay a well sought out plan.
Spark Conversations:
At the end of the day, it's all about consumer engagement. To make your fans better connect to your brand, you'll need to be an initiator. Having described Wendy's case above, we don't think this point needs to be stressed more. Make your customers your friends.
No Business Without Show Business:
Every brand has a story – and yours is no different. Spread that story around. Don't reach out to social media in an attempt to just sell your products. Look at it as an opportunity to sell the stories behind your products. Explain what problems your products solve, and how they are better from the rest. However, there's a thin line between telling a story to gather engagement, and making your website an entertainment portal. We don't think you want to do the latter, so, you should watch out for that.
Give Control to Gain Control:
The best way to do this by asking your customers to create content for you. This content can be across a variety of things like blogs, social media posts, podcasts, photos, and many more. What we're talking about, is essentially user-generated content (UGC). UGC is not just a branding exercise; it also helps you expand your content horizon extensively. Other than that, when a visitor sees that someone who's a non-employee has contributed to your content, it instills a feeling of trust towards the company. Leverage on UGC to build consumer trust by getting true brand advocates to write content that they firmly believe in. Doing this will also increase the engagement of your website/forum – without a shade of doubt. And once you've earned trust and increased engagement levels, you're in the perfect position to build a healthy community supporting your brand. Way to go, right? These are just some rules that we feel are critical to getting your brand up and running on Digital Media. However, as we said before, Digital Marketing is extraordinarily volatile and allows a lot of scope for creative freedom. Don't go all guns blazing, be gentle in your venture. Take baby steps and see what fits your needs. There will be obstacles along the way, but it'll pay off in the long run. A robust digital media presence will not only help your organization in monetary terms but will also provide you with life-long customer trust and engagement.