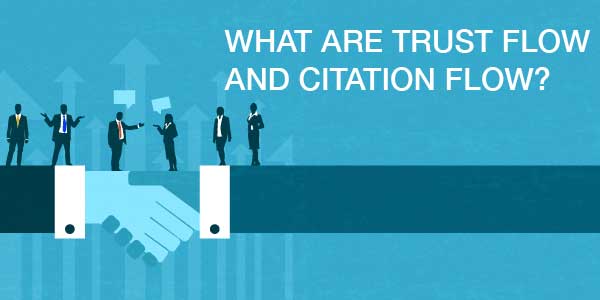 Citation flow and trust flow both are new link metrics which are considered in your site's rankings which are used to determine the domain, sub domain and web page's presence. Majestic SEO announced a new set of link metrics they came up with that should give Google's PageRank metric and SEOmoz's MozRank a run for their money. Majestic SEO's new metrics are named Flow Metrics and are grouped into two categories; trust flow and citation flow.
Citation Flow is a number of predicting how influential a URL might be based on how many sites link to it.
Trust Flow is a number predicting how trustworthy a page is based on how trustworthy sites tend to link to trustworthy neighbors.
Trust Flow:
Trust Flow, a trademark of Majestic, is a score based on quality, on a scale between 0-100. Majestic collated many trusted seed sites based on a manual review of the web. This process forms the foundation of Majestic Trust Flow. Sites closely linked to a trusted seed site can see higher scores, whereas sites that may have some questionable links would see a much lower score.Source
Citation Flow:
Citation Flow is a trademark of Majestic. Citation Flow is a score between 0-100 which helps to measure the link equity or "power" the website or link carries. Citation flow is used in conjunction with "Trust Flow". Together the Citation Flow and Trust Flow form the Majestic Flow Metrics algorithm.
Citation Flow represents an evolutionary leap from our old metric – ACRank – and predicts how influential a URL might be based on how many sites link to it. Links are now not all created with equal weight – and because a strong link will have a relatively stronger influence on URLs, Citation Flow is based on stronger, iterative mathematical logic than the old metric of ACRank. Source
Use Majestic Backlink Analyzer Free Chrome Extension To Get The Information About Each And Every Domains.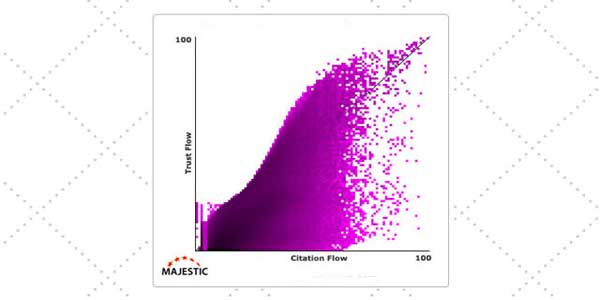 What Is Citation Flow?
Citation flow refers to the popularity of a link in a site without considering the quality of these links. The perfect example is porn sites. They have a very high CF but these links are often not qualitative. A website with a lot of links pointing to it will be influential and will get a good citation flow.
It is good to know that if TF increase, then CF should also increase. However, if CF increase, there is no proof that TF will increase too. So if a website with high CF flow points to your website, your CF should get a boost. But if websites with high CF but low TF link to your website, it will negatively impact your TF.
What Is Trust Flow?
That metric analyse how trustworthy a site is by measuring its quality. Quality is the essential data of this metric. If a link pointing to your website is authoritative and qualitative, then your trust flow will increase. A good trust flow is harder to get than a citation flow and so the CF will always get higher than the TF and not the contrary because there are a lot of links but not all of them are relevant. Moreover, even if you are developing a qualitative linking strategy, there are always directories or other sorts of backlinks that are not very qualitative pointing to your website.
In parallel, it seems like there is a direct correlation between trust flow and organic traffic. Indeed, if a site has a high trust flow, then it means it has a lot of qualitative backlinks and Google rewards qualitative backlinks. As a matter of fact, you will be ranked higher.
Last Words:
Citation Flow is an estimate of how page rank should flow through a website to individual web page while the trust flow is an estimate of how Trust Rank should flow through individual web pages. In easy terms, Citation flow is a reference no which calculates how significant a URL might be based on the no of websites connected to It. This means, if the website has more links than its Citation Flow is higher.
While Trust Flow is a number which calculates how reliable a URL might be based on a back links proximity to trusted web domains. For instance, links coming from high PR and relevant website has more weight than links coming from the irrelevant and spammy websites.