You love the simplicity of your WordPress site, as well as the way it looks. Everything is intuitive, and you have little to no trouble doing most of the tasks on your own. However, there is one thing that should worry you. Whenever you are running a site, there's always the chance of security risks. However, with a little precaution on the web and off the web, you can make your site much safer. Here are some simple tips and advice that you can start using today.
1. Keep It Updated:
Always make sure you are working with the most recent version of WordPress. Updating is simple, and you can do it right through the admin panel in the web browser. The newer versions of the software will always include fixes to any of the security risks and vulnerabilities that may have existed. It's also better for search engine optimization that you keep the site up to date. Additionally, make sure that you are using security software on your computer and servers, just to add another layer of protection.
2. Keep It Private:
Something else that you should do is to limit the amount of access that people have to the site. If you work alone or with a small team, only those who need to access the site to post and reply to posts, or link to social media and the like should have the passwords. While the others in the company will not likely do anything malicious on purpose, you simply do not want too many people to have access to your site.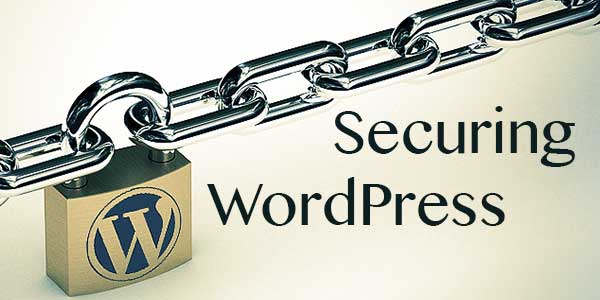 3. Keep It Hidden:
Too many users out there have indexes for their WordPress sites available online, even though they may not realize it. If someone has access to the index, they will have access to the files, contents, and more. This makes it easy to get into the site and cause damage. Make sure that you hide the index so this does not happen.
4. Keep It Backed Up:
No matter how secure your site is, you can't be too careful. It's a good idea to make sure you have a backup copy of the site ready to go just in case something were to happen to the original.
5. Keep It Safe With Plugins:
Add some security plug-ins, such as WP Security Scan, to your site. It will help to locate vulnerabilities that might be there and will provide advice on how to deal with them. Whether you use the site mainly for Internet marketing, or you are using it as an adjunct to your social media work, you can't take too many precautions.