Xender the new generation to sharing is becoming up and up nowadays. This will let you help in connecting two or more smartphones and computers and it will let you help also in sharing applications, photos and many more. Xender was originally founded by the Anmobi. Inc. The xender is mainly running on three operating system windows, android and on computers and also runs in many languages.
The first sequel of the growing best android app xender came up and exhausted in 2012 in China market with an attractive name Shan Chuan. It was also known by the name of the flash Transfer File outside China. In the upcoming year 2013, it supported almost every language and its name is also edited and changed up to Xender.
You can get Xender from App store for ios devices and for Android devices, you install it easily on the Google Play store.
Services:
Xender offers multiple services and features for the users to archive or send the data files such as text messages, contacts, photos, music, and also many other applications on the smart phones. This application can solve lots of your problems and issues related to the sharing. The whole user interface of the Xender app is excellent and too simple to use.
You have to only follow some of the details on the screen which is given up in this best android app. I will guarantee you while using this app you will experience a very high user experience. In a recent survey above 90% of the users are recommending Xender for their friends which it shows a great deal about it.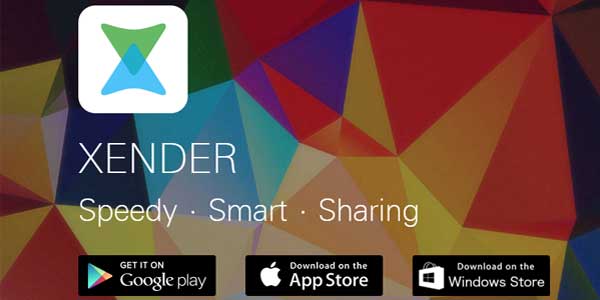 How To Connect Xender To PC?
The very first step to use Xender is the you wave. You wave is a Windows android operating system which lets you help to connect Android in the PC. You wave is an offline format which can be easily downloaded from its official site.
After the successful download of the you wave, you have to install it onto your PC. After that double click on the file where you have installed and easily follow the given instructions as mentioned there. It will normally take only maximum 3 minutes for software to read.
Once it is ready, start it and choose the free trial option on the you wave from the given information.
After that, launch the browser app on the you wave and select Google play store, then use the search bar option from the Google play store and the search Xender application.
Once it's found, then click on the Xender app and then click on the install option and go ahead with it. Finally login to a Google account if it would is asked to.
After that click on the connect options which is shown in the bottom of the app you have to click on that, and create a group or you can also join a group.
That's it after the above step you have to only click on the file which you want to share, just simply click on that and select and send it also provide you an option to see how much the sending process has done in the record folder.
These are some of the basic steps to connect Xender for PC.
Conclusion:
I hope and think that everything in the Xender app will run smoothly and efficiently and you will not face any issues with it. Make sure the minimum requirements of the Xender will match to your computer.
Your computer must have at least 4GB of ram and HD standard graphic drive with a good processor. Overall, this app is a perfect app for the users. It is an ideal and perfect choice for the users as it fulfills all of the necessary demands and desires which a user wants.
When it compared to Share it and other file transfer apps this lacks sometimes far behind. But overall the performance of this sender app is Excellent so I personally recommend you to install it and enjoy sharing your experience.