It's 21st century, Technology is growing its foundations very rapidly. I would like to call to the 21st century is a Digital Century. Lots of new interesting stuffs that we have seen in today's era and video games technology is one of them. As we know, our next generation don't take any interest in out door games. They always prefer to the video games etc. For that, they try to choose such platforms where they can play video games easily. Some people like to buy portable gaming stations like PSP, Nintendo etc. But some wanna enjoy different. I hope, you're understanding, what I wanna say.
Portable gaming devices never support to the high graphics reality based games. I know, these devices have their own benefits. You can play games anytime and anywhere with them. But if you're a real gamer and wanna enjoy a real gaming then definitely you will never choose portable devices. You'll always prefer to the Xbox, Play Station and especially PC. Actually, these are only the devices available now in today's era where you can experience an enjoyment of real gaming and can feel why a gamer is different from other.
It's easy to manage performance of Xbox and Playstations. But it's quite hard to maintain gaming performance on PC. We have to consider some important things, and then we can play games easily. Otherwise, we've to face different troubles and bugs like hanging, low fps etc while gaming.
There may have different possibilities behind this issue. But if we've a better guide then it's not hard to solve. Before playing games, just follow basic tips that I shared below. Hope, there will no any problem happen again with you.
1.) Close Startup Or Background Programs:
This is one the most common mistake. Mostly users never close startup programs and applications while playing games. That's why they face a hanging issue. We know well, every program or application always reserves physical and ram memory. So when we open programs while gaming then these programs reserve a huge part of memory. That's why, game hangs and then you can't play it. So, please consider a first thing that always close your all background programs first that open at startup and then start your game. Otherwise, hanging problem will be happening persistently.
2.) Try To Use Overclocking Softwares:
If you face still hang problem even after closing start up programs then try to use Overclocking Softwares. Overclocking Softwares is basically a very useful stuff that overclocks to the Graphics card or GPU Memory Speed, Core Speed, Memory Bandwidth, Model Shader or different important things that normally help to run games. So, when all these things will be increased then your GPU will work fine and better than before.
Suppose, if you've a GPU which Core Speed is 900Mhz. So if you use overclocking software then it's speed may increase up to 1000 to 1050Mhz. Similarly, you can increase more other things of Graphics Card and can easily increase overall performance of it. There are lots of Overclocking Softwares are available but in which some are useful and best. So wanna find which are best then visit this article "Best GPU Overclocking Softwares" at once. Here, I discussed all about Overclocking Softwares, even shared also 'How Overclocking Software Does Work and How To use It?'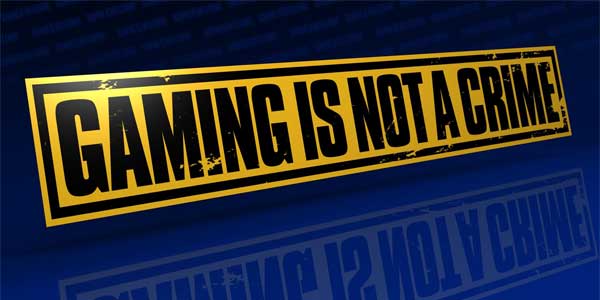 3.) Update GPU Driver:
It's also important, if you've a Graphics Card. I saw a lot of people, how have a graphics card but never think about to update its driver. That's why, their GPUs don't work properly and then they can't play games finely. So, it's an important stuff also. Please update your Graphics Card's driver after a specific time. In my views, every user should update his driver after 15 days. If not possible this, then at least 1 month is enough.
Well! There may two types of users. Nvidia or AMD. If you're an Nvidia user then find your driver here, but if you're an AMD user then find your own here.
4.) Customize Display Setting:
So, if you've applied all above tips and still hanging or low FPS problem is happening then try to customize Game's video and display setting. Because if your game's setting is at high then definitely it reserves or requires high memory. So, if your GPU is not high end then it will never support to your game at high setting. You've to change your display setting from high to Medium or Low.
Try to change your Resolution first. After that change advanced setting like Effects, Motion Blur, Anti-Aliasing etc. Change these things one by one and check performance of your games. If performance becomes good then enjoy your gaming. Otherwise, you need to change your Graphics Card now.
Final Thoughts:
So, this was my today's article where I shared my recommended some tips, that would be helpful for you. Actually, these are only basic things that every user should apply before changing their graphics card. Even after applying all above tips, if problem is still happening then change your graphics card and buy new one. Well! this was my today's article and hopefully, i covered it very finely. If you wanna give any more suggestion or recommendation to increase gaming performance then leave your comment below and after all if you think, this article is really helpful then don't forget share with others. Enjoy!