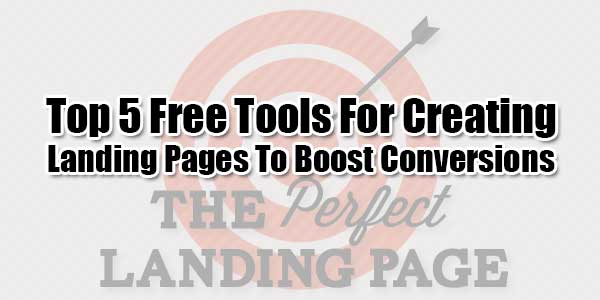 For any e-commerce website, having a strong landing page for each goal action that you want your visitors to take is very essential. However, it can quickly turn out expensive if you do not research and go with the immediately available choices. With a little effort and cleverness, you can find plenty of options to make one for free. Here, in this article we have listed some tools that will help you design, build, and track an effective landing page without spending even a single penny.
Onesie is one of the notable and free WordPress themes. It contains all the necessary elements to create a responsive "landing page" website. It covers all the pages of the website into one single scroll-down page, hence the name. It just takes a couple of minutes to modify the theme and make a finished website. It does not show posts or pages, nor support custom headers and menus, sidebars or widgets, but works on just four sections – an intro, portfolio, about and contact information. The pro version features drag and drop functionality that allows you to change the order of the sections without dealing with a single line of code.
Landy is an HTML5 and CSS-3 based template for building simple yet responsive landing pages. It is one of the very few HTML-based templates, which is free for both personal and professional use. The code is well written in order to make customization easier.
Another great template, Digy, which is offered by ChocoTemplates is a gorgeous website theme, loaded with rich jQuery effects, innovative typography, and attractive features. This template is highly responsive, and works seamlessly on Android, iOS and Windows based mobile devices.
Instapage offers a simple drag-and-drop editor where you do not need any coding knowledge to work with. It is incorporated with various tools like Google Analytics, MailChimp – a popular email responder, and other inbuilt tools to utilize Facebook, Google+, and Twitter. With all these sets of features, building and optimizing landing pages not only helps engage visitors on your website, but also helps convert them into customers.
KickoffLabs is mainly a paid service, but they also offer a free plan with limited services, including basic hosting, page editor, social media widgets, MailChimp and Google Analytics integration and more than 150 free background images. However, the paid version starts with $29 dollar per month, which will allow you to create unlimited landing pages, support unlimited visitors, and an ability to connect to a custom domain.
LaunchRock was basically designed to create pre-launch pages, but it is also great for creating other landing pages. This service is completely free – no limitations, no premium plans. Also, setting up and configuring it is very easy, as it has a user-friendly and dedicated site builder. If you have a basic HTML and CSS knowledge, you can deal with deficiencies yourself. You can extend your reach and pull more conversions with a range of built-in social media tools. It might not be an ideal tool for creating landing pages, but in terms of what you can do for free, probably there is no better tool available for modifying a WordPress theme.
Conclusion:
Here, we have pointed out only free tools. However, if you are willing to spend some money on your landing pages, you will find a lot many exclusive paid tools that may allow you to take a free trial, so to make sure it is worth spending money on.