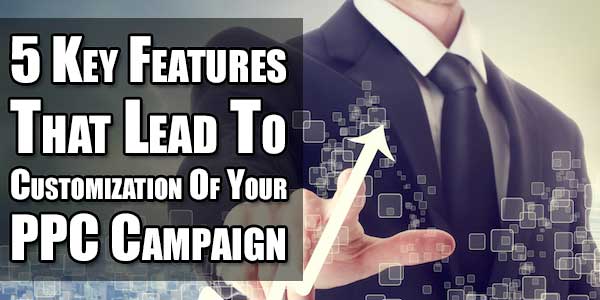 The PPC Campaign has the maximum turnout if it is tailored according to the semantic needs of the users. While talking about the linear benefits that can be obtained out of any paid forms of marketing, an overall approach is the best that any marketer can think of. PPC has been topping the lists as far as the money bulge is concerned since the recent whirl into the marketing arena has a strong influence over all the paid forms of marketing
The ppc ad campaigns need to have a properly fashioned ad copy, ad extension, promotional content, day scheduling and landing page customization which will improve your ad's quality and lead to better conversions. The users are attracted more to the ads that have a more strategic approach and a clear call to action as compared to those that do not showcase the clear intent of the business. The PPC being one of the most popular forms of paid marketing can still be customized on various parameters which will lead to a better interface between the business and the end user. This has to be further understood that only writing flashy content doesn't stand for customization, rather there are other features included in the same which can further improve the quality of your ad. Apart from the said techniques for designing an ad, there has to be extra approaches towards making your ad stand out amongst the rest of them.
In order to modernize your PPC campaign you need to make these additions which will preface for a profitable campaign:-
Relevant Ad Copies:

The ad copies determine the search ability of your ads. The new feature of dynamic keyword insertion into your ad copy would define the clear intent of the visitor who might have typed a specific search query. The dynamic keyword insertion would help you show your searchers a more relevant ad since the ad is dynamically updated to answer the user's search query. It will provide your user a more relevant ad text as compared to using a generic ad for a set of multiple keywords. It can greatly increase your click through rate since it has a more specific targeting.
Direct Ad Extensions:

A well crafted extra information whether it is a contact detail or a location extension tends to improve your ad's visibility. The ad extensions often appear in your search results rather than just appearing in your side bar, therefore they have a greater utility. If for an instance, two contemporaries have similar ad copy and bid, then the one with a more specific ad extension has a better visibility as compared to the latter one. The user hooks in to the ad which can lead him directly to the required information about the service/ product provider. If the user is made to search the details separately, then it might turn him away and go for the next option. It improves your campaign's overall performance. You can have the following extensions:-
Application download extension
Call extension
Location extension
Customer review extension
Sitelink extension
Call out extension
Consumer ratings
Previous visits
Day Parting:

Adding metrics that can give you a detailed report about the peak hours when the user hits your ad the most can help you decide the budget and its division. You can even figure out as to when your social media activities turn out to be most effective. If you are finding out ways to save your time and money then this method of an hourly calculation would surely bring down certain overhead expenditure of your business. An analysis of hour/time information can help you foray into some very useful insights. You can make use of the custom segments in order to execute the same.
Promotional Content:

The ad text should be custom written for every single campaign. Instead of displaying the similar, outmoded content to your visitors which might not express your intent fully which is the promotion of your product or service, the user might get confused and turn away. You need to promote new offers, discounts, free gifts and unique values inside your text. This would keep your business fresh and most relevant for your users who will become your potential customers. The promotional ad text should not be a miss on the keywords lest they would come down in terms of the search results. Therefore it is advisable to create a solid form of promotion which will help to improve your customer base over time.
Landing Page Customization:

Creating a unique landing page would help you bridge the gap between your website and sales and will ultimately shorten your sales funnel. It will certainly increase your ad's conversion rate and also entice your customers and lure them to give away their personal contact details. This will further lead to make each of your potential customers to hanker to your website and contact you further which might convert into a sale even. Moreover, even by the science of ppc campaign a strong match of the message on the landing page helps to improve the quality score, which lowers the cost per click and also a better ad rank.
The basic purpose of going for any paid form of marketing stands out on the pillars of a good ROI (Return On Investment), therefore it is extremely important that you design your ads in a way that it appeals directly to your customers and is a full proof call to action.