Actions speak louder than words.A popular proverb to help a person improve his presentation skills which overall helps him to show his caliber to the world.To modify this proverb for the blogging industry the proverb will go as follows , Design speaks louder than content.You might have some excellent content ,but it goes all in vain or its applicablity for the readers will decrease due to less expectency.A well designed blog increases the expectancy of a reader and creates entusiam in the reader , which helps you as a author to gather the readers attention.And as a webmaster that is what you would love to have.

Design or templates are like the fashion industry.They tend to change with time.Midway through 2013 there are some excellent design techniques that have come up and really inspired bloggers all over the world.After a thorough research I have jolted the best viral design in this respective year.Read on to experience it.
Floating Elements:
Floating elements are always prefered by a webmaster.The main reason being that it is easily accesible by the reader because it follows the reader everywhere.The reader will have that element in the back of his head at all times.Increasing the visual contact with the reader.Hence increasing productivity.A blogger usually uses this CSS property for social media buttons as it exposes his content to the reader who indirectly will share it in his world.So it helps in distributing his content with much simplicity.
jQuery Lazy Load:
jQuery is an extension of Javascript which helps us do more with little coding.With the introduction to jQuery it has opened it's doors to new possibilities.Lazy load is a product of jQuery which helps not only load a page faster but also helps add some real cool looking effects to the respective div classes or elements.Lazy load is used in blogger for images and also for social media buttons.Social media buttons whose scripts are hosted by the respective sites , take a long time to recall them.Hence a lazy load plugin loads a image before it.After a calling function such as a scroll is initiated the buttons become visible.
Responsive Layout:
When it comes to designing trends in 2013.Responsive layout tops the list.Responsive layout helps you show off your blog in style on mobile phones as well as tablets,which helps increase the traffic source.With the improvements in mobile tech world , creating a responsive design becomes as important as keeping your blog upto date.Responsive layouts are very exciting and also helps increase the readers amazement levels.
WordPress Inspired:
WordPress has always been an inspiration to blogger, because of its wide reach.But particularly in 2013 people have become aware of this and have started cloning wordpress templates as well as plugins.A mastery in this art takes your blog to a completely new level.Its like modifying a maruti 800 into a bentley.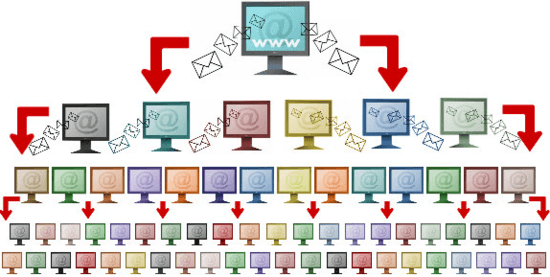 CSS Animations:
CSS animations are something that have become a necessity in the blogging field.Changing a div background on cursor actions with animations really looks professional when compared to a simple action effect.The various options help add awesome animations.Ex fade in and fade out are the most respected animations in blogging industry.
Javascript Protected Templates:
A blogger really toils hard to gather his content and then implements it.What does he get in return a betrayed disturbed soule.Hence for this ruthless readers blogger's have comeup with a serious method of protecting templates using Javascript.The credit method really works , as the blogger get's it much deserved do follow link
From Editor Desk:
These 6 trends were a result of tedious searching and surfing over the blogs all over the world.It does take a lot of time to prepare posts that have some real good content for the readers.Your comments and your views are really appreciated.
About the Author:
I am Tanmay Kapse a pro blogger and a tech enthusiast. Catch up with me on my blog Your Pc Genie and experience a whole new way of looking at technology and blogging.