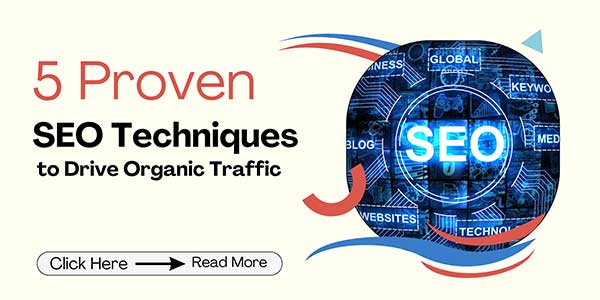 Traffic on the road is something that no one wishes for, but in the context of SEO, it is a big Yes! Don't you agree? Every good thing that happens to a business online starts with a quality traffic flow.
In this article, you will learn about the 5 proven techniques that can help you put your business in the face of profit.
1.) Keyword Research:
The first thing that SEP Strategy aims to achieve is to find keywords that reduce the distance between the target audience and the website. Keywords are the terms or phrases your target visitors use to find products or services that you deal in.
This activity of keyword research can be done with the help of a simple Google search or paid SEO keyword research tools.
To find keywords that match the search query of the users, let's start with a Google search:
Visit www.google.com and enter your "seed keyword" that describes your brand.
While entering your keywords you must notice related keyword suggestions by Google. Note it and press enter.
Now when you arrive at the Google SERP find sections such as People also ask and Related searches to widen your keyword research list.
Include these keywords in your blogs, articles, and web content to attract your target consumers.
Now that you have your target keyword try to inculcate them into your web content or blogs to help search engines match your content with the related search query.
Tip: According to SEO experts, always aim to gather those keywords that have a mix of search volume and keyword difficulty. Use long-tail keywords as they have a higher potential to rank higher on the SERP.
2.) On-Page Optimization:
On-Page SEO is the work of modifying your web pages to attain a better rank and visibility across search engines. The main optimization work that On-Page SEO constitutes is as follows:
High-Quality Content: To begin with On-page SEO practices, make sure that the content of your website is able to match the search request of your target users. Suppose it doesn't then write content that provides relevant and informational insights into the topic to the users.
Header tags: Now when you have done with the work of your content optimization, now is the time for structure. It is always easier to read and engage with content that is structured well with headings, subheadings, and bullet points.
Meta texts: These include meta titles and meta descriptions. They collectively help users and search engines understand the context of the web page on the SERP. Write your meta texts short and with target keywords to help Google rank your content for the right query.
Alt tags: Make your website accessible for all by including alt tags for your website images. Alt tags describe the context of the image embedded on a website to visually challenged people with the help of screen readers.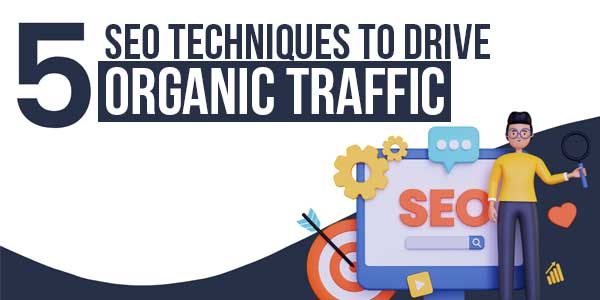 3.) Off-Page Optimization
Off-page optimization refers to the various strategies and techniques used to enhance the visibility, authority, and reputation of a website or webpage on the internet, beyond the elements that are directly controlled on the website itself. It involves activities that take place outside your website with the goal of improving its search engine rankings, online presence, and overall credibility.
Link Building: Building high-quality and relevant backlinks from other reputable websites to your own is a fundamental aspect of off-page optimization. Backlinks act as endorsements and signals of credibility to search engines, influencing your website's ranking.
Guest Posting: Writing and publishing content on other authoritative websites within your industry can help you reach a broader audience and earn valuable backlinks.
Social Media Engagement: Actively participating in social media platforms and sharing your content can increase its visibility, encourage engagement, and potentially lead to more traffic and backlinks.
Influencer Outreach: Collaborating with influencers or authoritative figures in your niche can help you gain exposure and attract their followers to your website.
Content Promotion: Promoting your content through various channels like social media, email marketing, and online communities can help you reach a wider audience and encourage sharing and linking.
4.) Technical SEO:
Technical SEO is the work of technical nature that makes sure your website is crawled and indexed properly by search engines. When a website is tuned fit for technical SEO, it is more likely to rank on the SERP compared to one that isn't.
Consider the following ways how you can optimize your website for Technical SEO:
Mobile-friendly: When it comes to driving traffic to your website, never ignore the usability of your website on mobile devices. This is because of the number of people browsing the web through their mobile devices. Modify your website with a responsive design that fits the screen of the mobile devices used by the users.
Page speed: The speed of web pages can prove to be the make or break factor for websites. A web page that loads slowly is deemed to lose its valuable visitors to its competitors. To not let this happen, consider the point mentioned below:
Eliminate unnecessary whitespaces and elements from JavaScript and HTML codes.
Minimize the size of the images and videos on the website by choosing the right image format.
Reduce multiple redirects on your website that takes extra time to load the web page.
URL structure: You might ask here what is the need for an SEO-optimized URL structure. Well, it is due to the fact that a well-structured URL tells the user their location on the website. This improves the navigational experience of the users and allows them to find the information with ease.
For Example, www.example.com/blogs/ Top 10 practices of On-Page SEO.
This URL example successfully describes to users that they are located on a blog web page.
5.) Backlink Building Strategies:
Backlinks are hyperlinks that make users of a third-party website visit your website. This strategy is carried out to build the authority and credibility of your website. Search engines such as Google sees backlinks as an important factor when it comes to ranking high on its SERP.
However, not every backlinks are of equal quality, but the one that is obtained from an authoritative website is. So it becomes quite essential to build a backlink profile only from trusted and valuable websites.
Guest posting is one of the ways by which you can acquire backlinks for your website. In this work, you have to create a content article or blog for a third-party website to provide value to their readers.
Broken links can be another opportunity where you offer a website with broken links, your content as the just replacement.
Final Words:
In the end, SEO can be the very key that unlocks the gate of opportunities for your business online. Remember that the task has not ended once you implement or launch your SEO strategy. Keep monitoring your SEO campaign for any issues and optimize it to improve its performance further. By implementing the above-discussed points, you can surely outshine your competitors to achieve growth and success.
Finally, do not forget that SEO effort requires constant effort to achieve the desired success. Have patience and let your SEO strategy do wonders for you.