Getting life insurance is a good idea for most people with dependents since it will provide their family and themselves with financial coverage, so the answer to the question in the title should be "as soon as anyone depends on you". Now that we've got that out of the way, there are others, more complex questions that require further analysis. For example, one of the most important questions you should ask yourself before getting in touch with a life insurance company is how much coverage you actually need. Obviously, we can't give you a straight answer or even a formula that would allow you to find the perfect amount considering your personal and financial circumstances. A fairly common rule of thumb, though, consists of shooting for roughly seven to ten times your annual income. That being said, let's go further and examine the factors you need to take into account while purchasing life insurance.
Your Age And Your Health:
Let's start with the most obvious factors, which are also those that will weigh the most heavily in the balance in terms of premiums and coverage. Indeed, while financial obligations are certainly crucial items to consider while purchasing life insurance, age and health are the most important ones. They'd determine the payout you should be shooting for (or offered by insurance companies), as well as the duration of your coverage — which will influence your premiums by a lot, considering a predetermined payout. Generally speaking, you need less coverage the older you get because you should have less debt, more assets, and fewer dependents. It also goes without saying that the payout you're looking for should be inversely correlated to your health status.
Basic Parameters:
If you are purchasing term life insurance — which we would recommend over whole life insurance — you'll usually be presented with coverages that range from $25,000 to $10 million. People in their thirties and forties usually go for policies offering between $250,000 and $1 million, but one's particular situation could warrant more. If you want a conservative way to assess your insurance needs, calculate your coverage gap, which is your financial obligations (your monthly expenses, including the repayment of your debts) minus your liquid assets (your income + your savings): that's the closest thing to the number you should be asking for.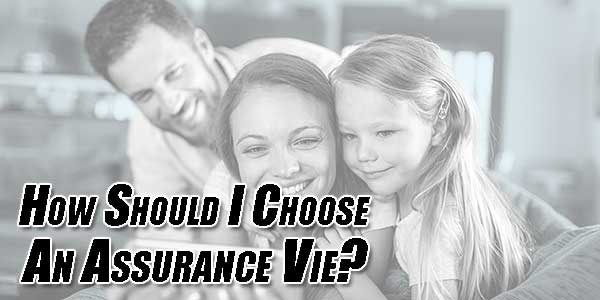 Regular Expenses To Consider:
Assessing an adequate amount of life insurance coverage really comes down to a "needs-based analysis". It means that you need to take into consideration every foreseeable expense, which can be classified into the following categories :
1.) Debts And Recurring Expenses:
As we've mentioned earlier, you need to know exactly what your recurring expenses will be for the foreseeable future, including the repayment of your debts. That includes your mortgage or your rent, your car payment, your credit card payment, your groceries, etc. The cost of raising kids is also something you should account for, and even more so if you're going to take on the costs associated with their education.
2.) Other Dependents:
While the term "dependents" often leads people to think about their children, aging parents shouldn't be overlooked since caring for them also comes at a significant cost. Having one or more dependents should make you consider raising your coverage by a few $100,000. Indeed, older parents may start to rely more and more on you, and you can expect to support your adult children financially for a lot longer than you initially thought.
3.) Funeral Expenses:
Sorry to break it to you, but dying is an expensive affair, and its costs fall on other people's shoulders. The average funeral expenses cost between seven and ten thousands once we include the casket, burial costs, the service provided by the funeral home, etc. You should definitely have these figures in mind while purchasing your life insurance policy.
If you don't already have life insurance, you should consider getting one today since you'll never be younger and (hopefully) healthier than today. emma.ca is a good place to start your research!