Considering the high cost of cable subscriptions and the continual rise of video streaming services, it is understandable why people choose to cut the cords. The future of entertainment is a video on demand and it seems like there is no stopping to its fame. Customers have access to a plethora of choices when it comes to media content and there are more convenient ways to access entertainment. The primary reason for the majority of online users to choose VOD services is that it allows multiple users to access and view VOD content on different devices simultaneously from the same account.
What Is Video On Demand And How Does It Work?
Video on demand is a video media distribution system that allows you to choose and watch videos whenever you want at your convenience. Internet protocol TV (IPTV) is the technology that brings video on demand to users through laptops, connected TVs, smartphones, etc. IPTV is what facilitates the delivery of media content over the IP network.
Video streaming services are not limited to viewing videos on mobile devices, Internet TV is another popular form of video on demand. Disney+, Netflix, Amazon Prime, and Hulu are some of the popular examples of VOD services that allow users to access video entertainment without the restrictions of a cable TV network.
The Growth Of Vod Services
VOD services are quickly gaining momentum and are driving tremendous growth and the future of video on demand is getting hotter year by year. The subscription VOD market is expected to hit global revenue of $1.5 billion by 2023. Even when Netflix and Amazon Prime are catering to the same user base, they both function distinctively which makes them unique in their own ways.
While Netflix is popular among the youth, Amazon Prime is the best solution that hosts some of the great regional web series. One of the major reasons why both streaming services have managed to establish a local and regional presence with their VOD content. With the rising popularity of VOD, not just the viewing habits of users have changed, but it has also influenced the transformation of the traditional advertising model. For advertisement brands, VOD presents lucrative opportunities to reach a broad and relevant audience that watches a specific type of content. To survive the fierce competition, video streaming platforms like Netflix have made tie-ups with broadcast satellite TV providers to bring the best deal to users.
VOD platforms are facing fierce completion not just among themselves, but with local TV networks as well. As the local TV networks have more access to the best quality content as even now many users stick on to traditional cable networks due to the availability of more regional content. However, in this digital era where users are glued to their mobile devices, video streaming services will outgrow the traditional TV network and will keep on growing.
Enhanced User Experience Drives The Growth Of VOD:
Considering the VOD consumption, the U.S especially North America is emerging as one of the major regions owing to the latest VOD innovation. The users are switching from satellite TV to VOD services. Both increases in the number of digital devices and the availability of stable broadband connections are again contributing to this cord-cutting habit. Moreover, smartphones are mostly preferred by users to view VOD content. Global VOD services are adopting trending technologies and strategies as more users are switching to VOD as the primary medium of entertainment and content consumption. VOD services deliver entertainment by leveraging modern streaming protocols through broadcast TV services.
Why Is VOD The Future Of Entertainment?
One of the major factors that contribute to the tremendous growth of video-on-demand content is the increasing use of mobile devices and access to a stable internet connection. Video-on-demand services allow customers to watch videos anytime, anywhere, based on their convenience and preferences. The availability of a broad range of entertainment videos and on-demand access acts as a driving force behind its success.
Here are 4 major reasons that make VOD the future of entertainment.
1.) Ease Of Access:
In today's digital world, viewers are always on the go and they are keenly looking for convenient ways to access entertainment. VOD is the perfect choice for users who want to access and watch their entertainment on the go on devices of their choice. Unlike traditional TV programs, VOD makes watching entertainment anywhere and on any screen at your convenience.
2.) VOD Is Cheaper:
Considering the money an average user spent on satellite TV, VOD is much cheaper. Even if you take the additional cost of a broadband connection into account, users can save money and have an easier way to watch their favorite shows and movies.
3.) Alternate Content Creation And Distribution Channels:
VOD is transforming every aspect of digital media, not only how it is consumed, but also how the content is created and distributed. While More users are following Internet-based distribution, the majority of users are still consuming entertainment through traditional networks and OTT services.
4.) Viewers Are In Control:
When Netflix released its drama series" The Crown" the entire episode of the first season was released. This gives users the control of when and how to watch the show. This is a convenient feature that is not commonly available on satellite TV networks.
Popular Video On Demand Trends:
In this digital era, VOD sites have caused a huge shift of users from traditional TV networks. Here are some of the video on demand trends that will shape the industry in the coming years.
The Era Of Music And Game Streaming:
The VOD business is expanding beyond TV shows, movies, sports or entertainment in general areas like music and games. Considering the rapid pace at which the gaming industry is growing than other industries, it is evident that big transformations will take place with the adoption of cloud technology in the gaming industry. Likewise, Youtube's music streaming service is also gaining popularity with its tailored interface for music streaming. We can also see that Netflix is currently focusing on creating their own originals to offer a great entertainment mix to its users. Unlike the single transaction business, both the gaming and music industry are evolving into bundled subscription models transforming the way we consume entertainment.
Co-Viewing Is The Future:
Co-viewing, where users will be watching their favorite shows and movies remotely with their friends and family, will be the future of VOD in the coming decades. Many VOD platforms have already started to adopt efforts to implement the co-viewing feature to watch shows together with their family in real-time. For example, the streaming platform Philo is allowing its users to invite their friends and family to watch shows with them through link sharing. Another example is YouTube's experimental app called Uptime to facilitate shared watching. Co-watching is one of the features that will gain quick momentum in the future.
Rising Of More Streaming Services:
Fast forward to a couple of years, you will see the video on demand market booming with more VOD platforms. The change has already started with more rivals to Disney plus, Netflix, Amazon, etc. coming up. With more startups focusing on starting their own VOD platforms, the competition will get only fierce in the future. The challenge is not just for VOD services, but for satellite TV providers as well to secure their position in the industry amidst an increase of cord-cutting.
Accurate Analysis And Reporting:
One of the major advantages of VOD services is that it offers real-time analytics data on who views the content, what device they use to watch videos, how they view it, and a lot more. With accurate analysis and rating provided by the expert tools, brands will get more insights into the yearly statistics, understand viewing trends, identify the target audience and their behavior. By analyzing the user data, it is easy for streaming services to optimize ads in a way you can convert your audience into customers.
Virtual Reality Will Revolutionize VOD Space:
In the future, you will virtual reality taking over the VOD space. While VR is still in its infant stages, Netflix has already started adopting VR. Netflix has already introduced a 360° application that allows users to enter a virtual room to enjoy the movies and shows with the help of VR gear. Besides, Hulu is also bringing VR to its users by leveraging mixed reality headsets. The adoption of VR I by the VOD platform will cause more platforms to experience with the technology.
Increasing Demand For Original Shows:
With the increasing demand for VOD services, the global demand for the original series is also increasing. Netflix witnessed a dramatic increase in their viewership when they rolled out their first original show 'House of cards". The recent trend is that viewers tend to choose a VOD platform based on the exclusive content it has. Currently, Netflix has more than 62.6% global demand for the originals, making the streaming giant the market leader. In the future, we will have more VOD services releasing their own originals to attract their viewers.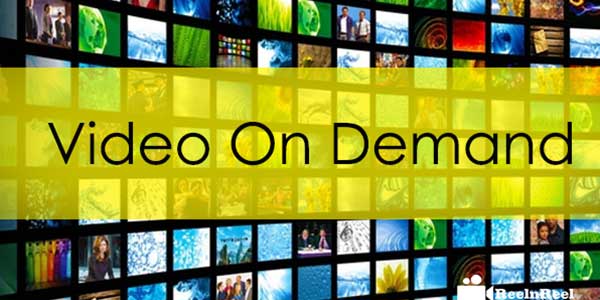 Content Fragmentation:
The fragmentation of content is another major video on demand trends for 2020. The trend started back in 2019 when Disney announced that it will be bringing back its Marvel and Star Wars content from Netflix. For example, Disney ended its licensing with Netflix and most Disney shows that were available on Netflix will no longer belong to them.
With big media companies starting their own VOD services, most of the content you see on the popular streaming platform will disappear and become exclusive to their competitor VOD platforms. This trend will advance at a fast pace with the VOD market expanding fast and being crowded with new VOD services from Apple, Disney, Warner media, etc.
Monetization Models Are Evolving:
One of the prerequisites for VOD services to establish its hold in the market is to make money. Basically, there are 3 monetization models in the VOD space- Subscription model, advertisement model, and transactional model.
The subscription video-on-demand revenue model is the most common type of business model followed by VOD platforms like Netflix, Hulu, and Amazon Prime. SVOD services allow unlimited access to content libraries available on the VOD platform for a subscription fee. Whereas the advertisement business model allows viewers to watch the content for free but along with the interruption of advertisements in between the videos. AVOD revenue model suits the VOD platform with a broad audience as it gives more viewership to the ads.
On the other hand, transactional video on demand or TVOD allows users to have a more exclusive viewing experience where users have to pay for the content they want to watch.
While these are three common types of revenue models, another monetization model is evolving- The hybrid monetization model. The hybrid monetization model is the one that combines two or more revenue models. For instance, YouTube is the perfect example of a hybrid monetization model where it combines AVOD, TVOD, and SVOD as well
Conclusion:
The video-on-demand space is changing and so are the entertainment habits of users. The VOD industry is still undergoing significant changes that will continue in the future as well. With the rise of streaming platforms, the viewing pattern of viewers has changed. The future of video on demand is bright and with most entrepreneurs thinking about starting their own streaming services, the competition will get tight in the future. While the VOD trend has contributed to cord-cutting, businesses have to invest more in terms of services and values to establish their position in the industry.