Undoubtedly visual appeal on the blog can provide you with numerous advantages than ever before. But the images that you include must make sense and must not infringe on any copyright issues. According to the report, content with visual views can help you get more than a 300% conversion rate.
The thumb rule in the online market is that one image is mandatory for every blog post and website. There are numerous advantages of including an image within your post; it helps attract new customers, gives a visual appeal, etc. However, it doesn't mean to embed an image on the first page of your post. You need to make sure you include it correctly wherever needed. Just make sure to find copyright-free images that correlate with your post.
Numerous consequences need to be considered. First of all, find the images helping you represent what your blog and website are about, then make sure that the same image helps to represent the purpose and much more. The easy way to find images is through Google search, but you can also explore numerous websites like Unsplash, Pixabay, Photo Pin, and many more.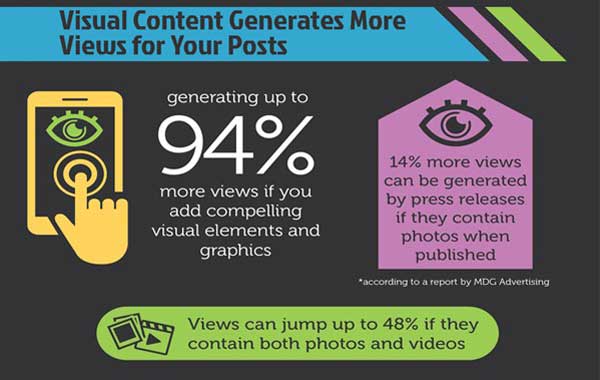 Finding Royalty-Free Images – What To Consider For It?
While building a website and blog, you can't offer readers boring text. You need to find ways that help you make it more attractive and engaging. And how can you do so? By adding visual content to your blog or website. Find royalty-free images on photo sites that enable you with excellent and huge resources than ever before. Add images that are visually appealing for readers and make them engage themself more with the post.
However, adding images to the blog or website will help you make it more successful. It will help generate leads, enhance readers' attention, and help to boost your online presence. Using image can help you with:
Produce great background visuals;
Deliver your message;
Encourage users to recommend it to others;
Drive readers attention;
Make the reader get more attached to the post.
Most writers search on "Google" when they need to find images for their blog or website. They make common mistakes by choosing the one that they find on the search result. But they need to understand that including copyright images within their blog or website can cause them to face numerous hurdles.
The legal department at Getty images sued about $1000 per image. Hence it's better to avoid using copyrighted images within your blog and website. Let's explore a few practical ways that help you to find royalty-free images without the hassle.
Check Image Credit:
If you are checking for an online image, then make sure to check the caption to ensure that it's free to use. If you find the copyright owner's name on the image caption, try to avoid using it. You can also check for the image owner's email and website link to check whether it belongs to someone or not. Willing to use a copyrighted image, contact the image owner through contact details provided and ask them to all use it.
Don't Forget The Watermark:
Watermark displays that you can't use a particular image. It contains text that shows the name of the image owner; it might belong to a particular person, organization, site, etc. Take the support of Google to find more about the image owner and legal things related to it; this makes it easier for you to know whether you can use the image or will face issues on its usage.
But you should avoid using images containing a watermark. Also, avoid the use of software that enables you to remove the watermark from the image. Just Google to find a royalty-free image but make sure it doesn't contain any watermark or other copyright information.
Metadata Is A Must Look Into:
Few image owners embed critical data about the details they enter into the image. Make sure to check the metadata before making use of such images. You can check every detail of the image using properties. This can help you know the copyright image owner and other details related to the same.
Google Reverse Search:
Google search is a beneficial and effective method to find every detail related to the image you choose to include in your blog or website. Search for URL on google to find the relevant source of the image. Check whether it belongs to a person or site to eliminate the issue of getting sued.
Different Source To Find Royalty-Free Images:
The image is meriting millions of words. Hence it becomes essential for writers to use an engaging image that helps them drive readers' attention. Many use image optimizers and compressors to utilize the copyright image, but they need to understand that it doesn't work. Instead, they can browse on a different source that offers royalty-free images to them; this source includes:
Freerange:
Freerange provides you access to millions of images once you register yourself on the platform. You can find a unique and royalty-free image for your delivery business software, grocery delivery app platform, or other website or blog you're willing to develop. It provides access to high-resolution images for commercial as well as personal use.
It's mostly considered a platform that helps you to make your dream project a reality. You can find royalty-free images, graphics, and much more platforms with a single click.
Pexels:
Launched in 2015, Pexels has gained massive popularity among users as the best source for royalty-free images. The platform ensures to offer high-quality images every time users demand to have them. Users can also download videos from the platform to embed them with their blog or website.
Are you looking to have access to an extensive library? StockSnap is the best option to choose. It provides you with access to hundreds and thousands of copyright-free images. New stuff is added to the platform every week; hence you get multiple options to choose from. Just find the relevant image to your content and add it to your blog or website to make it more engaging and attractive.
Pixabay:
When it comes to searching for royalty-free images, Pixabay is a well-known name in the market. Most bloggers, freelance writers, and others might be aware of the use of the platform. It enables easy access to every image you want to use for your content.
Seeking something more exciting and eye-catchy? Just visit Gratisography to find everything as per your taste. The platform makes it more comfortable for you to find beautiful and engaging images completely free of cost. Enter text in the search bar or browse for images to choose one of your choices from multiple options available. The images available on the platform will help you to put a unique feel to your content.
It's the best source for royalty-free images. You can have excellent photography from the different contributors on the site and choose any of your choices. Libreshot enables the use of every image for free; it has a vast collection and keeps on adding new ones for the platform users.
Summing It Up:
There are plenty of sources that you can consider for choosing a royalty-free image for your blog or website. But it becomes essential for you to find the best one helping you to avoid every issue in the future. You can consider a few of the tips to element the issue of getting sued by the copyright image owner or sites. Make an intelligent choice to embed a royalty-free image to your website or blog to get more and more readers engaged with the same.