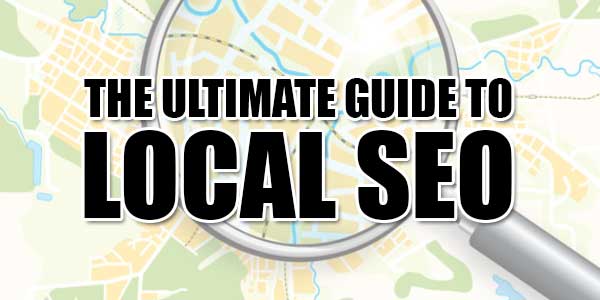 Honestly, lets admit it. Local SEO can be a major PAIN. I see 'the struggle' all the time! Business owners outsourcing their SEO only to LOSE $1000's of dollars. (Not to mention also being de-ranked from the black-hat SEO techniques being used!) Not fun…
Another thing I constantly see is a business owner STRENUOUSLY trying to perform local SEO. Try, try, and try, yet no result. This is why I've created The Ultimate Guide To Local SEO! Try no more. Here are all your problems, solved. Just follow and implement the 10 steps below!
The Ultimate Guide To Local SEO:
Step #1 – Researching Search Queries:
Start With Keyword Research:
To get the ball rolling, start with some good ol' fashioned keyword research. For a free 30 searches and great research, I recommend the Jaaxy Keyword Research Tool. Keyword research is fairly easy to perform! Just think about what your customers are searching for, and optimize your website to cater to them!
Identify The Best Keywords:
Finally, decide on what keywords you will choose to BEST FIT your website and the customers searching for it. This makes it easier for customers to find your site and search engines such as Google.
Step #2 – Some Competitive Analysis!:
Search Your Keywords & See Who Is Ranking:
After you find your keywords, search for them! See who is currently ranking for the business you provide.


For instance, if I own a bakery in Chicago, a keyword may be "Bakeries in Chicago near me". Lets pop this phrase right into Google! So off the bat, you've got Google's local business listings, but as we scroll down. We notice that our competitor "Bake For Me!" is #1! We've got to do something about this of course, how can we let our competitors outrank us and take our business away?! Lets do some more in-depth research now…
See What They Are Doing Right:
The next step is to click onto their site and analyze what they're doing right! They've actually got a pretty nice layout and strategy going.


They've got their phone number & fax listed on the top of the home page. This is a good thing. Let me tell you why. Their Google local business listing phone number & fax MATCH the numbers listed on their website. This is a big 'trust factor' with Google and further validates your websites information. More validation = better ranking and that means more exposure!
Find Their Local Citations:
Huge factor here! Finding their local citations and where they are listed. Local citations are a considerably BIG part of Google & Bing's search engine algorithms! I'm going to show how you can knock this step out of the ballpark.


So we've got our competitors "Bake For Me!" and they've probably got a load of local citations. Guess what you have though? A great resource called the Internet & this awesome post! 🙂 So, lets take a run over the SEO Moz's local citations page.
Wait A Second… What Are Local Citations?
As you see mentioned in the screenshot, local citations are just another source your business's information is mentioned from. Now, since we're in the muffin-movin' business, lets click on "Bakeries". Which reveals a massive amount of valuable information.


Yelp, Urban Spoon, Facebook, Yellow pages, and the list goes on! (This is a bit self-explanatory from here.) Go to each of these websites and make sure you've listed your local business in each of these places. Bam. Some valuable local SEO work done right there! 🙂
Step #3 – How Your Competition Was Able To Rank?:
Use Open Site Explorer By Moz To Find The Sources Of Their Links:
You can find Moz's Open Site Explorer on Moz's website. After you've reached the page, go ahead and type in your competitors URL.


After clicking search, these were the results. You now have a list of where your competitor is getting their 'website-ranking' links. Take this information and visit each of the websites. Contact the administrators or owners of the website and introduce yourself and your company. Be kind yet creative, and build a relationship with the website owner in order to hopefully land a back-link to your website.
Ask to be mentioned in their website & that you genuinely loved the content that their site offers! There should be a few (or many) local blogs that you could aim to be mentioned in! I found that "Bake For Me!" was mentioned and back linked from many local blogs in Chicago.
Step #4 – Time To Set Up Your Analytic Accounts:
Google Analytics:
Now to install some statistic-tracking sophistication. It would be an understatement to say that Google Analytics is a great analytics tool. It will be able to tell you where your traffic is coming from, how it is finding you, and even how many visitors are on your site currently!
That's my favorite feature! 😀 A big part of your business is knowing your customer base, who they are, and what they're searching for. Google Analytics will be able to tell you this.
Google Webmaster Tools:
Ok, so a little more serious stuff with Google Webmaster Tools, you're going to want to have this set up if you haven't yet. From here, you will be able to submit your sitemap for indexing. A great plugin for creating a sitemap is Google XML Sitemaps.
Use this to create your sitemap, and then submit it to Google's Webmaster Tools. Also, while you're submitting your sitemap to Google Webmaster Tools, be sure to also set a "Geographical Target". This will enhance where your website is targeted and catered towards. 🙂
Step #5 – Now Lets Optimize Your SEO Tags!:

Keyword Optimizing:
Remember the keyword researching we did? Well time to do a bit more local optimization with our keywords we found. Lets say another keyword / key-phrase I found was "The Best Cookies In Chicago". Its got a ton of searches and a fair amount of competition but not TOO much. We're going to take this and implement it into our website now!
Ways To Implement Your Keywords / Key-phrases Into Your Website:
In Your Titles (Blog Posts, Menu Links, & Page Headings.)
Put In Your Page Headings & Format It To H2 Or H1.
Place Your Keyword 1-3 Times Throughout Your Selected Page Or Content.
URL Slug Matches Keyword. (Example: "http://bakeforme.com/the-best-cookies-in-chicago/)
Use Keyword In Your Images Meta Data / Alt. Text, File Names, And Media Used On That Page.
Implement Your Keyword Once In Your Meta Description.
REMEMBER, there are still human-beings visiting your website! So make sure you write for humans and not just the computer.
A Quick Example:
I wouldn't write all over the place: "Best Cookies In Chicago" That's keyword stuffing and you will actually be de-ranked for that. A better way to convey your keyword to search engines is like this: "Stop by & have a bite of the best cookies in Chicago!" See what I did there? 🙂 Now you've got a keyword inside of a powerful message to your customers.
Step #6 – Adding The Company Address & Phone Number:
Add On Each Page:
Every page on your website, make sure your phone number & address exists. This is important not only for local SEO efforts, but also for your customers that may be looking for contact information! A good way to implement this is straight into the header (the top) of your website. 🙂 For example, check out what "Bake For Me!" did.
Add In Legible Format:
Get specific, and make sure your customers know what you're talking about. No one wants to 'guess' where your business is, make sure you give an EXACT address. Not "Our business is located on the corner of Nowhere Street".
Step #7 – Get Your Local Directory Listings:
Adding To Local Directories:
This adds to your websites citations online. Adding your business to more local directories will help customers find you and search engines better verify your site! You're welcome 🙂
Here's Your List Of 20 Directories:
#1.) Google
#2.) Bing
#3.) Yahoo
#4.) Yelp
#5.) Merchant Circle
#6.) LinkedIn
#7.) YellowPages
#9.) WhitePages
#10.) SuperMedia
#11.) YellowBook
#12.) CitySearch
#13.) MapQuest
#14.) BizNik
#15.) Local
#16.) FourSquare
#17.) ThinkLocal
#18.) CitySlick
#19.) USYellowPages
#20.) SuperPages
Step #8 – Utilize Social Media For Local Citations!:
Social Media Local Citations:
If you don't have any social media accounts for your business, time to start creating them. You can boost your sites ranking quite considerably just by having links pointing from your profile to your website!
This shows search engines that your website has some authority going. Here are some examples of social media accounts that you can make to generate local citations.
Linkedin.com
Twitter.com
Facebook.com
Pinterest.com
Instagram.com
Google +
Step #9 – Set Up Your Website's Blog:
Some Content Ideas:
Give updates on your business and new upcoming events, products, and / or news! This is a great way to keep customers informed about your company.
Link Ideas:
When you make blog posts, include mentions of local blogs in your area or other businesses! This will give you an opportunity for a friendly link-building strategy. After mentioning a local blog or company in your post, send them a friendly email that they were mentioned in it!
Most likely, the company will link back to YOUR website by sharing the post or mentioning the post in their blog! 🙂 Voila ~ win win. Here are some more link building tactics for some extra local SEO juice!
Commenting on other relevant blogs.
Uploading one or more videos to YouTube with a backlink to your website!
Getting exposure and reputability through press releases.
Step #10 – Internal Linking Structure:
Link From Your Blog To Important Pages:
This is pretty self-explanatory, yet its a step worth mentioning because of its importance! Make sure your website is neatly and seamlessly linked together. After all, it's the 'web' 🙂
Thanks a ton for taking the time to read this post! Hope you found it helpful in terms of ranking better locally, or just informative on the subject matter! More tactics, advice, and awesome posts like this to come! Be sure to subscribe to never miss an update 🙂 Any questions, comments, or concerns? Feel free to comment! I'll be glad to help out & reply!