We live in the world where technology is highly radical and disruptive. From using the giant computers of yesterday to operating the compact devices of today, we have experienced the best of innovation. And now, it is leading an era of mobile learning where few taps on mobiles not only catapult you through any part of the world but also stimulate learning at any point of time.
Mobile Learning is trending like never before. Be it boosting the productivity of a worker or enhancing knowledge of a student, mobile learning is benefiting myriads of users making the process of learning more flexible and digestible.
This concept of remitting information via high-end devices like tablets, ipads, smartphones have not only strengthened learners' confidence but has also offered them the control to initiate learning as per their own conveniences.
Check Out The Five Benefits Associated With Mobile Learning:
Here we have top 5 benefits associated with Mobile Learning. Check them out one by one.
Learn Anything with Entertaining Mobile Applications:
Believe it or not, but mobiles have become the best escape from humdrum learning. The inrush of mobile apps have made learning interesting and engaging better than ever before. Explicitly creative, the coolest mobile apps like: Duolingo, Maths Clock Alarm, Learn 50 Languages, Angry Words, Listen & Speak among others, have been designed to motivate students and instigate brain-storming exercises without any cognitive overload.


Think of an app which acts like an alarm to wake you up in the morning while asking a simple math question to give a good kick start to your brain, or an app that widens your scope to learn 50 languages by being your foreign language teacher anytime or anywhere you want. With your mobile you can now avail to either of the possibilities in real-time. Just tap on your mobile screen and you will be hovered with the most entertaining form of learning.
Create Courses And Deliver Classes On-The-Go:
As learning has gone digital, mobiles have opened wide avenues for the education world. A paradigm shift has taken place in teaching tactics, as the traditional era of learning has got flipped with virtual- that runs within the realm of your mobile.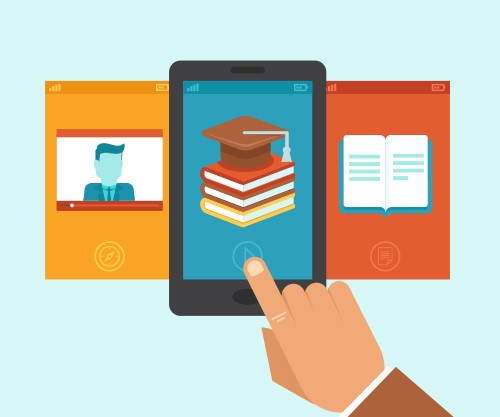 Right from creating and delivering PowerPoint slides, presentations, documents, video tutorials, audios of your exclusive courses, now every interactive session goes live on your small technology-savvy device. No matter if you are traveling or having meal in any corner of the world, you can effortlessly squeeze in or create a class. The prospects of live interaction, assignments, tests, spontaneous discussions and responsiveness among teachers and students can be on-the-go.
Thrive Business With Expeditious Training Programs:
For organizations where working trends keep changing or new products keep launching over time, there is always a need of prompt classroom training programs to keep the productivity of work force consistent and hassle-free.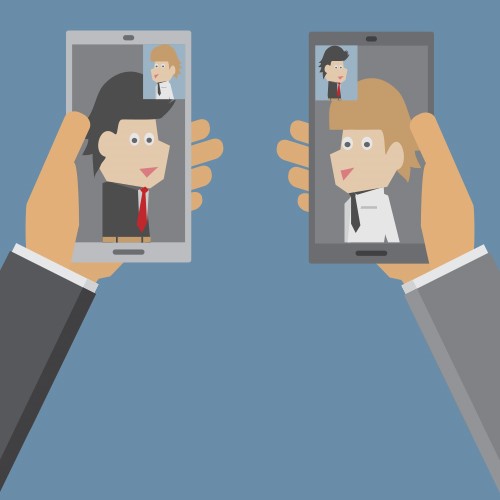 But these training programs demand physical settings, training professionals, and consume a significant amount of time disturbing the uniformity in working and making organization bears the additional costs. Here, adhering to mobile learning gives a new approach to learning.
The technology and face-to-face oriented blended training not only moderates the time spent on these training programs but curtails the overall costs on the same as well. The mobile-based training thus help organizations to deal with these changes effectively and disseminate learning materials to the employees just in time.
Gives Self-Controlled Learning Environment:
No two students can have same learning potential. Of course, all that is easily learnt in an hour by one person may not be possible for the other. In this case, mobile learning empowers learners to instigate and steer their own learning activities say, via home schooling tools.


It's like knowledge is now getting absorbed at one's own pace without requiring any specified background setting. The control has come in the hands of learners!
Saves Time And Money:
There is no denying fact that we all are habituated to the active, gratifying, rock-bottom pricing twitch-speed technology. Of course, that's what mobiles are all about! Today, now that learning has got blended with these attributes of ubiquitous compact technology, it has activated a quest among people to explore knowledge in the quickest possible way.


This new independent learning initiative via mobiles has though increased the intensity of information reach us in real-time, it has also proven as the best cost-effective investment as compared to other technological devices.
Conclusion:
On the whole, mobile learning is enjoying hype on overall grounds. Permeating innovative methods in teaching and learning in any space and time, it has proffered the world with a hard-core technological revolution with benefits.