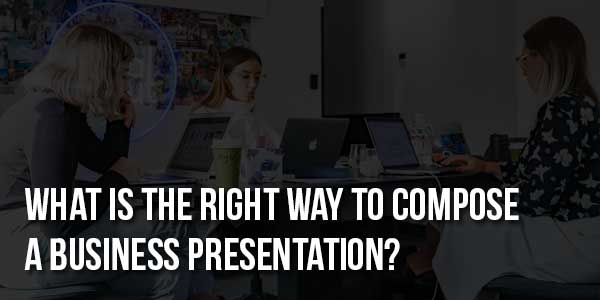 In the business field, presentations play a key role in getting some good clients. Either you are addressing your employees, selling, or trying to get some new investors. Creating a presentation is always the best way to share your views and ideas. You want your presentation to be catchy and creative so that it gets maximum attention. It has to be simple yet significant. Using the right tools and creating an impactful presentation can boost your chances.
Today we will focus on some ways that can help you compose an astounding presentation.
Using Custom Themes:
Irrespective of the platform on which you are designing your ppt, you should always stick to a custom theme. Many platforms offer unlimited customized themes for various ideas. Selecting a custom theme can be beneficial as it provides ideas. This will also make it easy for you to create an alluring ppt in no time. You just have to select the right theme according to the vision you want your audience to perceive.
Right Colors And Fonts:
Creating visual consistency is very important in order to grasp the constant attention of your audience. Give your presentation a simple look. It makes it appealing. You should always maintain colour contrast between the background and the fonts, to make it readable. It is noticed that fonts like Arial and Calibri are easy to read. When it comes to deciding the font size, keep it in the range of 24 to 32. This range is safe to be used on any size of the screen.
Know Your Audience:
If you have a piece of good information about your audience, you can create a perfect presentation for them because they are the ones you are making this ppt for. This will give you an upper hand while presenting it. You should have a good understanding of their likes and dislikes. This way you can easily connect with them and establishing a connection with your audience makes your ppt ten times more effective.
Introduce Charts And Graphs:
Using charts and graphs to express your idea makes the ppt enchanting. Visual representation is a great way to involve the audience and to make it more appealing to them. Reading text can take the attention of the audience away from you. This makes the information easy to understand. If you have some stats to showcase then there is no better way than a chart/graph. You can add some diagrams to enhance the value. Adding graphs, charts, and relatable diagrams will help you to seek the attention of your viewers.
Set A Goal:
You can plan your presentation and set some goals before executing it. You must have an idea of what your audience should feel when you are done. Once you know the starting and ending, you can create a path to reach the end. Writing down ideas that are flowing in your head is always a good option. This way you will have numerous thoughts to make your ppt a success.
Don't Fill Your Slides:
Providing required information to your audience is good, but putting everything in your slide can create a mess. If you will try to fit all the information in one slide, it will decrease the quality of your presentation. You don't want to read out every single text from your slide, this will result in a lack of interest from your viewers. You don't want to send your viewers to a dreamland. A presentation is not really about sharing information, it is more about sharing your ideas and visions and getting constant attention from the watchers.
The Correct Slide Order:
Deciding the right order for your slides can be a bit tricky, but it is very crucial. It can be a headache to decide the perfect order. To get out of this misery you can view the slides in Side-Sorter, this helps you to assess the presentation. You can select the perfect sequence using this option. The apt sequence can add to the quality of your ppt.
Add Question That Can Provoke Thoughts:
If you can ask a question instead of conveying direct information then this can help you get the attention required. The audience will have thoughts in their head that can be beneficial for you. The question will plant a thought, and they will seek answers. Now, after shooting the question you need to answer it in the right way. Consider your audience before answering. This way you can add your vision and thoughts in form of a question that will make the presentation captivating for your audience.
Appendix Slide:
Appendix slide can be added at the end of the slides. If your audience is looking for more information, then you can add some extra slides in the form of an appendix. It is mostly used as a backup but it can help you to provide more data to the viewers. If you have a lot of data to offer, that can be added to the slides in the form of graphs, you can add this appendix slide. This can make your presentation valuable even after the end. You will get appreciated for putting in some extra effort.
The Last Slide:
The last slide is equally important. You don't want to end the presentation on a lower note.  Try to add the last slide that demonstrates how the audience can take advantage of the information you provided.  This will initiate a discussion about the next steps. After the discussion, you can have a short closing to provide closure to the viewers. The ending is very important, try to make it impressive and effective.
Summary:
You can create a mind-blowing presentation if you stick to the tips and advice cited above. Don't overdo it and try to keep it simple. A great presentation can give you a lot of new buyers or help you get your hands on some new investors. If you don't want to create a presentation on your own, you can take help from business presentation design services, that can help you create a captivating ppt for your business.