Digitization has taken over the world and all businesses are creating online stores to keep up with the changing business landscape. Whether it's a clothing store or a coaxial cable retailer, everyone has an online storefront to sell their products to a wider audience.
I have lined up the 10 best SEO-friendly WooCommerce themes for WordPress, which require minimum effort to customize your online store.
What Is Woocommerce?
WooCommerce is a ready-to-use WordPress plugin fully loaded with all the functionalities you will require to get your online store running.
WooCommerce relieves you from all the burden of coding, constantly monitoring your websites, saving data, and securing payments. Your only responsibility is to make your online store stand out among its competitors by choosing the right theme and, if you like, doing some customization on your own.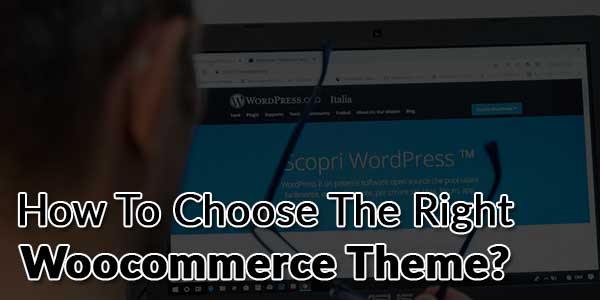 How To Choose The Right Woocommerce Theme?
Choosing the right theme requires you to first make a checklist of all the features you would like to provide to your customers. Before jumping on to the additional features, search for some basic yet essential requirements crucial to the store's success:
Compatibility: Your online store should be accessible at any time from any device, so selecting a theme that is compatible with all the electronic devices should be your first priority.
Speed: A customer doesn't like to wait, so invest some time in selecting a theme in which navigating through your store is extremely quick and smooth.
SEO-Friendliness: Your store might be selling the hottest deals at unbeatable prices, but if the customer can't find your store, your effort is of no use. Try to opt for an SEO-friendly theme so your store can be ranked on online searches.
Now, let's talk about capturing market share through additional features of your online store:
Social-Share Button: The success of your store is directly proportional to its popularity, so a theme with a social-share button is ideal.
"Add To Shopping Cart" Button: The customer needs to be constantly reminded that his/her favorite product is just one click away.
Product Ratings: Positive word-of-mouth translates into high ratings so let your customers know that you are selling quality products.
Breadcrumb Navigation: Online shopping can sometimes be so fascinating that the customer gets lost in the website. Breadcrumb navigation lets the customer track his/her location on the online store, which increases the website's usability.
Best Woocommerce Themes For WordPress:
1.) ShoppingCart:
As the name suggests, ShoppingCart is designed specifically for online stores with a great focus on essential features that you will find on every leading brand's website. Theme Freesia has also incorporated an online marketing feature in this theme, which improves its ranking in relevant Google searches.
This theme, in addition to being free, has many more amazing features to offer:
Compatibility: Your website display will be automatically adjusted according to the customer's device.
Customer care: If you run into some trouble or have difficulty understanding the use of a certain feature, customer support is always there to help you.
2.) Storefront:
Keeping up with the latest trends of online marketing, Storefront is offering a minimalist design with a dedicated section for top-rated and featured products. You don't need to tell everyone how good your products are because the customers' ratings will do the job.
Other features include:
Custom homepage: To give a personal touch to your website, you can customize your homepage.
Elegant style: A website crowded with pictures and colors might not be everyone's cup of tea, but a simple and elegant layout is surely something to look out for.
3.) Astra:
If you are interested in giving your website a futuristic touch, Astra is the right choice to opt for. Along with other cool features, Astra offers something unique like the parallax scrolling feature, which creates a visually stunning 3-D effect on your website.
Other features include:
Speed: Astra has no competition when it comes to powerful performance.
Advanced layout options: You have control over colors, page width, sidebar visibility, font, blog-post design, and much more.
4.) StoreVilla:
A suitable theme for any kind of online store, StorVilla offers unlimited options for customizing your homepage, sidebars, and background colors. If you are looking to create a jewelry or cosmetics store, StorVilla is the right choice.
Other features include:
Live preview: You get to see the transformation of your website while you customize it.
Search products: Time is money, so customers get the option to search for their favorite product without wasting their time.
5.) Woostify:
A minimalist theme with support for unlimited customization, Woostify works best for all kinds of online stores. It is a lightweight theme that translates into more speed and powerful performance.
Some notable features include:
Wishlist: You don't need to worry about losing customers for a sold-out product. The wishlist feature will notify them when their favorite items are restocked.
Video gallery: There nothing more real and convincing than watching a video review of a product, so never let your customers leave the store unconvinced.
6.) Shop Elite:
A modern and well-organized theme that is best suitable for fashion stores. It comes with a large header area where you can showcase your top-rated items. You can add your website's logo and customize every single detail of the layout.
Other features include:
Advertisements: Your website is your investment, so you have the right to earn some extra cash by adding third-party advertisements.
SEO-optimization: This theme is designed using a search engine-friendly code, which boosts your online market share.
7.) Nozama Lite:
A simple yet unique theme inspired by Amazon in terms of the layout. It offers a customizable color scheme with an option to display your best-selling items on the homepage. Some amazing features include:
Newsletter: Let's your customers know about the exciting deals you are about to put in your store.
Layout options: With plenty of customizations to choose from, this theme takes personalization to the next level.
8.) Vantage:
Vantage is a free yet brilliant theme that is suitable for every online store. You can take control of literally everything on this theme and build the website you always dreamt of. The most popular features include:
Parallax scrolling: Provides a unique selling point for your website as everyone loves a visually stunning web page.
Classic design: Gives a neat and elegant touch to your online store.
9.) OceanWP:
OceanWP is a free theme with a lot of options for modifications to customize the theme according to your preferences. It has a large number of product categories and modern widgets, which is essential for styling your web pages efficiently. Out of all the great features, the notable ones are:
Animations: Gives a premium feel to your website, which translates into higher sales.
Translation-ready: English is not your native language? No problem! You can still create an amazing website in your language for your target customers.
10.) Leto:
Leto is a combination of style and elegance developed by athemes with great attention to small details. This theme gives positive vibes due to its minimalist design approach and is suitable for jewelry and accessories stores. Some notable features include:
Header media: An interesting video/image on the homepage sufficient to grab the attention of the customer and convince him/her to buy.
Google fonts: Let your online store shine with impressive font styles.
Final Thoughts:
The specifications of these themes speak for themselves; each one of these themes is an excellent option for any online store. Picking one theme from a list of 10 still might be troublesome for people so just remember that whichever theme appeals to you the most is the right one.