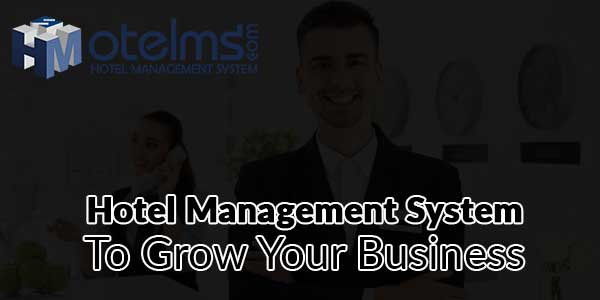 We know that you are planning to grow your hotel business with a quick boost. And this time, We have got just the right way for you to help to boost your business in the hospitality industry. The hospitality industry is one that is an ever-evolving industry and just needs a little more is to their customers likewise others. Every other day, you may be finding some practices becoming old and waiting to be replaced with new ones in order to meet the global standards. To help you in growing your hotel business, here we have a best front desk hotel software for you to control everything from one dashboard.
OtelMS Front Desk:
OtelMS is one of the leaders in the hotel business software market and has been providing its services since 2013. We offer a comprehensive solution for the hotel business management, whose tasks are: automating internal processes and increasing online sales. The storage standards we use are recognized by the world's leading banks, and the reliability of the system has been confirmed by more than 4,000 customers. We always keep up with the times and develop together with world innovations in the field of hotel business software. Our team listens to the wishes of customers, maintains internal statistics of wishes, adds additional functions according to the wishes of customers, constantly develops, and improves service. In the face of our company, you get a reliable and time-tested partner who will save your time and promote sales growth!
Software Features:
receptionist;
reporting;
storing guest history;
rate management;
room management.
Why Use A Hotel Management System?
We live in a world of high-tech solutions in every sphere – from finances to agriculture. Currently, more and more travelers tend to book rooms and services online, so hotel owners should be prepared to cope with this type of activity. In addition, hotel management systems are developed not only for customer interactions but for improving the workflow in general. They help to monitor internal processes and provide high-quality services.
Why Choose A Hotel Management System (HMS) by OtelMS?
Easy hotel management system OtelMS is a perfect program for automation of a management process of any hotel, hostel, holiday resort, sanatorium, mini-hotel, dormitory, apartments, rest home, and hotel complex. The existing and proposed system of hotel management will not only streamline the conduct of your business but will also contribute to its effectiveness. Depending on the hotel management system cost that suits you and according to your specific needs.
Top 3 Strategies To Improve Your Hotel Management System (HMS):
Effectively handling booking management tasks
Allow direct online bookings
Maximize channel management
So, What To Do To Grow Your Hotel Business?
Learn which tech tools are available to you and then use them.
Follow your event leads to get more satisfied customers.
Use social media to spread your existence.
Keep an eye on changing hospitality trends.
Partner with local businesses to market your business.
In a conclusion, you have to focus on overall trade and start planning to grow your hotel business this year. OtelMS has everything you need to take your hotel business to the next level. A complete package of seamlessly integrated solutions, letting you automate and simplify your operations right from bookings, front-office, back-office, inventory distribution, restaurant management, and guest feedback.