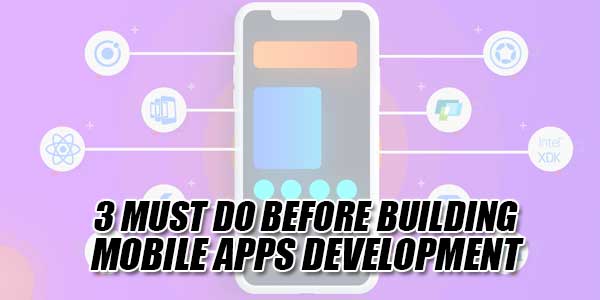 Have you ever wondered why thousands of apps fail every year? As a business, we all dream about working all day and all night long to come up with a mobile app that gains momentum and voila! Time to throw a success party! But what if failure strikes one more time. The mobile app market has become too competitive and complicated; achieving success isn't a cakewalk anymore. Like it or not, going unprepared into the mobile app development stage can result in costly, frustrating and brand-damaging consequences. So, let's get you prepared in time!
Now sit down for a while, grab a cup of coffee and think about all the successful apps that you have used; candy crush, angry birds, Google maps, etc. It seems our digital world is shaped by many great ideas showing no such signs of slowing down. Also, take a look at the apps that you have been using on a daily basis. Have you wondered what their recipe is or what ingredients they have used in its making? The devil is always in its details.
Just like any other procedure, creating something requires appropriateness in regards to organized, strategizing and ending up to solve the sole purpose of end users. Before you jump in the mobile app development bandwagon, it's time to consider a few points before indulging yourself in the development cycle.
#1) Research, Research, And Research:
The first and foremost step is to get well-informed, and that can be done only by conducting good market research. It is very important to know the current offering of the market and use this knowledge to find the unseen gap between your vision and their need. This is how you can serve a fresh, complete solution that will be simply loved by your end clients. By doing appropriate market research, you will simply get to know that:
Where do the competitors lie?
Do they use any strategy in particular?
Do they have any strengths or weaknesses?
What does their target audience believe?
Is there any Unique Selling Point (USP) found?
#2) Get Set With Your Elevator Pitch:
In business, the first impression matters the most. Well, here I'm not talking about your elevator pitch it comes in the latter category. For an average visitor, it only takes a person 50 milliseconds (that's 0.05 seconds) to form an opinion. There are few people for whom this first impression becomes the only impression they'll ever form about your business. Never let that happen! Strengthen your online presence first, and then you may find the ball in your court, and you must make the most of this. Time to conduct the best elevator pitch. Try articulating your app's specific purpose, differentiate it from your website and its specific used cases. I believe this is one of the trickiest parts to boil down all your ideas in one or two sentences. But keep calm as sooner or later you will succeed!
#3) Native, Hybrid Or Web App:
No matter how non-techie you are but as a business owner there are a couple of decisions to make at the very early stage, and one of them is to choose between native, hybrid and a web app. Keep in mind; your choice will matter a lot in later stages of development and maintenance. This is why it's critical to leverage your market research and the core purpose and functionality you've just defined so that you can make the best decision.
Some of the core differentiation between native, hybrid and mobile apps include:
Programming languages in which they are built; this point mainly depends on your budget, desired time frames, and available expertise.
Easy access to native device API's; here you need to decide upon how different functionality your device would be offering.
Distribution method. This might have a significant impact on you while marketing your app and define your promotion strategies.
Multi-platform support- This pointer mainly depends on your target audience and the market you wish to penetrate; most often companies aim to be present both on Apple's app as well as Android's play store.
If you are aiming to focus upon specific heavy duty tasks such as gaming or making the most of photos and videos, go for a native app whereas web apps are ones for solutions that require easy updates, but don't require any access to device's native abilities.
According to me, hybrid apps are the best of both the worlds. By using the same code base for both platforms, one can access the device's features easily as they can be deployed to both app stores at a time. They are also an ideal choice for most app goals and purposes, including productivity, utility and enterprise apps.
That's it for now! Keep watching the space to get a better perspective.