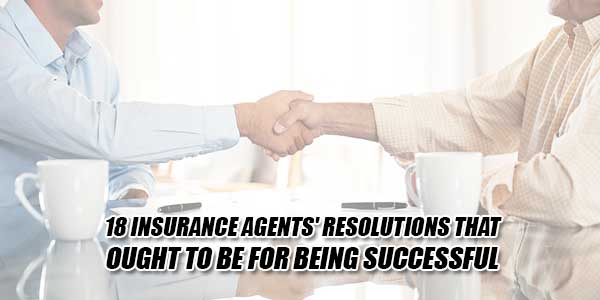 The word resolution means a firm decision to do or not to do anything. Every new year we tend to make many resolutions that we seldom abide by. However, deep down we know that even if we religiously followed 1 of the resolutions we make, we can turn our lives around. When we talk about insurance agents, taking resolutions might help them in their work matters. Strictly abiding by a certain resolution will also help them thrive in the cut-throat competition of today.
Now, the question arises as to what resolution insurance agents can take.
18 Insurance Agents' Resolutions:
Here are 18 resolutions that insurance agents can commit to in order to make their lives better both professionally and personally.
Avoid Criticizing – Instead of criticizing your competitors, focus on how to make better policies for your company. This will save time and will help you stay positive also.
Work Towards Progress – Instead of mindlessly working on a set pattern, do things that are adding value and generating profit for the company. Avoid selling schemes or plans that you feel aren't working at all.
Analyze More – Analyze every step you take, be it presenting a plan or selling a scheme because the more you'll analyze, the more you'll know that what works and what doesn't. Furthermore, you can align your future steps according to the analyzation you did.
Be Active On Social Media – This doesn't mean that you keep on scrolling your social media and keeping work aside. This means that bond up with your customers through digital media. Today, you can know a lot about a person by simply visiting their profile. This will help you connect with them on a personal level which in return can help you while selling schemes to them.
Rely On Others For Work – Nobody can become a one-man army and facts have proven that together everyone achieves more. Therefore, try depending on others for work instead of loading yourself with a lot of work. Ask for help if you feel certain things are out of your scope of knowledge.
Overcome Your Fear Of Failure – Whatever you do, never fear to fail. It's okay if your new plan didn't work. At least, you now know that what doesn't work in a particular market. Carve out another plan that works rather not even trying again.
Relax A Bit – Research shows that a stressed out is less productive than a calmer mind. Therefore, try to relax, maybe go for a walk or do some chitchat with your colleague instead of working endlessly every second.
Dig Deep Into The Past Leads – There might be many leads that are open-ended and no one is paying attention to because they are old. Apply the formula of recycling and reach out to these people again. They might not have a necessity back then but it is quite possible that they have it right now.
Express Gratitude – When you say thank you for even a small deed someone did for you, you encourage that person to help you again in future. Therefore, be a friendly face to your co-workers, boss etc. and appreciate whatever their contribution.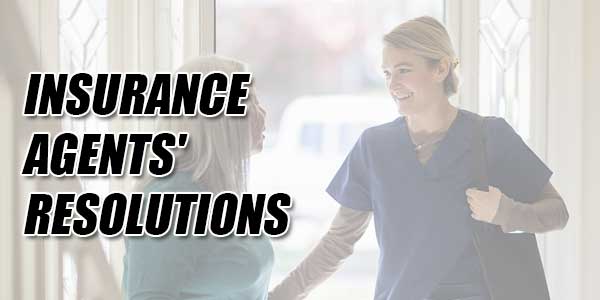 Keep Yourself Motivated – Remember each day that why you have become what you are. This will help you stay motivated and will surely reflect in the number of leads you close.
Seek For Knowledge – There is nothing called more knowledge, the more the merrier. Keep updating yourself with current trends and seek knowledge in whatever form you can.
Send Out More Quotes – The probability of you closing more leads depends on the number of quotes you send out. Therefore, try sending more quotes, make more calls and improve your current best number.
Avoid Being Worried – Pressure of closing leads will always be there but worrying about it won't solve your problem. The key is to stick to it until you achieve results. Therefore, chuck worrying and start doing!
Make Plans – Planning gives perspective as to what direction you must go ahead into. Make monthly plans for you and your team too as to what will be the targets, how will you achieve those targets etc.
Accountability – Once the plan is in place, make different people accountable for different part of the plan as per their expertise because when accountability comes in, everyone wants to excel in what they do.
Enjoy Your Day – Never stop having fun because of the workload. The more positive and happy your mind and environment will be, the better you are going to work.
Organize Each Day – Instead of just going with the flow, try organizing your day. It will give you clarity as what tasks you have to kick off from your to-do list today.
Be Approachable – Try to help elderly people by explaining them the policies, be more approachable to your customers, co-workers etc.
To practice any pointer mentioned above, you don't need a certain occasion like a new year. You can start from right now and you will surely witness your life rolling into a better direction.