If your business needs a new roof, then you may want to consider going with a commercial roofer. Many options are available including cool roofs to help your business save energy and money. Your company can stand out and be proud with a roof that looks good and adds value to your firm.
New Roofs Are Energy-Efficient:
Commercial roofing can include insulation that limits heat transfer and cooling inefficiencies. Your business can save thousands of dollars each year on temperature control costs with one of the industrial applications. Reflective materials and paints are environmentally friendly and good for your building.
Protects You From Floods, Leaks, And Mold:
A new roof is more impervious to water and wind damage. Some industrial grade products meet or exceed stringent safety standards for hurricane or tornado-prone areas. Plus a new topper lets your company attract attention. Keeping out water will help your company stay safe with no leaks or bacterial growth. When you protect your business, you can concentrate on working harder instead of constantly chasing problems.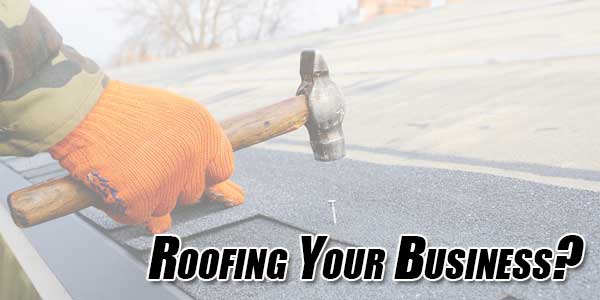 Do Your Research:
Instead of hiring the first roofing company you find online, experts suggest looking at the reviews and testimonials. Do not rely on this information solely. Checking the company name in the Better Business Bureau directory is always a good idea. Look at how long the company has been in the local area, how many complaints or problems have come up, do a Google search, check out Yelp, and look at Facebook and Twitter pages to investigate professional commercial roofing companies before hiring.
Professional Companies Can Help With Designing And Building:
Whole Building Design Guide tells readers that roof applications take two phases to complete. Phase one is all about the way the roof will look, function, and appeal to the public. Phase two is the building portion where construction details from phase one go from paper to product. A reputable roofer can file the permits and use large crews to get your roof complete and on to the final stage.
Choosing the right contracting firm is vital to helping you get the most out of your new roof. Your selection impacts your energy bills and how customers see your brand. With the right roof, you can appeal to more clients. The fastest way to get a roof installed is to choose the right company to do the work. Be sure to check warranty conditions, discounts, repair policies, and project estimates before signing a contract.