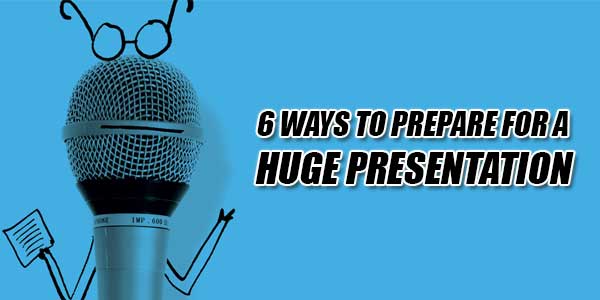 No matter if you're a novice or an expert at presenting in front of an audience, presenting to a huge crowd can be daunting. You want to ensure you look and speak professionally while also keeping your audience interested in your message. If you've got a huge presentation coming up, we're here to make sure you're successful! Read on for 6 ways to prepare for your presentation to ensure it's nothing short of a huge success.
1.) Know Your Audience:
To ace your upcoming presentation, you have to know your audience. The tone, sense of humor, and information you present should greatly depend on who you're presenting to. You obviously wouldn't want to crack a pop culture joke to an audience of senior citizens. If possible, before your presentation, get a good idea of who your audience is going to be. Figure out their interests, the time of your presentation, and why they're attending your speech. All of the details matter to ensure that you're able to capture your audience's attention from beginning to end.
2.) Know The Environment:
Before you can properly plan your presentation, you'll need to know what you have to work with. Be sure to inquire about access to IT equipment such as a projector as well as the size and shape of the room. It's also important to have a good feel for the lighting as well as the AV equipment that's available. After all, you don't want to assume that just because your marketing agency has an HMDI connected conference room that your clients do and end up with nothing to present.
3.) Plan Your Presentation:
It takes a lot of skill to go in front of an audience without ever planning and practicing beforehand. Unless you're a master at impromptu speaking, you'll want to take the time to plan and outline your presentation as well as to practice it. The first step is to outline what you plan to say. Think about what major topics you want to cover as well as the details within those broad categories. It's also important to figure out how you plan to capture your audience's attention in the beginning. Do you want to share a funny story? Want to start off with a historical or movie reference? Looking to get your audience's attention with a list of shocking statistics? The opening of your presentation sets the stage.
Aside from planning what you'll be saying, it's just as important to plan how you'll entertain your audience. With presentations, visuals and audio effects can make things even more captivating. For a technical symposium or a thesis presentation, consider a simplistic slide deck that outlines your speech. For less professional settings, consider adding music or a video to your presentation. You could bring along the best portable music player to play a song to then set the tone of the rest of the presentation. The options are endless!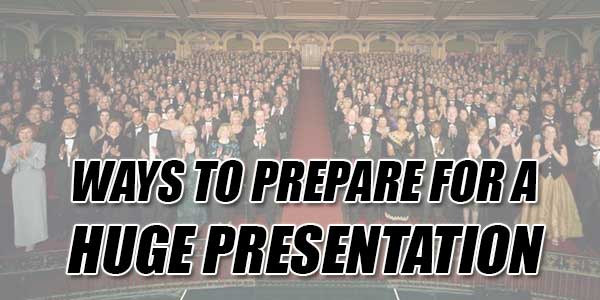 4.) Create A Script:
For most people, it's not easy to just come up with the right words to say. While you know what topics and details you want to discuss, you'll need to turn that information into a script that will be interesting for your audience to hear. Take the time to create a script. When figuring out what you want to say, avoid using big words and long sentences. People better retain information when it's delivered in an easy to understand fashion. Find ways to break down your concepts into smaller pieces so that your audience can better digest it.
5.) Practice:
So you know your audience, you've got a good idea of what you plan to say, and now it's time to practice. No matter if you've given dozens of speeches in the past, it's always best to practice. This way you can know the tone and tempo you plan to use. While practicing, it's also important to:
Watch your posture and movement
Focus on maintaining eye contact
Be mindful of your time
When practicing, it's also important to be aware of your pitch and tone. Keeping the same pitch and tone throughout your speech will bore your audience. Practice switching things up and emphasizing important details with your voice. With enough practice, you can walk onto the stage feeling confident and prepared.
6.) Plan Your Outfit:
First impressions are lasting, and while your audience isn't there to judge how you dress, you can count on your outfit of choice having an impact. Let your intended audience and the topic at hand drive your attire choice. If you're presenting in front of hundreds of business people on a highly technical topic, it only makes sense to dress just as nice, if not nicer than your audience. But, if you're presenting to a younger audience or on a topic that isn't overly professional, you may be able to get away with dressing a little more casually.
Conclusion:
Giving presentations is exciting and scary all at once. To ensure you ace your upcoming presentation, be sure to keep these tips in mind. Do you have any great tips for preparing presentations? Leave us a comment in the section below.