Planning an event takes a lot of work. There are dozens and dozens of decisions to be made and details to be managed. Everybody expects this. What you might not expect, though, is how little what *you* think should happen actually matters in the decision making process. Seriously! Yes, okay, this is going to be your event. But who, really, is this event for? Unless it's your wedding or birthday party, the event is not for you, it is for your audience.
This means that, if you want your event to be successful, you need to make those decisions and manage those details based on what you know your audience wants. And to do that, you're going to have to learn how to use a little bit of psychology.
Your Audience Is Loud:
First of all, even if you don't ever actually hear much in terms of feedback directly from your audience, they still communicate their wants and needs with you every day. The same techniques you used to do your market research when you were setting up your business and your marketing campaigns? Those same skills and, sometimes, that same data is the foundation from which you should start to plan your conference or convention.
Your Audience Wants to be Cared For:
One of the things you will hear most often by conference attendees and convention goers is complaints about the crowds and how quickly everyone moves. This can be difficult for people who aren't used to a standard conference setup or who haven't been to many large events. It is important, as you design your event that you implement what is called "design empathy". Design empathy means that you use empathy instead of cold logic to plan and map out the processes and layout of your event.
For example, if you know that your event is going to be crowded and loud, you might want to devote some floor space to designated "quiet" areas. Sure, you could sell those areas as booth or vendor space, but quiet areas–places that are blocked off where people can go to get out of the crowd and recharge their internal batteries–have proven quite effective for improving event attendees overall happiness.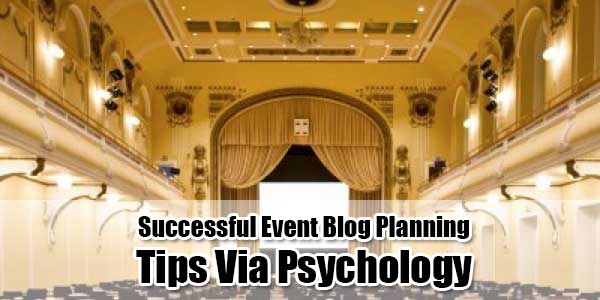 Your Audience Wants to Be Entertained:
It's true: your vendor floor is going to get most of the traffic throughout your event. At the same time, do not make your convention or conference one giant vendor or expo hall. While people are inevitably going to do some shopping while at these events, they are also looking to learn and to be entertained. Schedule talks and panels and presentations throughout the weekend. A robust panel track is the key to any event's success.
There are two things that make a panel track really great: Amazing and In-Demand Guests and Audience Generated Content.  For really good examples of this, look to any of the pop culture conventions out there. Emerald City Comic Con, which just wrapped up, obviously brings in some big names in popular and geek culture. They also allow fans and independent creators to submit panel ideas of their own. Anybody can suggest an idea for a panel and bring in their own people to talk. The panel ideas are decided on by a committee within the organization (there's only so much time, after all) and by the time the event happens, the mixture of recognized names to audience-made panels is pretty even. Letting your audience tell you what they want to see and experience is a great way to help cater the entire event to them.
Get Feedback:
Every event organizer knows to send out the "survey email" after the event is over. This email is simple. It asks attendees what they liked and what they didn't. Most will take a few moments to fill it out. It's a great resource for next year's event. It is important, too, says Julia Graham, a Senior Product Manager for mobile event app developer DoubleDutch, to also ask for feedback within your event's app. In-app surveys and feedback mechanisms helped increase response rates by more than 100%, says Graham.
Beyond the survey, it is also important to monitor your audience during the event itself and an event app is the best way to do that. More and more apps are changing to allow organizers and attendees alike to gauge reactions and interactions with speakers, vendors, event staff, etc. This way you can adjust things in real-time if need be.
Basically remember: while it is your convention in that you are the one hosting it and organizing it, it is not your convention. It is your audience's convention and if you give them what they want and need, you'll sell out every year.