One of the most popular practices followed by any business these days is sending bulk SMS to people. Almost every business, travel, banking, healthcare, hospitality etc have turned to this service. Communicating through this service ensures a user to reach out to its customers quickly and without spending too much. In the fast moving world like now, business owners wish to reach out to its customers as quickly as possible and what better way than reaching out to them, where they are always available? On their mobile phones!
Transactional bulk SMS services allow you to reach to your customers right on time. You can either provide the information or you can communicate to your customers for a better understanding of what they want. Staying in touch with your customers helps you in maintaining healthy relationships with them. Ensuring that customer gets maximum satisfaction from your products and services helps in building the trust of your customers in your brand, which helps in having customer retention. If you provide better services and make sure that your customer is happy and satisfied with what you offer. You can feel relaxed because your customer is going to be loyal to your brand!
Bulk SMS Marketing For Business:
Businesses need to communicate with a large number of customers at the same time. So it is necessary that they use transactional bulk SMS services. There are a lot of times when you want your customers to know about the new products and services, any offers or deals which are going on, festival special offers or seasonal offers etc. this is when the bulk SMS services come into light. Use of these services highly depends upon the type of business that you have. Use of a number of marketing tools to reach out to your customers requires much time, efforts and money and still, you are not sure if you have reached to your target audiences or not. Bulk SMS services are highly reliable, this way you can directly communicate with your target groups.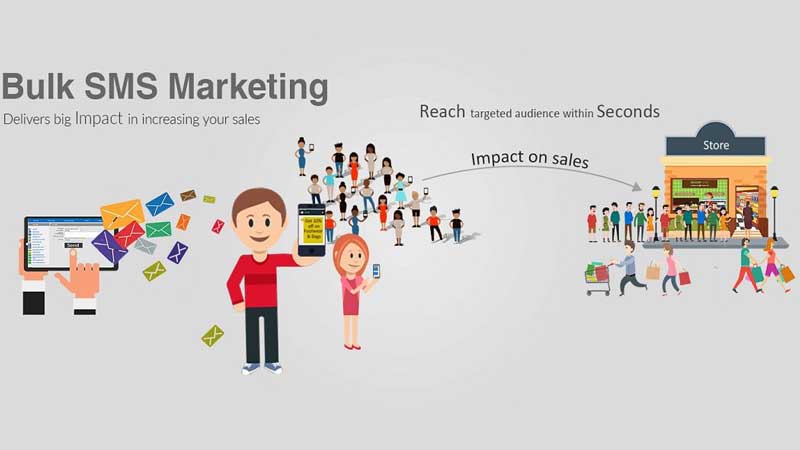 Reach Your Customers On Their Cell:
Many times businesses want to reach out to its customers at a specific time which is not possible with many marketing tools. With bulk SMS services it is possible to reach out to customers instantly. Open rate of SMS services is also very high as mobile phones are always with people. The success of your bulk SMS marketing campaign can be measured through the action of your customers. If your customers are motivated enough by your SMS, they will surely act in a way you want them to. But to get them to act in a certain way, you will need to be so good with your offers, deals and services that your customer gets motivated to act. Be sure not to provide same offers and deals to your customers again and again and also try not to provide the same offers and deals later on your websites because if your customers know that they can get the same deals and offers, later on, they will delay their actions.
Try to provide instant action offers. For eg, limited time offers. This way your customers will get attracted to your deals and retry your services. There are many bulk SMS resellers in the market, which provides businesses with bulk SMS services.