The Internet of things, IoT has transformed and revolutionized the healthcare industry. IoT has redefined the interaction between apps, devices and people in the deliverance of healthcare solutions.
There is a constant development of new tools in the making of an integrated healthcare system in order to ensure better care and comfort for patients. The health care costs, for example, in the treatment of asthma have reduced drastically with IoT and there has been a re-marked improvement in the treatment outcomes.
The healthcare industry is growing with such speed that it has to take the support of IoT to reach the innumerable population care. According to Gartner by 2020 there will be nearly 26 billion devices on IoT that would gather and communicate information directly and the cloud thereby enabling record collection and data analysis.
Wellness promoters and hospitals can tap ample of opportunities, for example IoT is used by a number of hospitals for management of assets and for maintaining suitable environment within operating rooms.
There are a lot many advantages of IoT in healthcare organizations that include;
Reduced Costs:
Patient monitoring can be made on a real time basis when the healthcare providers take advantage of the connectivity of healthcare solutions thereby reducing visits to doctors and thus the costs. Hospital stays and readmissions are also reduced with the help of advanced home care facilities. For example, Kaa is one such leading IoT platform that allows OEMs and healthcare system integrators in the establishment of cross-device connectivity. It helps in the implementation of smart features into medical devices and related software systems. Kaa has the ability to manage any number of devices virtually, helps in the remote monitoring of patients' health statistics, automated device to analytics data flow, remote device configuration and tuning, has data analytics applications for clinicians and patients, can predict device maintenance and provides HIPAA-compliant data security.
Enhanced Treatment Outcomes:
Caregivers get the ability to access real time information from cloud computing, etc that enable in taking informed decisions and in offering evidence based treatment, thereby ensuring timely health care provision and improved treatment outcomes.
Refined Disease Management:
Timely treatment of diseases is possible on continuous monitoring and when the healthcare providers have the ability to access real time data.
Decreased Errors:
An excellent way to reduce waste is to collect data accurately, and to use automated workflows combined with data driven decisions that minimize errors and reduce system costs.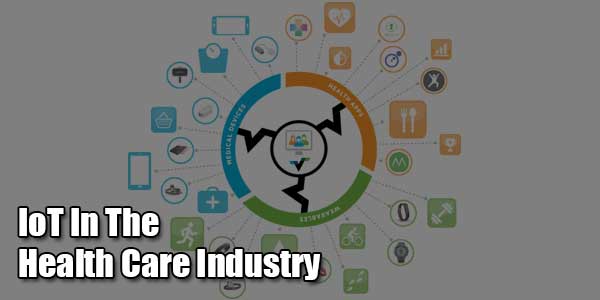 Improved Patient Experience:
The needs of patient are emphasized by the connectivity of the health care system via IoT. Accuracy is improved by proactive treatments. There can be classification of the current trends in healthcare in many ways based upon the technology, functionality and benefits. The amalgamation of consumer devices and medical devices has led to a new trend the recent wireless mobile technology being use of mHealth wrist gear accessories that lessen errors involved in practices based on continuous monitoring.
Based upon the functionality, IoT applications in healthcare are grouped as;
Tracking of objects and people,
Identification and authentication,
Automatic data collection and sensing
Trends in healthcare can be analyzed according to the areas of application in medical practice. Listed below are few of the application areas along with the usage of IoT concept and their benefits.
1.) Wireless Patient Monitoring:
By the use of internal and can be used for external located patient devices this application remote surveillance of patient vital functions. In contrast to discrete interactions, the healthcare provision moves to a model where there is transmission of information and sharing in real time between individuals and caregivers. this is particularly important in the management of chronic diseases such as hypertension, diabetes, coronary heart disease, asthma. Examples include wirelessly monitored pacemakers and automatic defibrillators.
2.) Mobile System Access:
Based on mobile technologies, this application enables remote/virtual access to EHRs/electronic health records, PACS/picture archiving and communication systems and other current clinical systems. The easy to use mobile app interface can automate all the medical system, referred to as e-Health.
3.) Medical Devices:
Key care compliance and disease management data is captured and tracked by this application. Notably, these are used as fitness solutions for tracking of patient activities. Smart diagnostic devices are used for capturing data from the sensors for further analysis by doctor. Digital glucometers, blood pressure devices, pedometers, wearables – fitbits, google glass, etc can be used to perform assisted surgeries and recording.
In summary critical data from multiple sources in healthcare organizations is uplifted by IoT in real time leading to a good decision maker capability. Such a trend has transformed the healthcare sector; it has increased its potency, lowered costs and has provided avenues for better patient care.