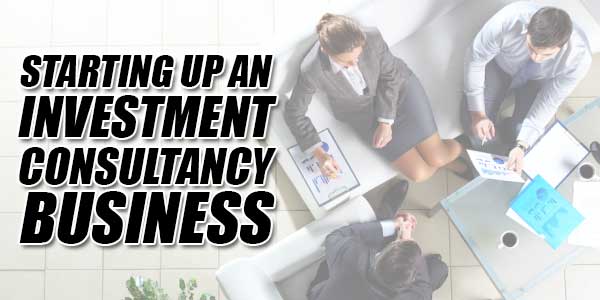 If you have the ability to turn a small amount of money into a large windfall by playing the market, you might be the kind of person who can either make a living or else a good chunk of change on the side of your main job by being an investment consultant. There are many people who want to invest but don't understand the intricacies of the market. They would like their money to grow but don't have the knowledge or the experience to make this happen without getting lucky. That's where an investment consultant can make a huge difference.
Of course, as is the case with starting any kind of business on your own, it is not an easy process. There is also a lot of competition for you to deal with, including, but not limited to, trading programs such as the QProfit System which uses artificial intelligence. That's why you should enter into this endeavor with a clear plan, something that will help you to establish yourself in what can be an extremely competitive market. Here are four things that you should make sure to do.
1.) Market Yourself:
It's important that people know exactly who you are and what it is you're offering them. This is something that has to come early on in the process since people won't just instinctively assume that you're out there and offering these services. Your best bet is to build a website solely for this purpose. You should also be as active as possible on social media to tell people what you're all about.
2.) Find A Niche:
It might be easier for you to bust through the competition if you have a specific area of focus that you can offer to people. Perhaps you will concentrate on a single asset class, such as stocks, bonds, or foreign currencies. Maybe you will be someone to help people earn money for their retirement, which also might require you to do some financial planning. The possibilities are endless, but you must identify them.
3.) Get Accredited:
This step isn't necessary, but it highly advised. If a person looking to invest their money has the choice between you and someone who has received various certifications and degrees in the field, you can bet that they will choose the person with the honors first. Figure out what you're going to be doing in the field and find out how to get the proper accreditation.
4.) Work Hard:
In the beginning, you may find it difficult to procure clients. But one thing that will help set you apart is if you can prove to people that you're willing to go above and beyond to deliver exactly what it is they need. That might mean long hours of study and take meetings and phone calls well beyond work hours. But that effort will pay off.
When you're attempting to become an investment consultant, you can't afford to skimp on any of these areas of preparation. If you can open up having satisfied these requirements, you'll have a great chance to succeed.