If you have a business that sells products and services online, you simply must incorporate an online shopping cart in to your website. Now that we have established that, it is important to know exactly what that should entail. Some carts online today are not easy to use, and they can become rather frustrating to the average consumer. That is a surefire way to lose customers, so keep reading to learn about the four must have features that you will want to include in your online shopping cart.
Incorporate Digital Marketing:
As you think about the ecommerce shopping cart software that you wish to use, you will want to make sure that it incorporates a variety of digital marketing features. This will allow you to save time in your marketing efforts by reaching out to your customers and prospects alike. This will be done automatically and behind the scenes, while highlighting the variety of products and services that you have to offer for the world to see.
Engage With Customers Via Phone Or Email:
When people are shopping on your site, they will inevitably have a question or two from time to time. If you leave them alone to find their own answers, you can bet that many will just grow increasingly frustrated to the point that they go somewhere else. You want to make sure that your online shopping cart has a feature where customers can easily call or email you. This will enable you to be accessible and provide superior customer service, often allowing you to close important sales as a result.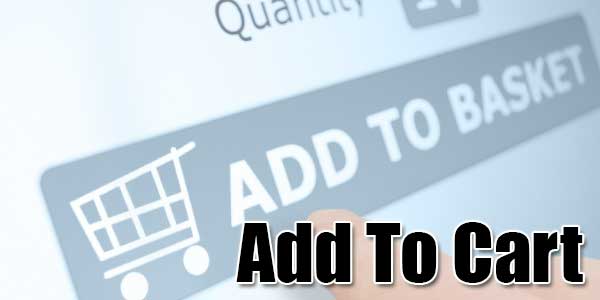 Locate Customers And Grow Your Business:
Your shopping cart should also be equipped to help you find customers via search engine optimization. Make sure that the content on your site is such that people will find you when they go to search for the types of products and services that you have to offer. This can be done via a number of ways, such as the product descriptions that you include within the shopping cart itself. Make sure that you work hard to get your page noticed by the search engines of the world. If you can do that, you will likely notice a marked increased in the number of unique visitors month after month.
Implement A Visually Appealing Design:
Modern day consumers want to visit a site that appeals to them. Your shopping cart should not look boring and mundane. Liven it up a little and encourage people to actually stick around for awhile. The design to your website does matter. If your shopping cart is visually appealing, right down to high quality images of each product that you carry in your stock, sales will be driven your way. Make your site easy to navigate, with clear buttons that indicate where exactly visitors can go to find the information that they need.
If you will make sure that these four features are incorporated in your online shopping cart, you will be well on your way to growing your eCommerce business. It is important for your cart to seamlessly integrate into your website so that your customers can easily do their shopping and checkout. If you can do that, lasting growth is likely to follow.