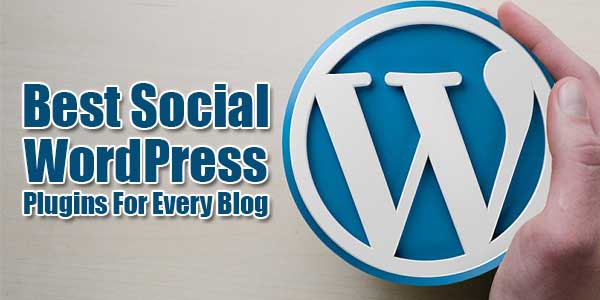 Without traffic and engagement, a blog doesn't do much to boost your personal or company brand. That's why most bloggers use some sort of social share buttons to make it easier for readers to share their content on social media. This, in turn, increases traffic and improves SEO.
WordPress bloggers are lucky enough to have access to a variety of plugins that enable social sharing. The plugins listed here provide expert help by providing users with a wide variety of features regarding placement and look and feel. They make it easy to use social sharing as a tool so that bloggers can focus on getting writing help, researching their audience, and promoting their posts on social media as well. Some even go beyond simply enabling readers to share, but go to the next level in social engagement.
MashShare:
Have you ever admired those slicks looking social media buttons on Mashable? This plugin lets you put them directly on your WordPress blog. Whether you are a writing service, e-commerce site, or simply blogging for entertainment purposes, these attractive buttons are sure to increase the shares you receive.
MashShare integrates well with Google analytics. In addition to this, there are several adding on and features that are both free and paid. These include:
Additional Social Share Buttons
YouTube Video Sharing
Social Sharing Optimization
More
Nelio Content – Auto Publish on Social Media:
Writing a blog is a bit like writing a paper. Even when the subject matter is interesting, it can be a daunting task. Having to take care of extras such as cross posting and promotions can be challenging. Nelio Content makes it easy to publish and promote your blog content automatically across all major social media outlets.
Its features include an editorial calendar, helpful analytics, and the previously mentioned social network share and promotion capabilities.
AddtoAny Share Buttons:
This plugin helps you connect your blog to any of over 100 social media sites and apps. This includes, Facebook, Twitter, WhatsApp, Reddit, Tumblr, and more. The product offers both counters and share buttons. Users have the option of selecting floating or stationary share buttons, and may place them where they feel it will work best. They may customize share buttons or create customized buttons.
AddtoAny Share Buttons integrates with Google Analytics. It's also mobile friendly and easily customized. Support is available through developer channels and community support.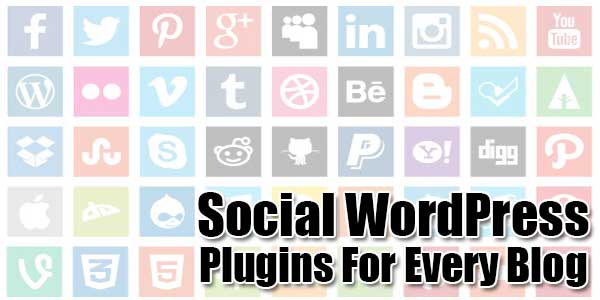 GetSocial:
GetSocial is a suite of tools that provide functionality that go beyond sharing. Although, they do that as well. In addition to making it easy for readers to share your content, it also improves your ability to engage, and create mailing lists. This is great for ecommerce whether you are selling personalized writing paper or high end furniture. If you aren't technically skilled, this plugin might be a good choice as it requires no coding skills.
Custom Share Buttons:
If you are in need of a simple, lightweight solution check out Custom Share Buttons. This simple floating sidebar allows readers to share your content on any of nine of the most popular, social media websites. The best online services offer smart discounts as well as top performing pages to create a great user experience. This plugin helps you to encourage social sharing while never compromising page load speeds.
Shareaholic:
Shareaholic is billed as the ultimate social media toolkit for WordPress. That's a fairly accurate description. It includes social sharing, social analytics, promoted content, multi language support, integration with google analytics, localization, recommended posts, and much more.
Users can amplify their content to the following social media platforms:
Twitter
Pinterest
Reddit
Google +
StumbleUpon
Digg
Tumblr
Facebook
FlipBoard
Amazon Wishlist
OneNote
Buffer
HootSuite
More…
There are also share buttons available for images as well as the Pinterest 'Pin This' button.
Shareaholic also allows you to present other relevant posts to your readers. This ensures that content that may have been missed receives the engagement that it deserves. This scalable solution is great for growing businesses as this plugin works for blogs of every size.
Twitter Autopublish:
Like the name implies this plugin allows you to automatically publish your WordPress posts to Twitter. This can be done as text only or as text along with an image. There is a filtering feature that allows users to determine which posts are published depending on a custom created the set of post types.
Users may also select which elements of the post will be tweeted out. These elements include an excerpt of the post, the title, and name of the blog, a permalink, and the date of publication. Twitter Autopublish is updated frequently so users can expect new and improved features quite often.
Instagram Feed: Instagram Gallery:
Social share buttons aren't the only way to connect with your audience through more than one platform. The Instagram Feed: Instagram Gallery plugin brings your Instagram images to your WordPress blog. The images are in a grid format and may be embedded anywhere on your WordPress site. Student bloggers! This is a great way to automatically enhance your blog and create more social engagement giving you more time for writing, studying, and working on research papers.
Conclusion:
The great things about WordPress plugins are that they allow you to spend more time on research writing and promotion. These social plugins, in particular, make it easy to promote sharing, engagement, and integrating your blog with your other social media accounts. Check out a few of these, and there is a good chance that you will see traffic and engagement increase significantly.