Traveling around the world is a great life experience, and blogging is a great way to keep all of your friends and family informed of your whereabouts and adventures. But did you know that blogging can also help pay some of your expenses while you travel, making it easier to spend more time in exotic destinations and grand cities?
If you do a few things right, you can turn your regular travel blog for friends and family into a professional blog that helps you make money. Of course, like anything that makes money, it takes a little time and a lot of hard work, but if you stick with it, you can soon find that you have enough money to travel for as long as you like.
Get The Right Equipment:
If you want to have a travel blog, you will obviously need to travel…a lot. So you want to make sure that you have the right equipment to keep your blog going wherever you may find yourself.
This means traveling light, so a good laptop or tablet are a must so you can write your posts. You should also have a smartphone for times when you don't have internet service. You can look at these purchases one of two ways: one the one hand, you may want to buy cheaper versions of this equipment in case they break or are lost, so you can easily replace them. Or, you can buy better versions so they are more durable and last longer. This is really a personal decision, but you need to make sure you have at least these items.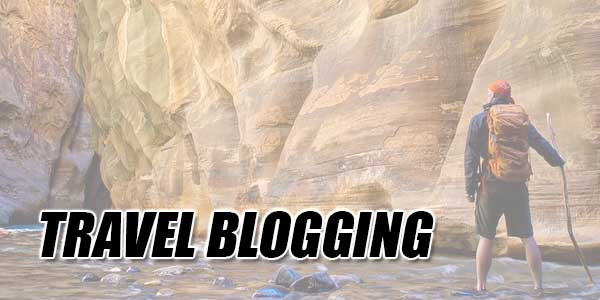 Write Regularly:
If you want to start making money on your blog, you need to write regularly. This doesn't mean you have to every day — but that's a great thing to do! — but you need at least one or two posts per week. This will give your readers incentive to check your blog often.
It can be difficult to write regularly, so find a cheap alarm app (like this free Alarm Clock for Me) and set an alarm for yourself at regular intervals. When it goes off, write a post. This will take some time to get used to, but soon you will form the habit you need to write so you can get the attention of advertisers.
Sell Ads On Your Blog:
Selling ad space on a blog is by far the most common way to earn income. You can even start selling ads on Day 1 with Google's Adwords.
But to start making money, you need a lot of traffic coming to your site. This is wy it's so important to write regular posts. The more people read it, the more they will share it with others, which, after a time, can give you enough of an audience for advertisers to take notice and you can start selling more ad space.
Blogging while traveling can be a great way to pay the bills, but it takes time and effort, so start soon.