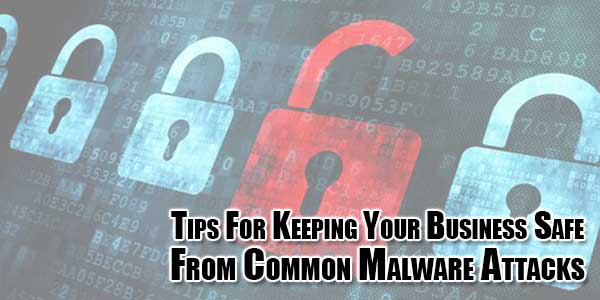 The increasing reliance of businesses in technology has created a myriad of unique problem sets, an obvious one being the presence of common malware attacks. If not cautious and prepared, a business can find itself vulnerable to system attacks that can potentially wipe out or corrupt data. Here are five simple tricks to keeping your business safe from security breaches.
Proactive Encryption:
Make it a habit to manage your company emails and verify potential threats. Emails and communication systems are one of the most common gateways that hackers use to break into your business. Through regular encryption of emails, the hacker is forced to break into another layer of security, which deters them from doing so since it's not worth the time and energy spent compared to just targeting other business' systems that do not have encrypted emails and communications.
Highly Secured Passwords:
Prevention of malware attacks starts with the employees operating the systems on a daily basis. Training your employees to use and update to longer and more complex passwords can deter malware attacks. While it can be dangerous to enforce longer and harder-to-remember passwords, in the long run it's a good preventative measure for cybercrime. As a general rule, your password should not be the same across multiple accounts and it's best to update them at least once every three months.
Security Awareness Training:
Train your employees to be aware of the warning signs that your systems are being attacked. Let them know what a harmful email message will look like and the type of phishing scams that hackers commonly employ. Scenario-based training programs and modules can affect positive workforce behavior changes that are geared towards systems protection. Since ongoing training is necessary to train new recruits and update protocols for existing employees, find a training provider you are comfortable working with for the long run.
Maximize Anti-Malware And Firewall Programs:
Every computer, printer, and mobile device used in the office should have the latest updates for scanning and removing spyware and malware. Firewalls should always be up for every machine being used to transmit business information. Invest in leading security software programs that can best protect and back up sensitive and valuable intellectual property.
Although it's not entirely possible to secure a business from potential system threats, encrypting emails, structuring and updating passwords, training employees and management, and investing in high-tech software solutions are all viable ways to safeguard the company from potentially expensive attacks.