To have a good eCommerce website with lots of visitors and a great list of products is not just enough. An eCommerce website ought to be advanced and appropriately aligned to your business goals to generate leads and convert leads into customers.
As the eCommerce website helps you reach your business goals, ensure that you offer your visitors with a Unique Value Proposition – that expressly clarifies what worth you are here to offer and why they should get it from you and nobody else. A good eCommerce website will provide a flexible solution for both regular and new customers.
But how would you transform a new visitor on your website into a paying customer?
There are several factors apart from the visual components in an eCommerce website that influence conversions. Three things that the eCommerce website must look for to satisfy their customers are:
The provider of the product must provide unique, superior, and highly-coveted products engagingly, focusing on customer experience.
Cost plays a significant role while making a buying decision. Providers should follow a value-based pricing strategy while selling products.
Reliable support is essential, which includes technical helplines, return policies, or extensive online resources to cultivate an ongoing relationship with their customers.
Given below are the key things to pursue in your eCommerce trends that will convert maximum visitors into customers:
Faster & Smoother Loading Speed:
The slower the speed of a website, the more it kills conversions. 47% of the buyers assume websites to load within seconds, and 40% of the buyers prefer to leave the page if it is taking more than 3-4 seconds.
Online buyers are quite impatient and will end up their research by clicking on to some other faster website if your website is slow to load. Research shows, 79% of customers said they would not come back to a site with reduced loading speed. So, a crucial thing to be considered for your eCommerce website is to make it load quicker and let visitors get the products they want as quickly as possible.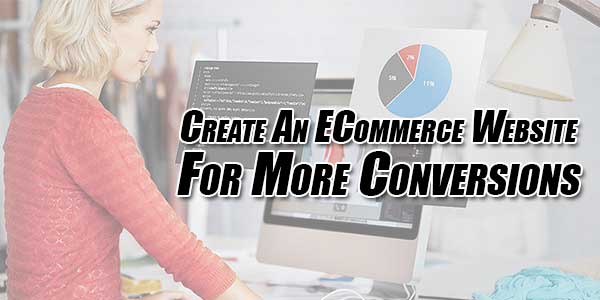 Product Image:
Research says that content, which is mostly supported by relevant images, gets 94% more views as compared to just simple content or text. This figure holds exceptionally true for eCommerce product pages.
As an eCommerce store owner, the biggest challenge you face these days is to present the right product to the right target audience. You need to create the most compelling product images for your e-store products that bring life to your product.
Using a good quality image without hampering the loading speed is not just enough; you need to have great ALT texts. You need to include at least 3-4 images from different angles with zoomable capability, too, to create an enticing experience.
Enhance Product Descriptions With Videos:
Keep in mind that customers are unable to feel or touch your product. Therefore, a demo video is an excellent way amongst any other approach to describe a product. A video done in the right way can increase conversions and fetch a large number of reviews from the customers.
Buyers who view product videos on the web pages are likely to click more and add the product to their wishlist or cart. Most of the eCommerce retailers have noticed that visitors are 64-85% more likely to buy a product that includes video. The videos engage more customers as compared to long textual product descriptions or even vanilla product images.
Conclusion:
Follow these 3 crucial things to target your audience and increase your eCommerce conversions. It further helps eCommerce players to have a competitive edge soon to engage and motivate customers to make a buying decision.
How did you create a successful eCommerce website? Do you have any feedback or anything to share? Do let us know in the comments section given below.