We know how grilling presenting a business presentation can be! You've put in days and nights of perennial efforts preparing a professional business presentation and something's still coming up short? Wouldn't it be just absolutely comforting if your presentation was designed by an expert and looked stellar?
That's when professional business presentation design services come in for your rescue!
Take a step forward and let these service providers assist and increase your professionalism taking it several notches higher. They take up your vital computerized content and present to you the perfect platform to convey your message in the most effective and stylish way. You have a great speech ready, but your slides are seeming very dull giving you a feeling it's not going to fetch the desired effect? Expert designers know what exactly what you need and put utmost attention and care in designing your presentation.
Experienced corporate presenters know how time consuming creating a PowerPoint or Flash presentation can be! Putting in all the vital information and at the same time trying to make it visually appealing can be quite a drill. Designers make your job a lot easier by creating some awesome designs you can deliver to your target audience.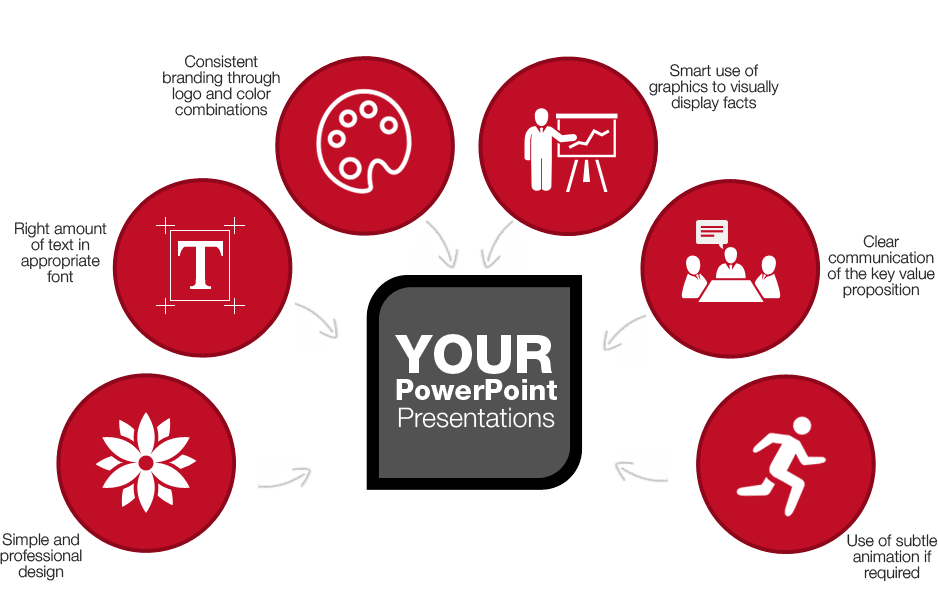 Things You Need To Know:
presentation design wizards, we now will look into certain processes that take place between an independent designer or a designing house and the clients. Not that they are any hard-and-fast rules that must be followed but generically certain factors should be taken into consideration.
First comes the stage to know the designing company really well. Before making a contract make sure you're not giving your presentation in the hands of a bunch of amateur designers resulting in a substandard final product.
Contact past clients for reference.
View sample designs to and compare to your project.
Keep yourself as involved in the process leaving scope for reviews and changes.
You may learn about several companies within your reach that provide presentation design services. Ad agencies, some web development firms provide similar services too. Some presentation makers are also available on the Internet that offer you service. If independent designer is what you're looking for then this is your best bet.
Why Should You Hire A Professional?
Is your presentation and the message you're sending out absolutely important? Is it crucial to make a long-standing impression on the audience on the audience you're presenting to? Then we see no plausible reason for you to not hire a professional! It saves you considerable time to hone your skills as a speaker. Hire one now, and your presentation will engage, impress and transform you into a highly confident presenter!